Hanging Bridges in Arenal, Mistico Park
Are you looking to experience the rainforest from a different perspective? Do you want a bird's eye view of the canopies, to survey the landscape in all its glory? Is strolling through stunning natural vegetation to spot the wildlife which is fortunate enough to reside in this heavenly place your thing? If yes, then a trip to visit the Hanging Bridges in Arenal, at Mistico Park should be a definite priority whilst visiting Costa Rica.
The Hanging Bridges in Arenal are within the lush tropical rainforest of Mistico Park, an outstanding private reserve. Traverse 600 acres of protected tropical forest along a phenomenal 1.9-mile trail. Suitable for most fitness levels, the trail is well maintained and fully accessible. There are 6 "hanging bridges" to cross and for us the highlight of the trail. To be able to look across the canopy from such a height and down at the forest floor was a real treat. The views are absolutely spectacular and the bridges extremely safe. As only 15 people are allowed on a bridge at any one time, it was as though you had the space to yourself! The park was extremely quiet when we visited, very peaceful and a truly inspirational place to rest, relax and breath deliciously pure air.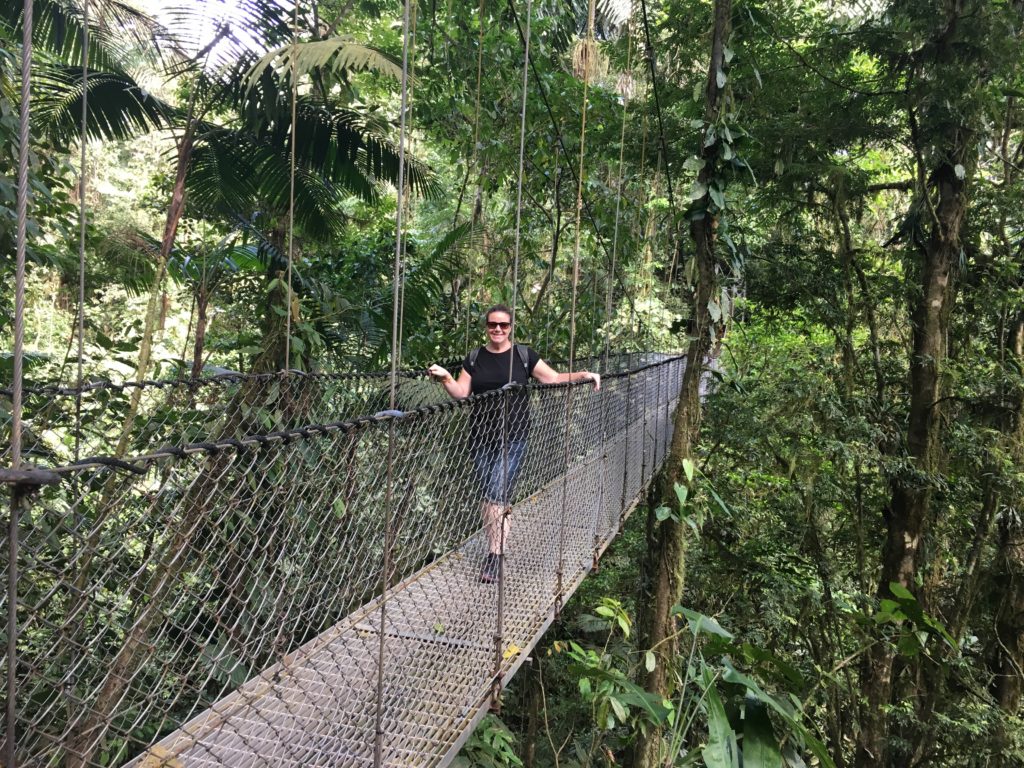 Wildlife Spotting
Kerry and I were keen to see some wildlife whilst visiting the Hanging Bridges in Arenal. We decided to take a guided natural history walk. Our tour leader was Bernardo, an official Mistico Park guide. We were so glad we did! Without Bernardo's expert knowledge, keen eye and "scope" I suspect we wouldn't have spotted a single thing! He expertly guided us through the trail, highlighting all manner of flora, fauna and wildlife. His knowledge was outstanding and we really learnt a lot. With only 7 people on the tour, he was able to answer everyone's questions, use the scope to take pictures and we really appreciated his slow and quiet approach. It was great to really take our time on the trail and get a feel for this tropical paradise.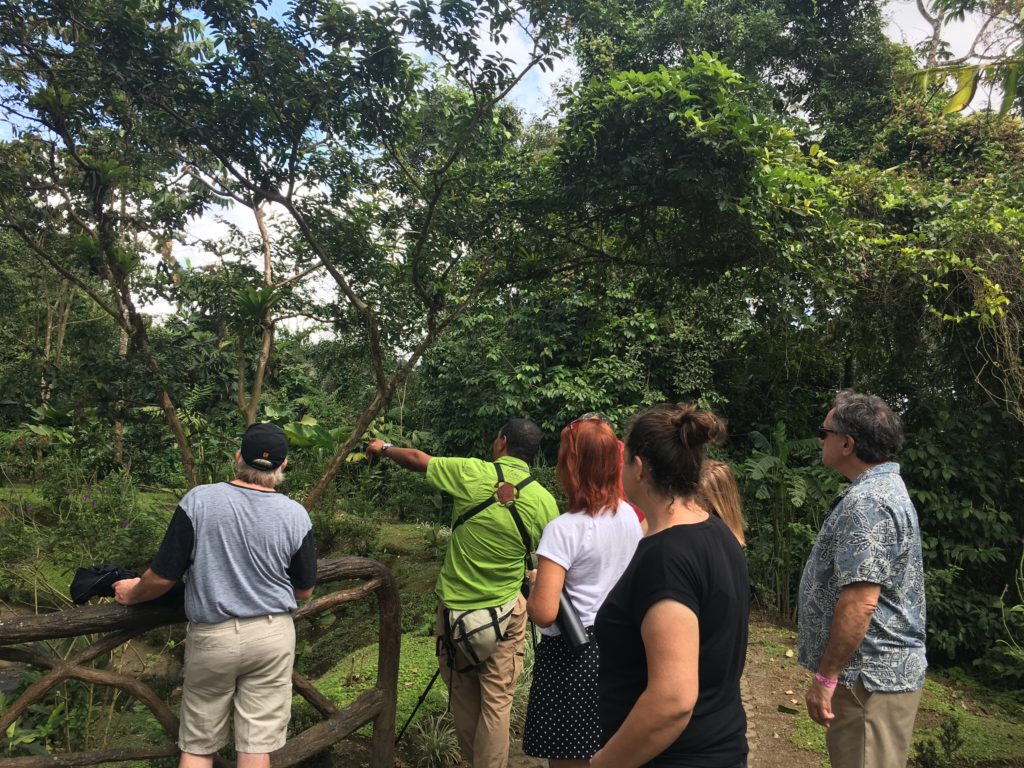 Something for Everyone
Hanging Bridges in Arenal, Mistico Park offers a wealth of experiences to enjoy. Depending on your interest you can take a bird watching specific or night walk. For the adventurous, Spider Monkey Canyon may appeal. Here you can Repel, jump, zip line and "free rope." Zorbing, horse riding and Volcano Expeditions are also available.
Fantastic facilities
We were really impressed with the facilities at Mistico Park. A lovely airy restaurant, with views of the Volcano, is a great spot to relax following your experience. Or perhaps sit amongst the hummingbirds in the beautiful Rufous Garden. All the staff are extremely helpful and keen for you to make the most of your time whilst exploring the Hanging Bridges in Arenal. We had a fantastic time and thoroughly enjoyed our guided nature walk.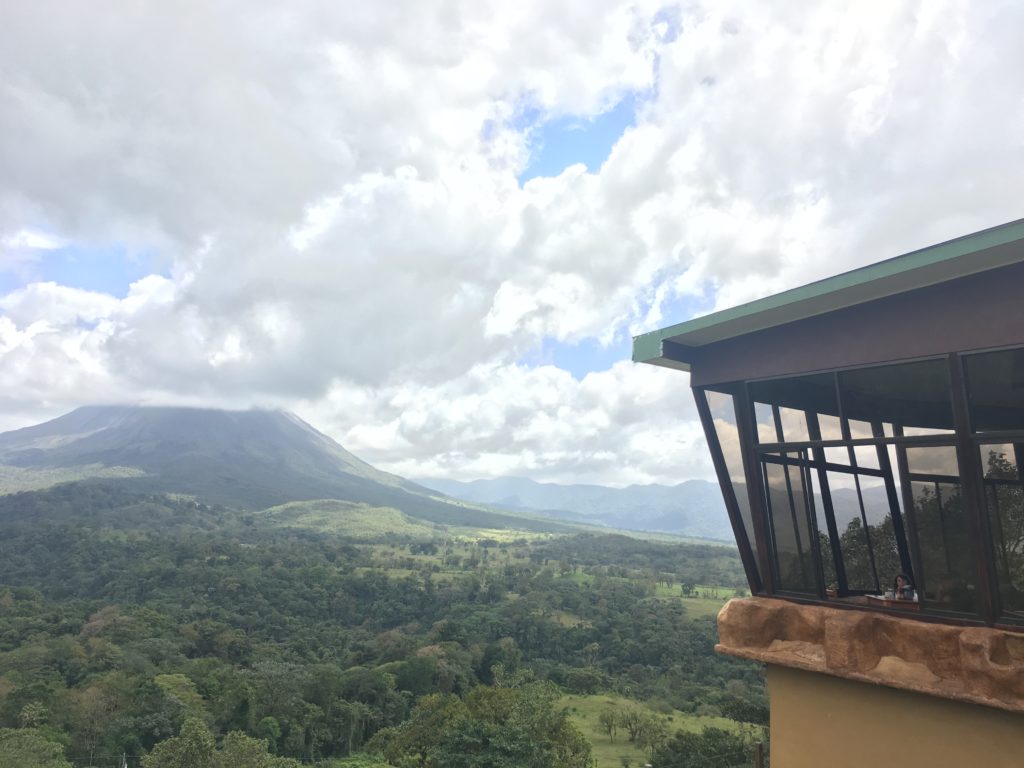 Please note, the park maintains strict rules for visitors, so everyone can enjoy this stunning reserve safely. You must wear fully closed shoes and maintain a "low voice." Hanging Bridges, Mistico Park in Arenal really is a special and unique reserve, and a must if visiting the area.
PIN IT!
We were guests of Mistico Park, a fantastic place to spend a morning in Arenal.