Rainforest Explorers, the best Combo tours in La Fortuna
There is no doubt about it, the town of La Fortuna lies in a stunningly beautiful spot. Idyllic surroundings are dominated by the Arenal Volcano, which stands tall and majestic, proudly surveying the landscape. There are all manner of wonderful activities to partake in, from hanging bridges and nature walks to Volcano hikes, hot springs and waterfall experiences. You can fly through the air on a zip line, raft, tube, do a safari float or go canyoning! Oh, and there are coffee and chocolate experiences too… So, the big question is, what will you choose to do and with which tour company? We highly recommend Rainforest Explorers, the best combo tours in La Fortuna.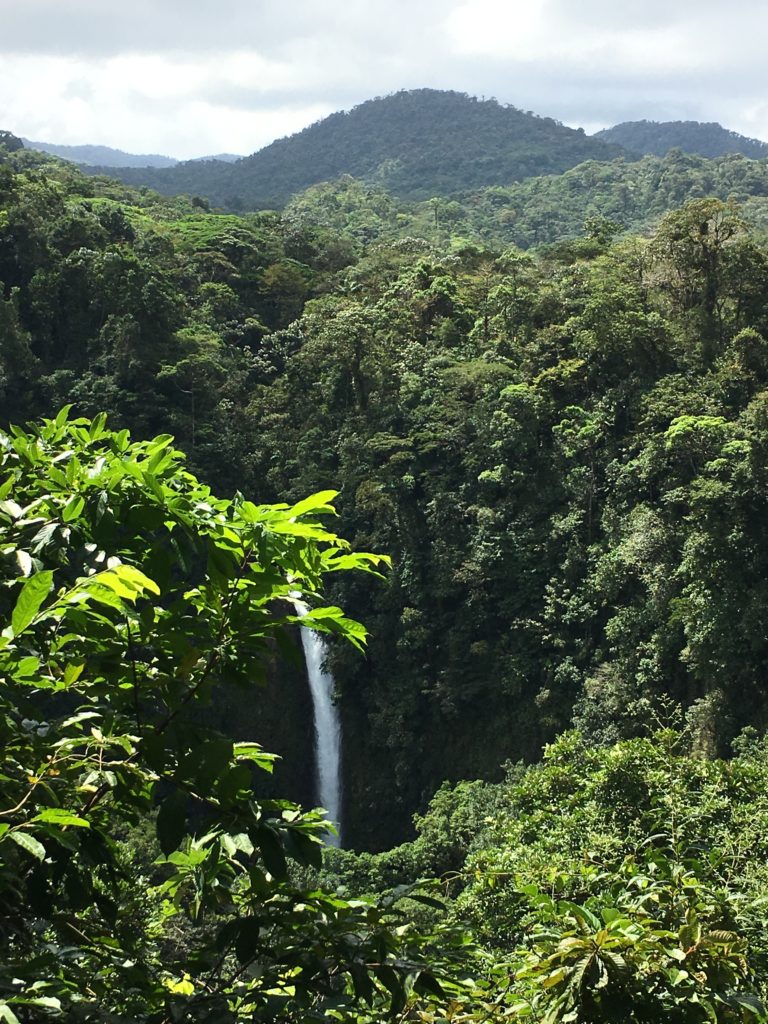 Why Rainforest Explorers?
Rainforest explorers are unique in their approach to combo tours. They are keen to provide visitors with a special and memorable experience within which there is an opportunity to not only "do" but relax and be "part of the family." A traditional Costa Rican lunch features within all their tours, delicious organic food of exceptional quality. Rainforest Explorers is very much a family run business. Mum is the cook and a fabulous one at that, Yuliana runs the business, helped out by her sister Ileana (who makes pineapple juice to die for!) Dad is developing their organic garden.
Time to relax and replenish!
For Julianna, it's important her guests are not just rushed from activity to activity but really enjoy being spoilt with home cooking in a stunning outdoor space, right at the river's edge. We loved watching the birds, listening to nature and after traversing 500 steps down and back up from the Arenal Waterfall, a well earned and freshly prepared lunch! We chose the chicken, served with rice, beans, salad, plantain and tortillas. This is known as a "Cosada" a traditional Costa Rican speciality, a vegetarian and fish option were also available. With ice cream and freshly brewed coffee to follow, what a treat! The emphasis is definitely on using fresh, organic produce and traditional cooking methods, all the ingredients for an outstanding lunch!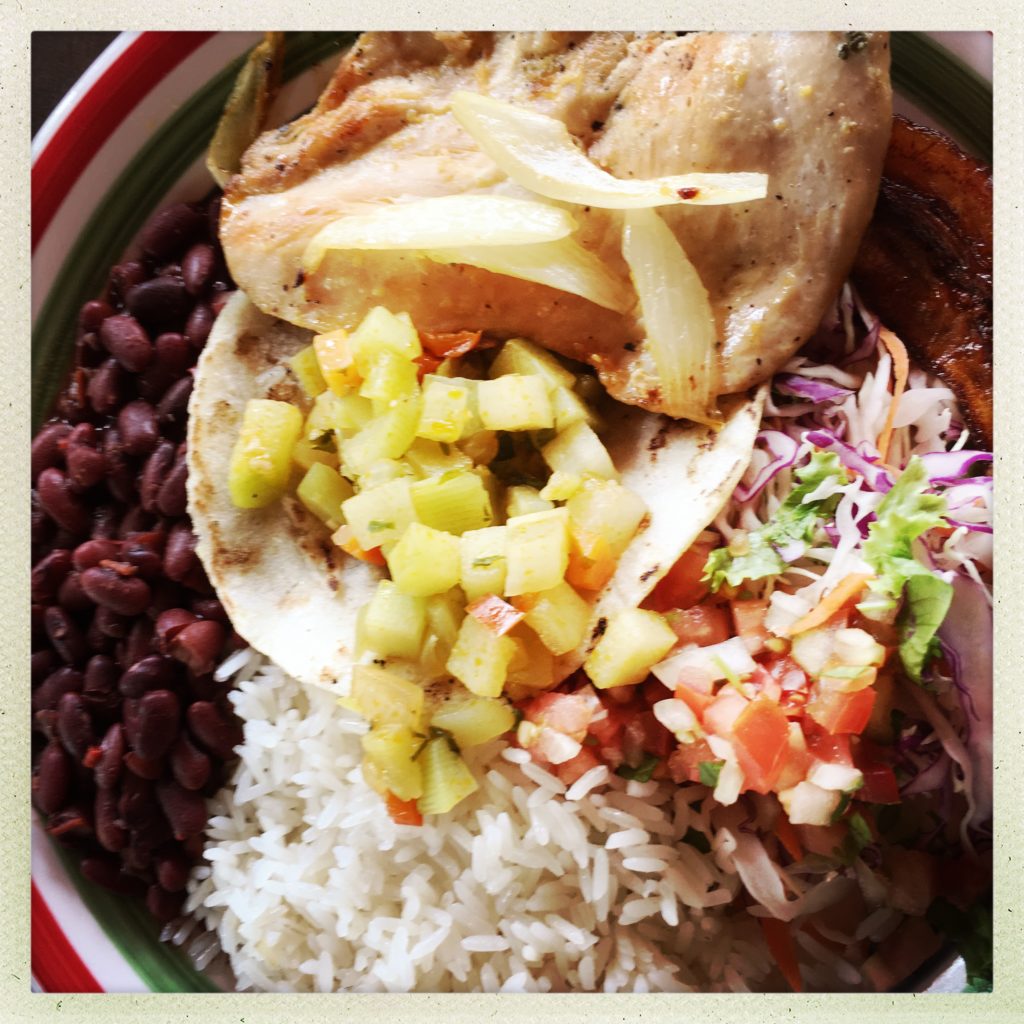 Our tour
Kerry and I were keen to see Arenal Waterfall and Volcano. Rainforest Explorers, the best combo tours in La Fortuna offered the perfect tour. We spent a wonderful "half day" although we would consider 11.20am – 5.30pm more of a full day, in the capable hands of Carlos and our driver. First, off to the spectacular waterfall where you can take a swim in the clear blue waters, then to lunch. A volcano hike and nature walk followed. A walking stick was provided, as quite a steep climb on the lava rocks. It was a wonderful day which we thoroughly enjoyed. We both felt that we learnt so much about not only the wildlife and volcano but about Costa Rica and its people too.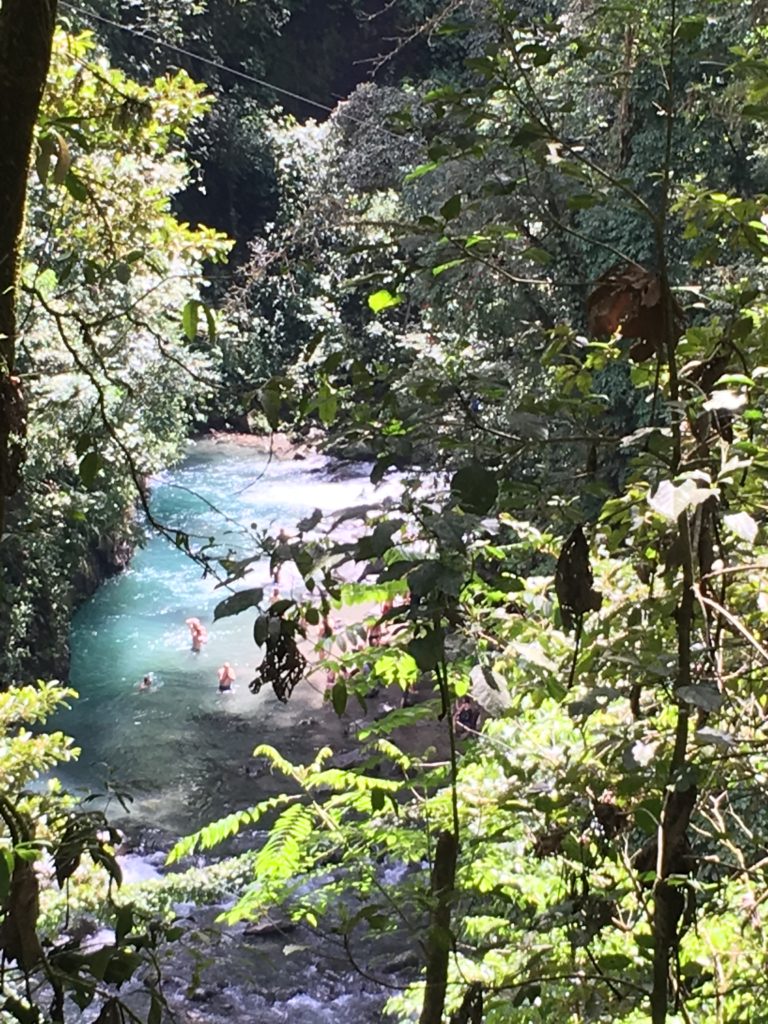 Small group size
Our group was small, only to 7 in total. Some of the group were participating in 4 activities, they talked positively about their earlier experience of the hanging bridges and we're looking forward to visiting the hot springs that evening. The minivan was clean, comfortable and equipped with water, our driver was careful and we felt safe on the road.
Something for everyone
Rainforest Explorers, the best combo tours in La Fortuna, pride themselves on offering something for everyone. The variety of their tours is extensive, a day including 2, 3 or 4 activities, depending on your preference. This is great for those short on time and want to pack lots into one day, or good for people wanting to take things a little easier. Whatever your tour package, a small group, professional tour guide and delicious lunch feature.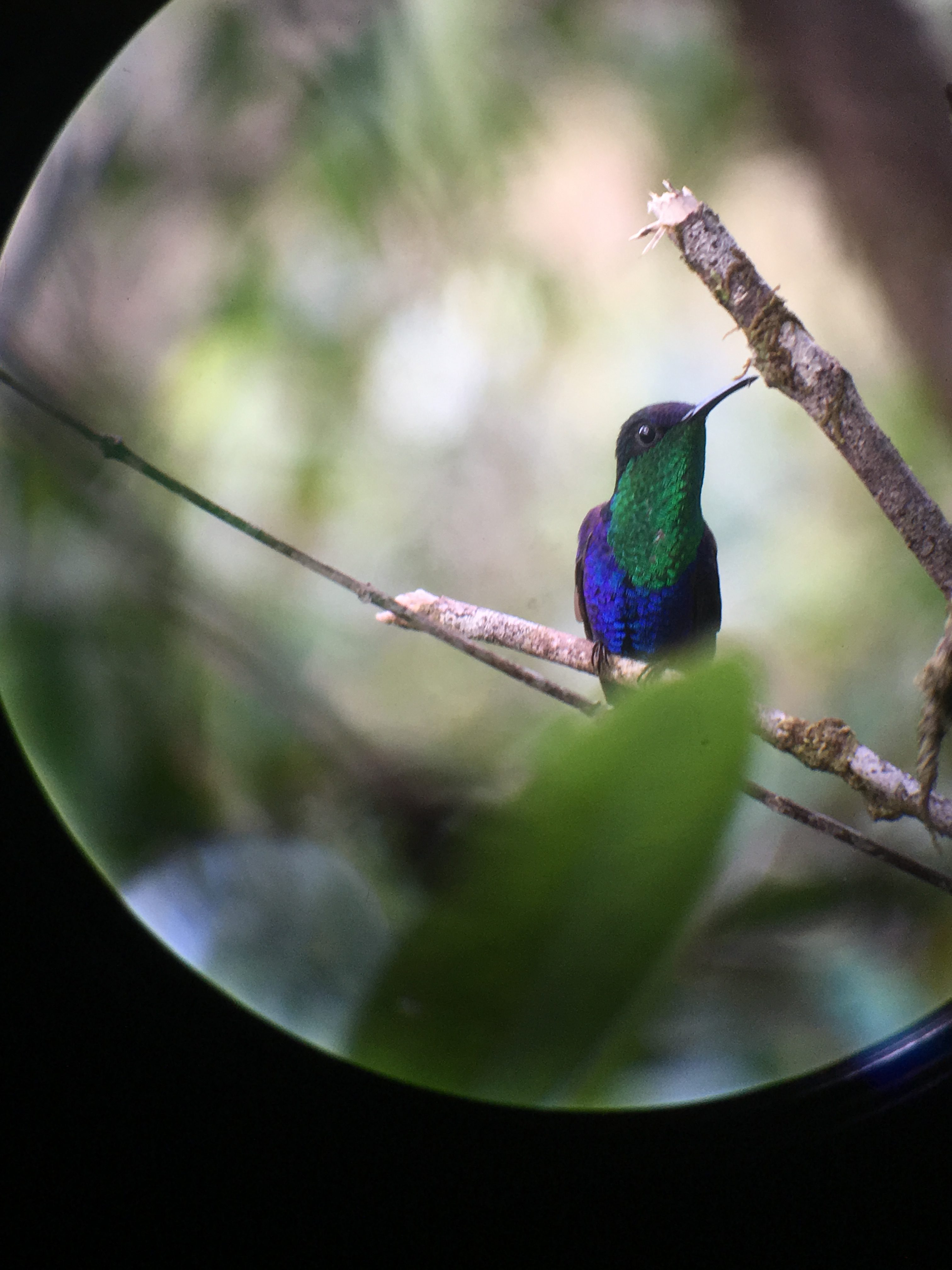 Our guide
Carlos was a phenomenal guide. Friendly, chatty, highly knowledgeable and an expert in all things Arenal and nature. He is a definite "people person," making sure every member of our small group was happy and getting the best experience. I liked the fact he provided us with an "overview" of the day, so we knew what to expect. He is extremely passionate about Costa Rica and about nature. His good sense of humour, great personality and expertise made him the perfect guide. He carried a "scope" throughout our hikes, enabling us to get better views of the wildlife, he took lots of photographs for the group using the scope where necessary. With Rainforest Explorers, the best combo tours in La Fortuna, you will receive a high quality, small group, personalised experience. All guides are fully qualified and stay with you, along with a driver, throughout the whole tour.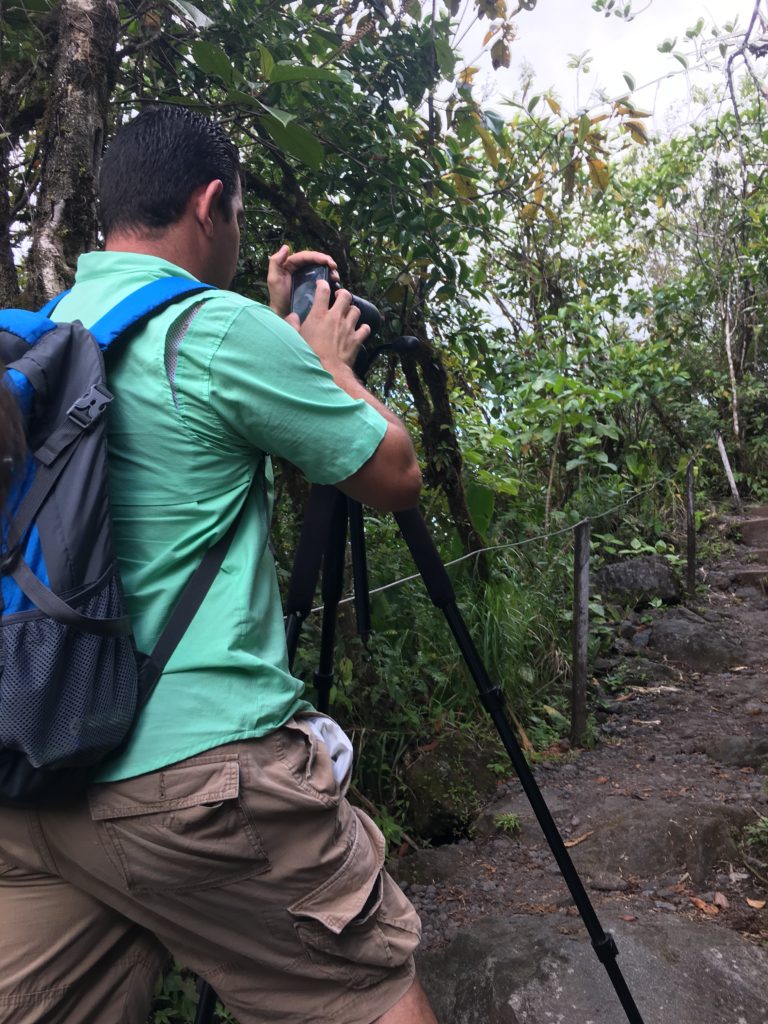 The icing on the cake
In addition, as we were heading back to La Fortuna, I mentioned to Carlos that I would really like to have seen a sloth. He and the driver made it their business to find us one! It really made our tour, the fact that they found us a sloth and even recorded us a little video via the scope. The whole team at Rainforest Explorers, the best combo tours in La Fortuna are committed and passionate about providing people with the best experience of their country. This, for us, was a truly exceptional and high-quality tour and one of our best days in Costa Rica!
We would like to thank Yuliana and Rainforest Explorers for our hosting us, a great family run company who work hard to ensure their customers receive an authentic Costa Rican Experience.
If you are looking for a night-time adventure then read about our search for the Red-eyed Tree Frog. 
We used the The Rough Guide to Costa Rica (Rough Guides)
 to help plan our trip.