Set in the stunning location of Anchor Bay, close to the resort of Mellieha, Popeye Village, known as Sweethaven is the remains of the original film set from the 1980's movie, starring Robin Williams as Popeye and Shelly Duvall as Olive Oyl.  I would describe Popeye Village as nostalgic, quirky, great to photograph and if you're a fan of the movie should be top of your things to do whilst visiting Malta. I have not seen the film but having enjoyed our time visiting the set, plan to watch it when we get home!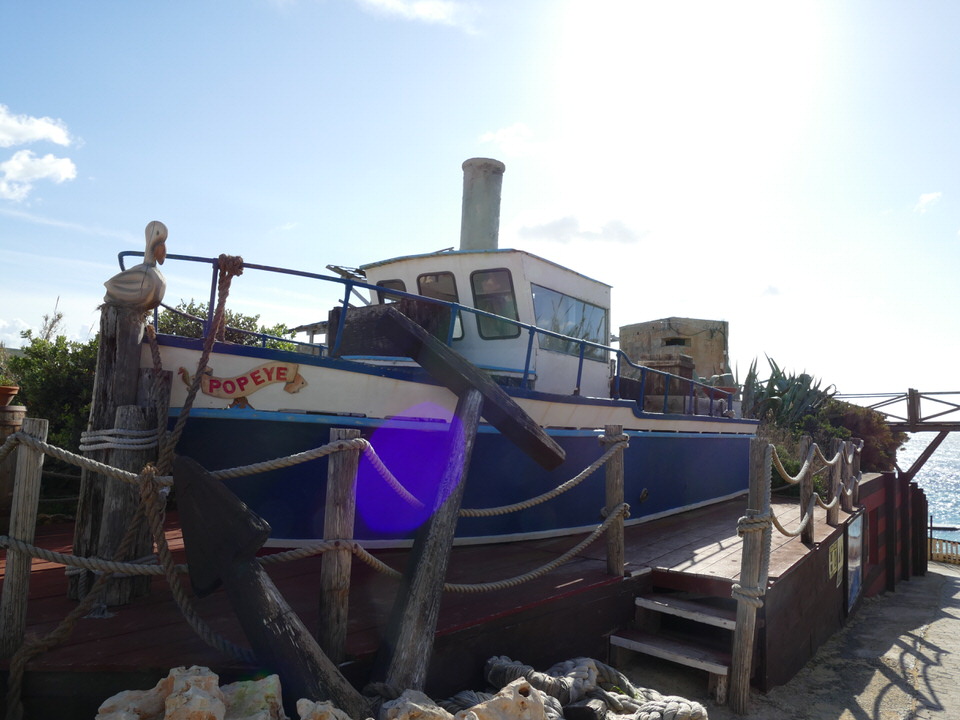 Keeping you entertained…
Explore the original Post Office, bakery, general store and more in this "Fishing Village with a cartoon feel." 
Play in the water fountains
Take a boat trip around the cove to see Popeye village from a different perspective
Tuck into a tasty pizza or burger at the Seafarers Restaurant on a stunning terrace overlooking the sea.
Challenge your friends and family to a round of mini golf
Star in your own film, join the characters for fun and live action
Spend the day swimming in the crystal clear waters of Anchor Bay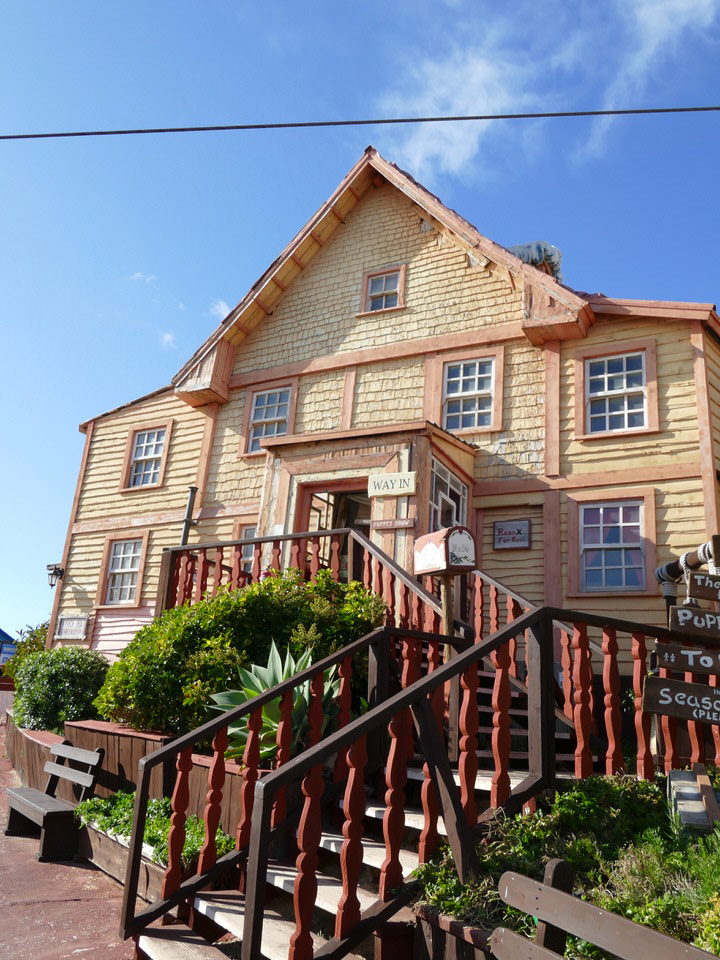 And enjoy a cone of popcorn whilst finding out fascinating facts about the movie in a cute movie theatre. Did you know…
Pluto weighed 320 pounds and had a 32 inch neck?
52 people made up the cast?
Popeye right hook was created from latex with hairs sewn in…
And the music was recorded live on set!
We really enjoyed our trip to Popeye Village and thought it was fair that the cost reflected the season. We visited out of season, in January so had the place to ourselves – great for photos although could not go swimming and boat trips were unavailable.
I think it is important to note this is a film set – not a theme park. It is a trip down memory lane and a pleasant way to spend half a day. Before we visited Popeye Village we had read lots of reviews that had said not to bother going in and just take pictures from the road… we're glad we made the time to visit properly, there is something to be said for keeping Sweethaven, this quirky film set that is Popeye Village alive!

Thanks to Popeye Village for hosting us on our recent trip to Malta, as always all opinions are our own.