Santo Tomas Caves
The Santo Tomas Caves in Vinalés are the largest in Cuba and an easy half day tour from Vinales town. You can normally book through your casa particular host or in town at the government run tourist office. For around 30 cucs you will be taken to the caves in a "collectivo" taxi, (from a meeting point in town) taken on a guided tour of the caves, then brought back to Vinales town centre.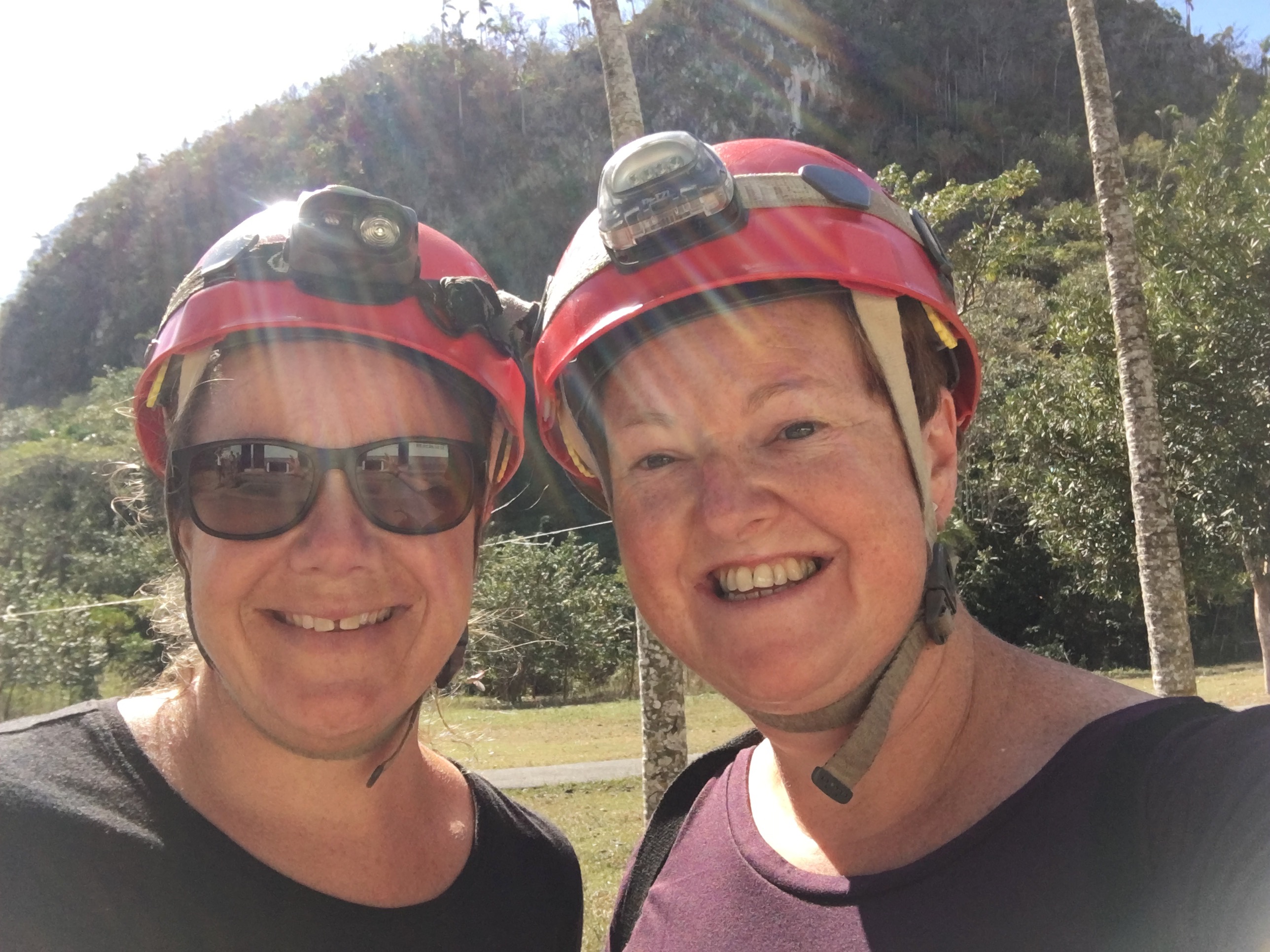 Cavernous rooms, lakes and frogs!
The caves in Vinales themselves are fascinating, large cavernous "rooms" linked by a warren of smaller tunnels on 7 different levels. The stalactites and stalagmites are phenomenal, the fossil-like clusters and "diamond" infused boulders make for a surreal experience. Mini "lakes", frogs and bats can be spotted and some "funnels" create a tubular and surprising melodic instrument. We are inexperienced in the world of "caves" if it's your thing, definitely put it on your list of things to do whilst in Vinales. I was surprised at the difference between the varying levels and at how beautiful the caves are. It could certainly be described as a unique experience, although is not for everyone.
A rocky road!
Firstly, the "walk" up to the cave entrance is steep, rocky and uneven. Long legs are an advantage as is good balance. At some points, unstable bamboo handrails are available but I can imagine this terrain to be treacherous when wet. Closed in walking shoes/trainers are essential, do not attempt in flip-flops or sandals… You will have to negotiate yourself back down this "path" following the cave visit.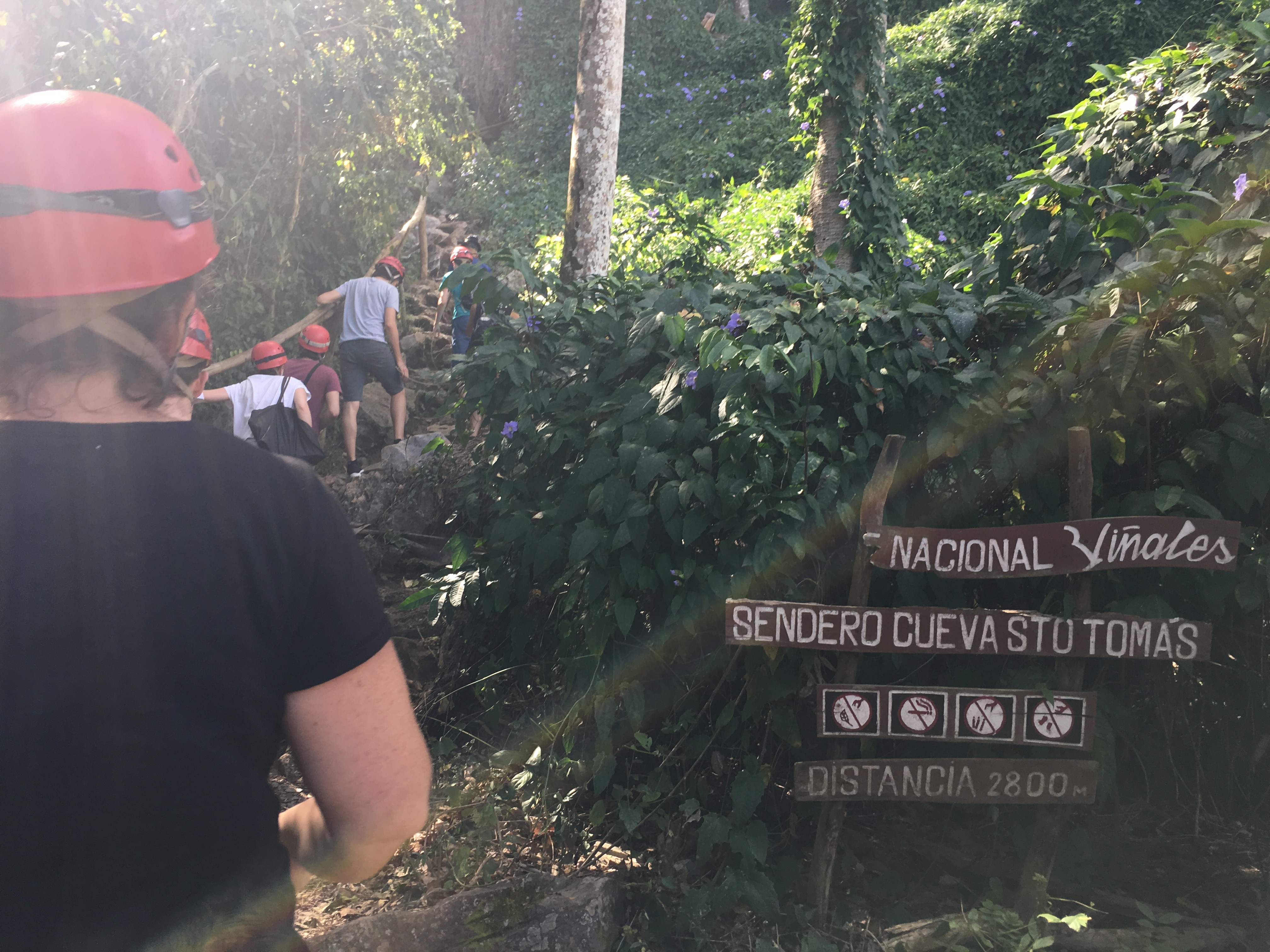 Just to note…
The caves themselves require a certain level of fitness and agility. Take into account that at certain points you will need to handle steep ladders and slopes, some with a knotted rope to assist you. Some "climbing" is required as well as negotiating small spaces/passing points and wet areas. Some members of our tour found this quite stressful and challenging. In the UK, we are extremely safety conscious and tend to air on the side of caution. This kind of tour would have come with lots of exclusions and warnings… I say this, not to put people off but to ensure you know what to expect!
Eyes everywhere!
Kerry opted to stay in one of the larger caverns whilst the rest of the group continued down a steep slope.  She loved sitting listening to the birds echoing around the cave, picturing the variety of 'animals, monsters and eyes' peering at her from the rock formations.  I continued on and was rewarded with stunning crystalised caves.
The payoff, of course, is a unique fascinating experience. I'm glad we did the tour but Kerry would beg to differ. She didn't feel comfortable in the caves and really struggled coming back down the steep terrain back to flat ground. I am no longer allowed to pick out things to do without her "vetting" them first…
Thanks for reading, if you are interested in the different types of posts we write, TAKE A LOOK AROUND our site.
Pin it!