Best Frog Watching Tour in Arenal
Arenal, an area of outstanding natural beauty, where nature comes into its own. It's as though the wildlife has been supercharged, the flowers are brighter and bigger, the birds resplendent in full technicolour. Perhaps all of nature here has been fed a dose of magic, we fell in love with Costa Rica and are definitely under its spell. The wildlife here is bursting with colour, a vividness I was unaware existed. The neon orange wing of a bird flashes through the trees, a white hawk graces our presence, enchanting butterflies flutter about their business. Kerry was desperate to see the infamous red-eyed tree frog, a Costa Rican icon, whose picture can be seen everywhere.
It soon became apparent that we were not going to see this special little frog during the day! 80% of Costa Rica's wildlife is nocturnal. So, we embarked upon a fabulous night frog watching tour at Arenal Oasis Frog Sanctuary. Definitely the best frog watching tour in Arenal. We booked the tour through Anywhere, a great company who offers a wide variety of experiences and transfers across Costa Rica. They are competitively priced, reliable and have a fast, responsive booking system.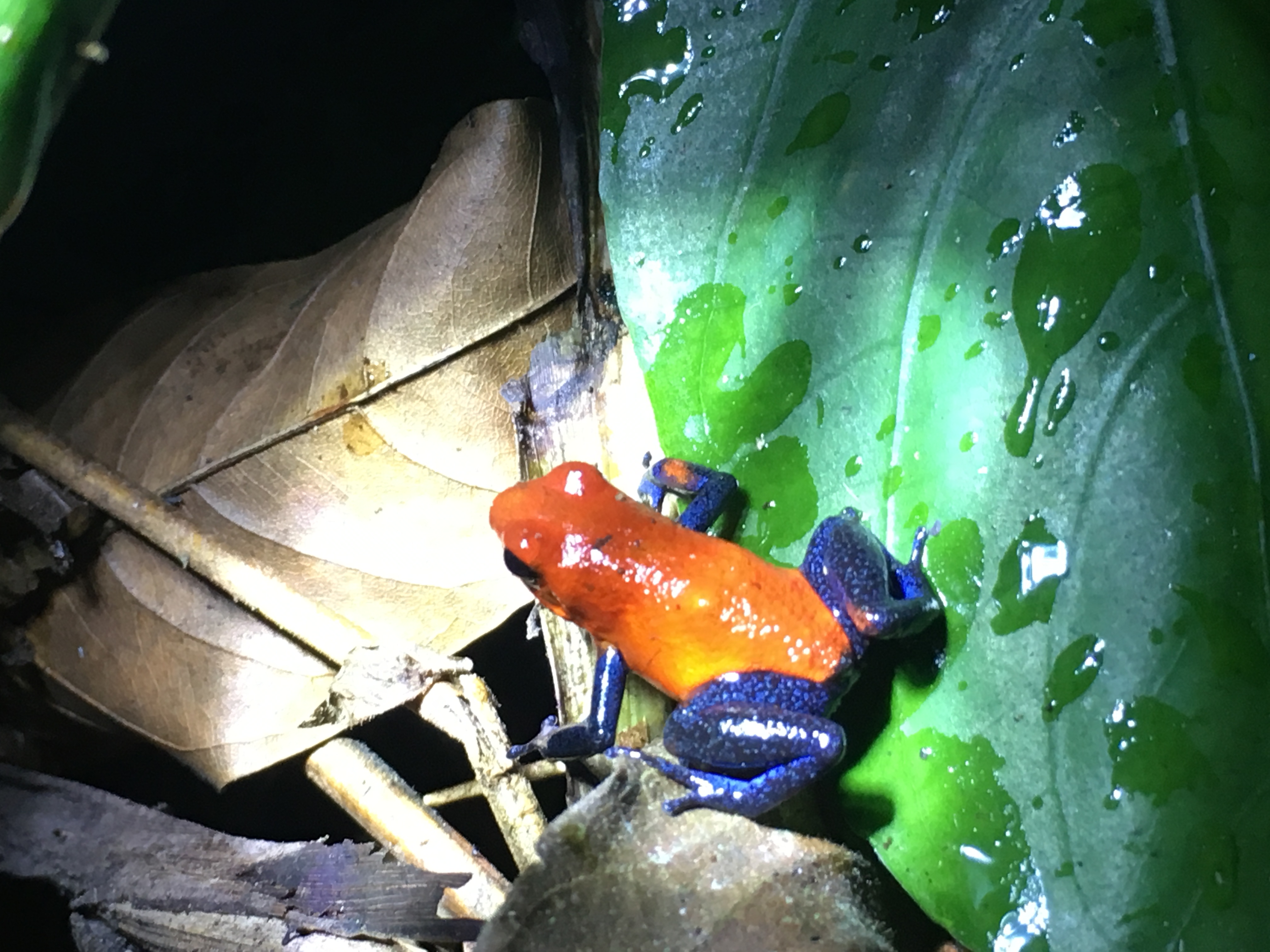 The tour
We were collected promptly, by our guide, Kevin in a minibus and taken to the Arenal Oasis Wildlife Refuge. Here we were given a flashlight, water and overview of the centre. I wasn't quite sure what to expect. I knew, of course, we would be looking at frogs and other nocturnal creatures and hoped the red-eyed tree frog would put in an appearance. Off we went, into the dark, greeted by a cacophony of insect sounds and goodness knows what else! I have never walked about a rainforest in the dark before, being a city girl it was initially quite scary but I soon adjusted to the dark and the noise and was fascinated by the hive of activity under our noses.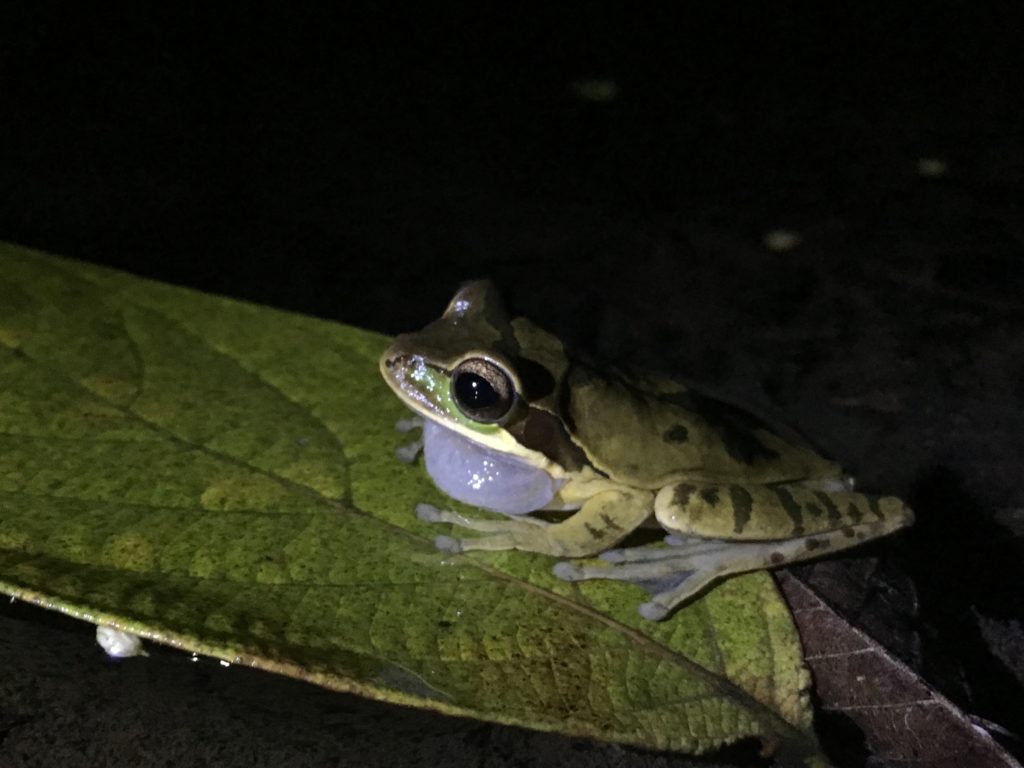 Our Guide
Kevin, our guide was fantastic. Enthusiastic, passionate and an expert in spotting the tiniest of frogs, insects and other small creatures. He was extremely knowledgeable and keen for us to have the best experience. At the end of the night, we had spotted eleven species of frog, some the size of a little fingernail… To Kerry's delight, we saw six red-eyed tree frogs as well as an abundance of noisy toads, a snake, turtle, lizards, spiders and millipedes. It is amazing what can be seen in the dark with an expert leading the way. I'm not sure we would have seen a single thing if left to our own devices! We loved our experience, the best frog watching tour in Arenal and can't recommend it highly enough.
If you want to see the red-eyed tree frog, with the help of a professional guide, it is possible. Kevin helped our group to get fantastic photographs, creating a lovely memory of the tour. Upon finishing the tour were transported back to the safety of our hostel, only ornamental frogs and lizards there.
Thanks to our best frog watching tour in Arenal, we were lucky enough to have observed these magnificent creatures in their natural habitat. A phenomenal experience! Don't miss it. Book with Anywhere to secure your place.
PIN IT!
If you are short on time in Arenal Rainforest Explorers offer a fantastic combo tour of many of the top sights in the area. Read about our day walking on the lava rocks and swimming in the waterfall.
We used the The Rough Guide to Costa Rica (Rough Guides)
 to plan our trip.