Top 5 Costa Rica
Costa Rica is a country blessed with beauty and charm. Home to tropical lush rainforests, stunning beaches, mangroves, volcanoes and waterfalls.  Here you will find supersized flowers and stunning birds, resplendent in glorious technicolour. A dream location for nature and wildlife lovers, spotting sloths, monkeys, verdant frogs, turtles and toucans is all part of the fun!
Costa Ricans are rightly proud of their heavenly paradise! Warm, friendly and ultra laid back they welcome visitors and rejoice in sharing their wonderful world. Kerry and I loved our travels through Costa Rica, it's a country which has long featured on our "must go to" list and I'm so glad we had the opportunity to visit. We decided to choose a couple of contrasting places to see and took connecting buses between locations. Firstly we headed up to Arenal, a luscious area dominated by views of the volcano. Next stop Monteverde, our favourite cloud forest with welcome breezes. Then, finally to Manual Antonio, beautiful beaches, very hot and home to howler monkeys!
For us, Costa Rica turned out to be a bit of an adventure! Each place we visited offered a whole range of activities and experiences. In fact, choosing our top 5 was quite tricky, so in no particular order (we've decided…) here are our favourite things to do!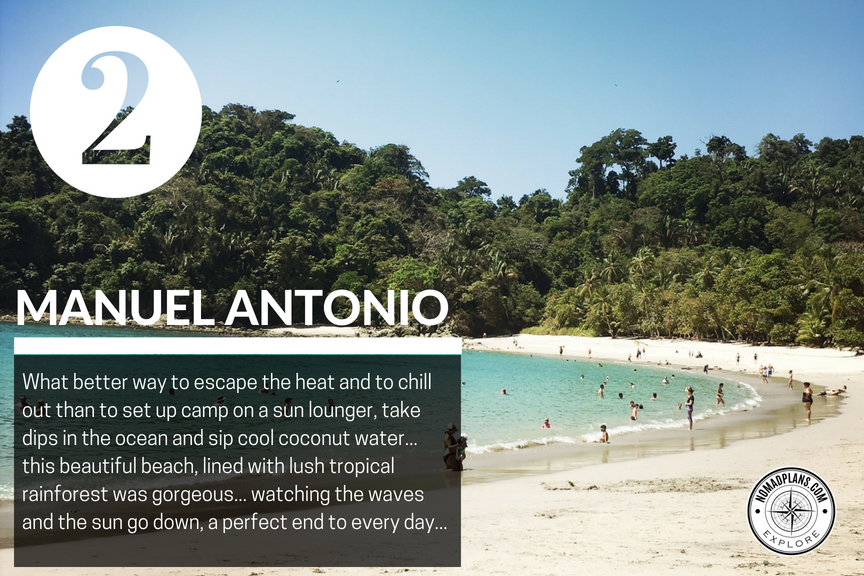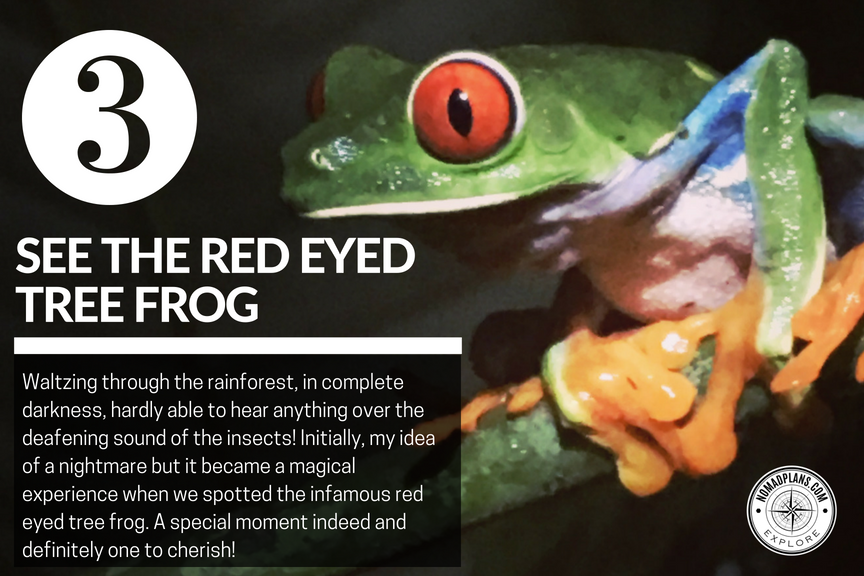 It is always difficult to decide on the best time to visit a country. Of course, weighing up the pros and cons is all part of the fun! For us, it was important to choose the "dry season" although I know visiting during the rainy months has its advantages. We have enough rain in the UK and wanted some sunshine! 
February is considered "high season" so we expected lots of tourists, but actually, off the beaten track, we had many moments of tranquillity! Surprisingly, in the parks, we had the hanging bridges to ourselves and many trails too. Unfortunately, the turtles don't arrive until April, but we have created have a reason to return… "Pura Vida" is the favourite saying of the Costa Ricans, meaning "Pure Life." It certainly is a country where you very much live in the moment and really appreciate the wonders of nature.
We hope you enjoyed reading about our top experiences in Costa Rica, what would you choose to do? 
PIN IT!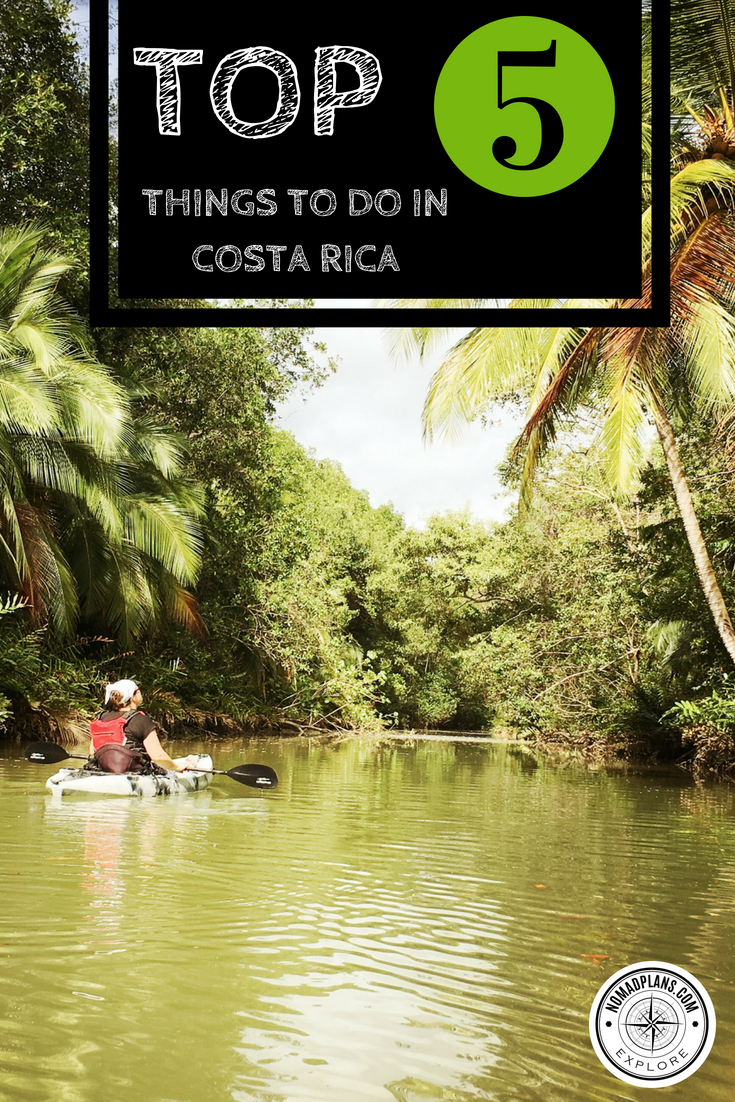 If you would like to learn more about the different types of posts we write, takealookaround our site.
Read about our experience Kayaking through the Mangroves or our night in the rainforest searching for the Red Eyed Tree Frog
SaveSave
SaveSave