So, Porto and food. Well, Kerry and I knew about the Port of course and we had heard great things about the fresh sardines and custard tarts! (pastel de nata) But, aside from the obvious we knew little of Porto's delicacies, its gastronomical delights or must eats. A food tour in Porto was a must…
A food tour in Porto is more than sardines and custard tarts…
We decided the best way to become fully acquainted with the traditional food, was to embark upon a food tour in Porto. As a tourist, it isn't always easy to choose the right places to sample the best local dishes. With the help of our guide from Bluedragon tours, we discovered there is more to Porto than sardines and tarts! We were taken to the very best places to sample the freshest mouthwatering delights.
Authentic local eateries
The food tour in Porto was fantastic. Kerry and I, as well as our friend Claire, joined four lovely Australians for a really relaxed and informal stroll. It was punctuated with much eating and drinking and the timings were perfect. This meant we didn't feel stuffed or overfaced! Being part of a small group enabled us to truly experience proper "authentic" eateries and I loved that the whole group could sit together. Sometimes eating in, on other occasions enjoying our tastings alfresco, furthermore we were welcomed positively and enthusiastically at all our stops.
We had a brilliant guide. He was extremely warm, friendly and passionate about his city. His spoken English was exceptional and he had great historical knowledge as well as expertise in all things food related. It was wonderful to spend the morning learning about Porto's traditional food and drinks whilst getting to sample all the best bits in an informative, fun way. He was happy to answer everyone's questions and was attentive to our needs. In addition, it was refreshing to be part of a group but without being rushed or herded about.
Fatima's cod fishcakes
I particularly enjoyed the stop at a small local place, run by a lady known as Fatima. It was here that we enjoyed mouthwatering cod fishcakes (Bolinhos de bacalhau) to die for, paired with the fiery aniseed Edwardino liquor, which reminded me of Pernod. The drink highly complimented the saltiness of the fish, which was wrapped in hot crispy crumbs, exceedingly fresh and beyond delicious. We would never have stumbled across this hidden gem, as with many of our stops, without taking this food tour in Porto.
The tour incorporated just the right balance of food and drink. As budding connoisseurs of port, we were treated to a carefully chosen selection of Porto's best at a local wine cellar.
Perfect pastel de natas
We were all impressed by the finest and best pastel de nata in Porto! A gently warmed melt in the mouth experience. Kerry & Claire, I decided, were qualified to judge having eaten several tarts a day throughout the week…
A wonderful stop in a traditional grocers allowed us to taste different speciality meats, cheeses and olives… (The 50% fat smoked pork, salficao was divine…) Not to mention a  sneaky spicy pork sandwich (bifana) and a leisurely traditional lunch, consisting of chicken, beans and Vinho Verde. Oh, and unbelievably there was also time to take in the local market during this food tour in Porto.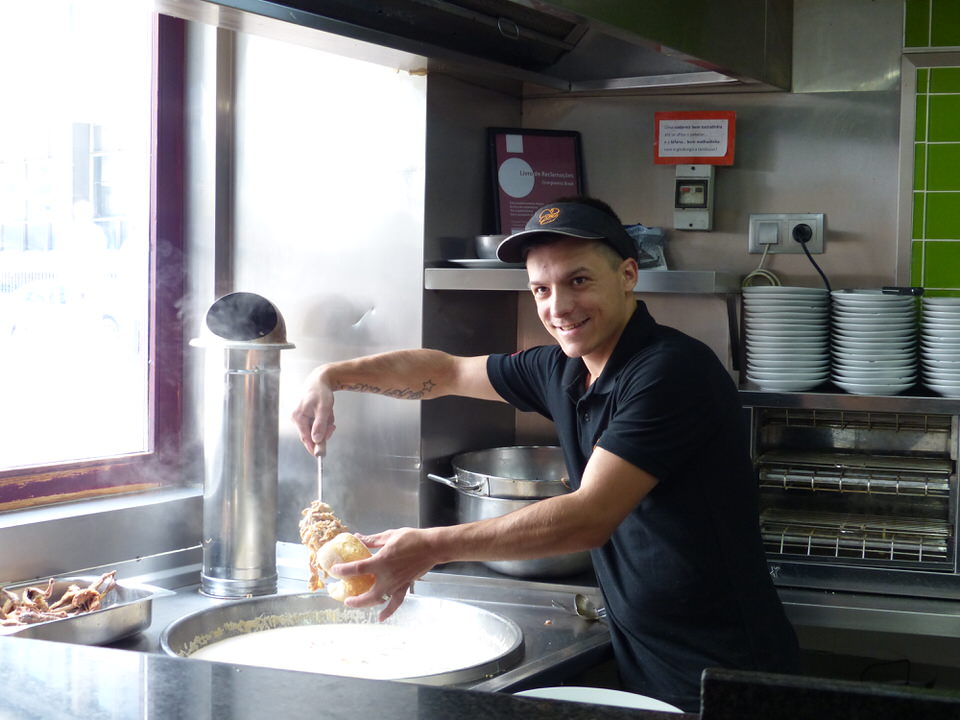 Quality and quantity!
What particularly impressed us about the Bluedragon food tour, in Porto was both the quality and quantity of the samples on offer. It wasn't just a "taste" but a decent sized portion representing excellent value for money. (Around €76) I'd avoid breakfast if taking the morning tour and don't plan on needing lunch! Also, within 20 minutes of the tour ending, Renato had emailed a great list of local eateries to try. Having already jumped in at the deep end and sampled the "francesinhas" (think croque monsieur/cheese toastie, filled with steak, sausage and ham topped with cheese, fried egg and a beer sauce, served with fries…) we tried  Brasa dos Leões for a tasty & relatively healthy churrasco! (BBQ meat & fish)
Tripe eaters
Unfortunately, our food tour in Porto with Bluedragon tours was over too quickly. A thoroughly enjoyable experience which we can't recommend highly enough. Incidentally, I liked that the focus was on the quality of the tour, there was no pressure to purchase anything. On our way back to our apartment, for a much-needed lie down, we were already contemplating which other Portuguese delights we might try for dinner!  Oh and don't let the fact that people from Porto are known as "tripe eaters" influence your thoughts on their cuisine. The term actually reflects their generous nature.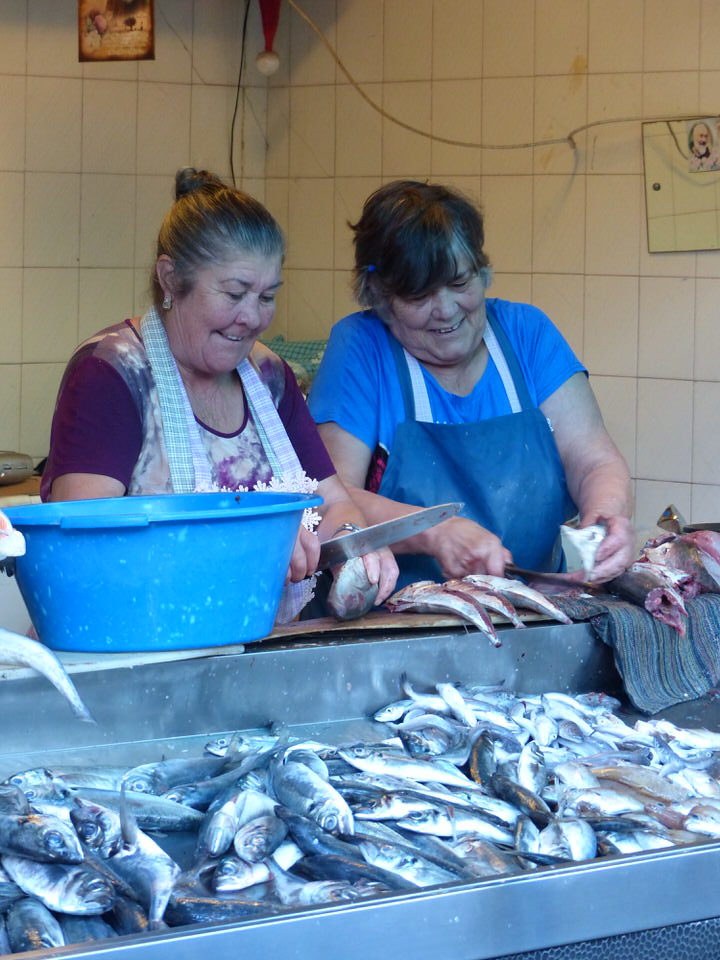 Thanks to Nell, Dean, Kevin, Mary and Claire for a fabulous morning and agreeing to be photographed for our blog.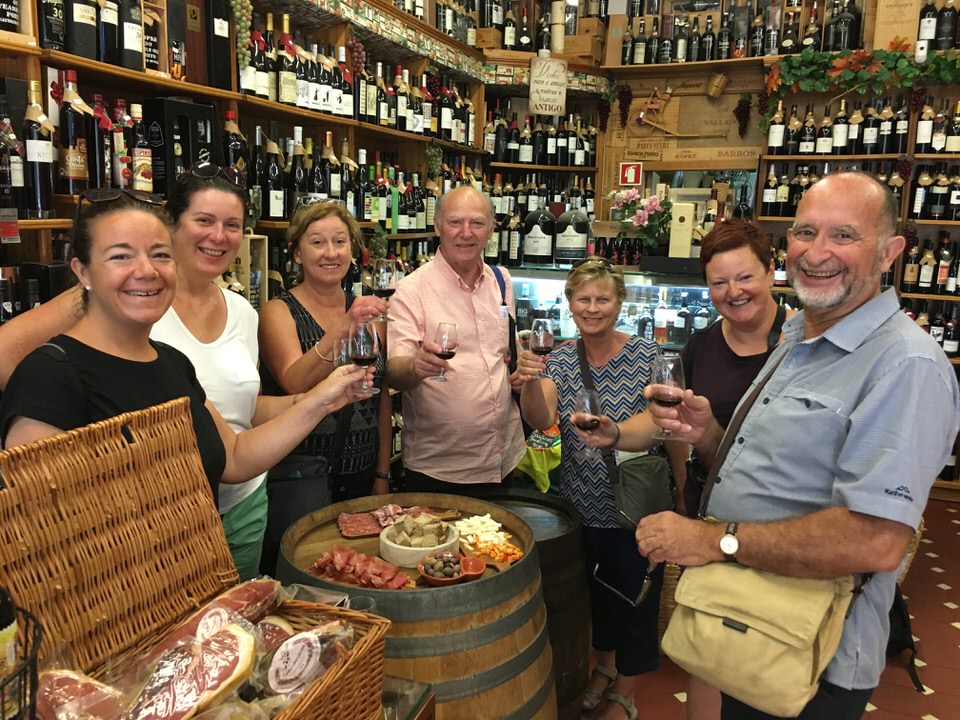 A special thank you to Bluedragon tours for hosting us. Our review is honest, fair and a true reflection of our experience.
Pin it!
If you are interested in the different types of posts we write TAKE A LOOK AROUND our site.

SaveSave
SaveSave
SaveSave
SaveSave
SaveSave
SaveSave
SaveSave
SaveSave
SaveSave
SaveSave
SaveSave
SaveSave
SaveSave