Best Mangrove Tour in Manuel Antonio
Do you want to glide through the stunningly serene waters of the mystical mangroves? Is getting up close and personal with nature your thing? Do you want to feel safe in the hands of an expert guide? Would you welcome the opportunity to learn about the essential role of the mangroves in this biodiverse ecosystem and about the wildlife they support? If yes, then Jade Tours offers the best mangrove tour in Manuel Antonio.
Kayaking through the Mangroves
We chose to explore the magnificent area of Damas Island in a kayak! This proved to be a phenomenal way to experience the beauty and tranquility of nature. To slowly meander through the mangroves, as kingfishers swooped by, to see lizards, snakes, monkeys and a baby cayman, it was unbelievable! This was our favourite thing to do in the area and definitely the best mangrove tour in Manuel Antonio!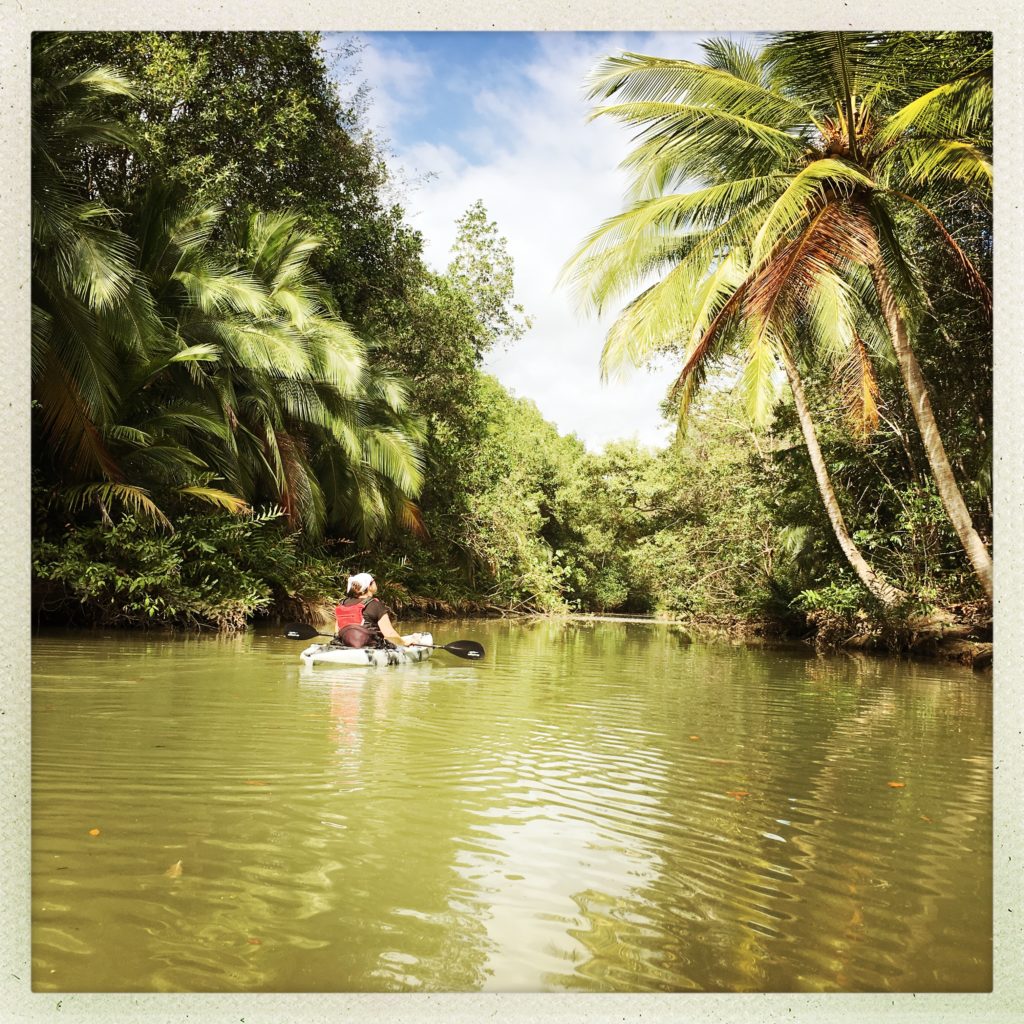 Our Guide
Our guide, Jeremy, was absolutely fantastic. Highly knowledgeable, passionate about the mangrove habitat and keen to provide us with the best experience. He took every opportunity to teach us as much as possible about the mangroves and the tremendous variety of wildlife that call this unique place home. I was amazed at how many different species of birds we saw, Jeremy had a special app on his phone so was able to replicate their calls. This allowed us a chance to hear the birds respond, it was amazing. He also had a laser pointer, this was great in terms of him being able to point things out. Jeremy was able to spot all sorts of creatures we would never have noticed. I loved how enthusiastic he was, he really loves his job and that makes for a great experience!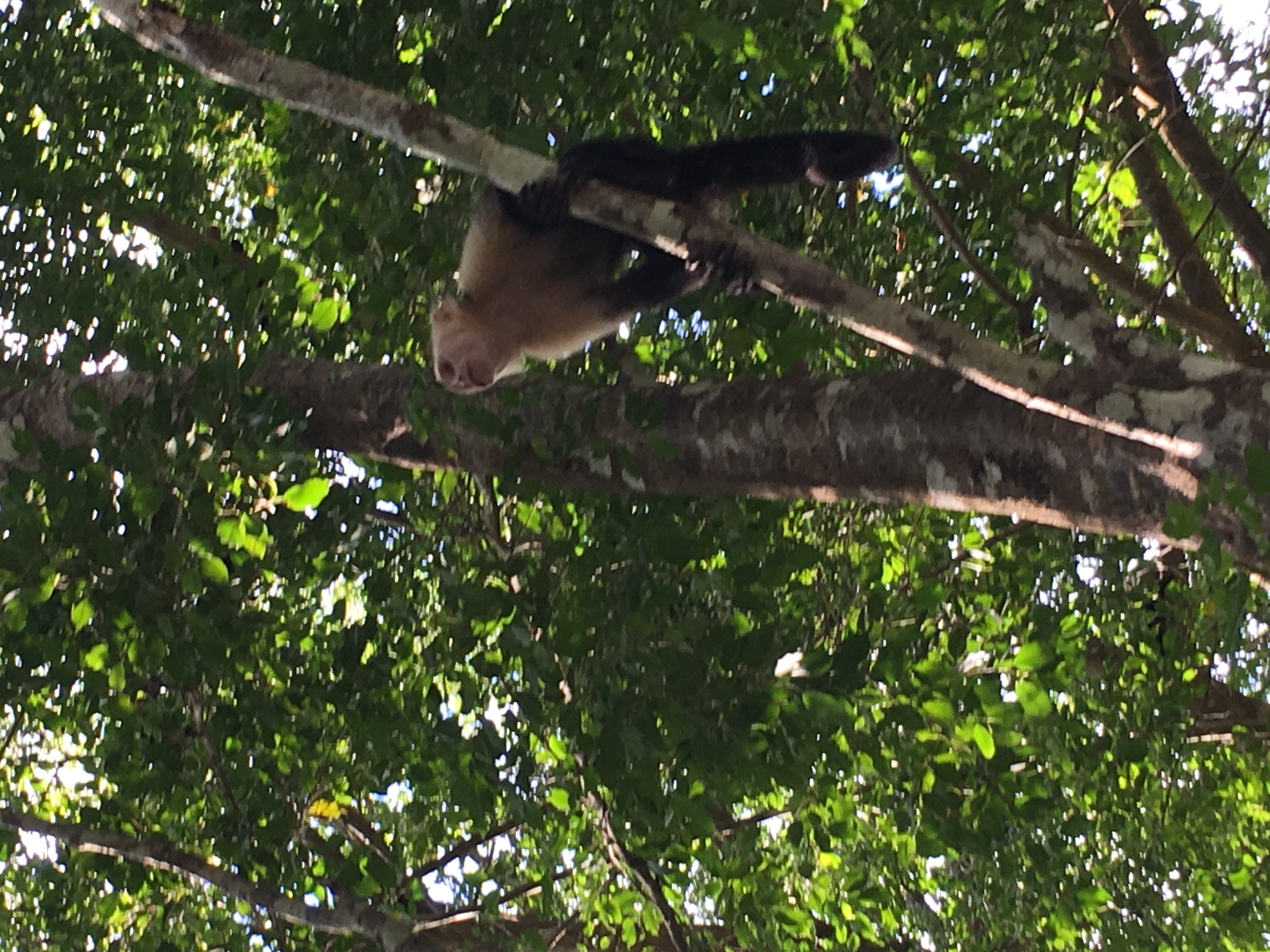 Be in the moment
Kerry and I are not seasoned kayakers but felt completely at ease armed with a life jacket and bottled water. Jeremy kept a watchful eye on us, helped with technique and very much allowed us to go at our own pace. He appreciated our desire to take things slowly and really experience the peacefulness and beauty of the area. We didn't want to go hurtling along at a pace of knots, for us it was a chance to be in the moment, take things easy and enjoy the beautiful surroundings. We think this is the best mangrove tour in Manuel Antonio because it felt like a really personalised experience. There were many moments of complete quiet, I relished that feeling of us of being "alone," intrepid explorers in search of nature's treasures.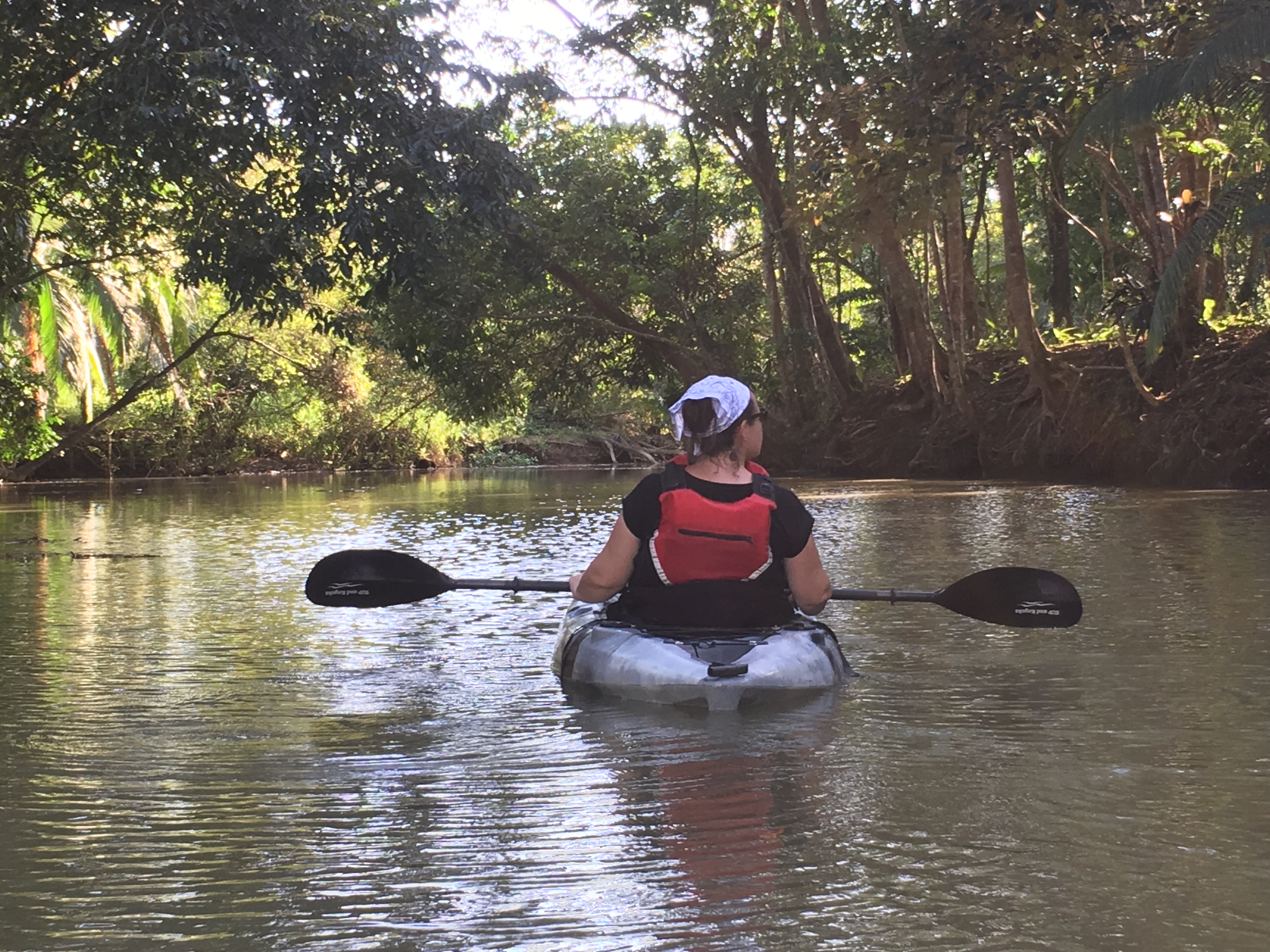 If kayaking is not for you…
So, if you want to experience the peace and serenity of the mangroves, from a unique perspective, definitely book on this, the best mangrove tour in Manuel Antonio, with Jade Tours. If you like the idea of seeing the mangroves but don't fancy kayaking, Jade Tours also offer a boat trip. We saw a couple of these covered boats, as we traversed the waters and everyone seemed to be enjoying themselves. They seat about 12 people and a guide points out the wildlife. If it's peace you want, take the kayak as obviously a motor generates some noise and the guide has to "speak" over the engine sound. Although we appreciate kayaking isn't for everyone, so the boat is an alternative option. As the boats are fairly small, they didn't bother us and there weren't too many of them to present an issue!
Damas Island – A special place
Manuel Antonio is definitely a special place and with a plethora of activities to choose from, the options are endless. I think for us, the mangrove tour was special because it was different and specific to this area. Having spent time in Arenal and Monteverde, we have come to realise Costa Rica is great for thrill seekers and "doers." There is no shortage of opportunities to hike, zip-line, raft, walk across hanging bridges, wildlife spot and more… But just like Arenal has it's volcano, Manuel Antonio has the mangroves – so be sure to spend time in this unique and special environment, you won't be disappointed!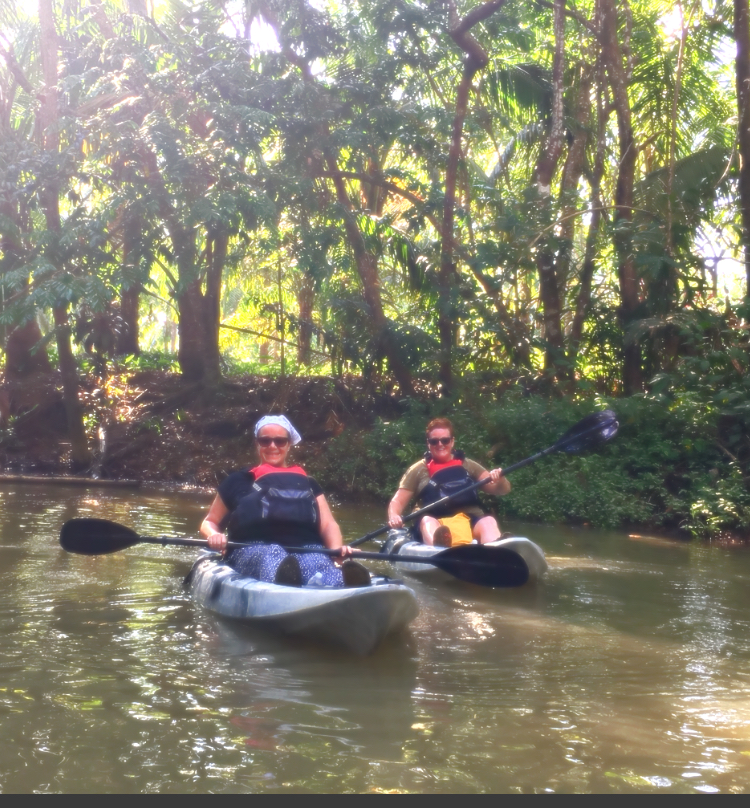 PIN IT!
We would like to thank Jade tours for hosting us, we had an amazing time with Jeremy who really is a credit to the company! As always we offer an unbiased, honest review.
If you would like to read more about the activities on offer in Costa Rica read our post on our ATV and Superman Zipline tour in Manuel Antonio or our hike on the Lava rocks in Arenal.