Best Sumidero Canyon Tour
Are you a lover of nature and beauty? Are you looking to escape the hustle and bustle of San Cristobal De Las Casas? Do you enjoy nature, tranquillity and beautiful surroundings? How does speeding through an awe-inspiring idyllic canyon sound? If the idea of spending a couple of hours on the Grijalva River appeals to you, then don't hesitate. Book the best Sumidero Canyon Tour with Jalapeño Tours and you won't be disappointed. Aside from the fabulous 2-hour boat trip, you will be taken to three fantastic viewpoints, (mirador) where you can gaze down at the canyon from varying heights. There is also an opportunity to visit Chiapa de Corzo, a quirky colonial city.
What to expect
A punctual minivan pick up from your hostel/hotel around 9 am
A courteous, friendly, safe & professional bus driver who will instruct you throughout the tour. Our bus driver spoke Spanish, but don't let that put you off if you are a non-Spanish speaker. The instructions were easy to interpret and you are never far from the bus.
Order of the day
Following a 40 minute drive, you will arrive at the boat terminal. You will be given a wristband, which you must wear throughout the tour and a life jacket. Tip – Take some 5 pesos coins for the bathroom, a drink, snacks, sunscreen and jacket. (It can be chilly in the Canyon, hot when you stop!)
Next, hop on a 2-hour boat cruise where you will have the opportunity to learn about the Canyon. It was fantastic to get up close and personal with spider monkeys, crocodiles, and many different species of birds.
Will you spot the "Christmas Tree," "seahorse" and "skull?" The rock formations are magnificent, the scenery stunning and there is a plethora of fauna and flora to be enjoyed. To be storming through the canyon at a rate of knots one minute then expertly manoeuvred to spot wildlife and rock formations the next was a real treat. This is a stunningly beautiful canyon and a fabulous experience for all ages. Tip – sit at the front of the boat for great views and photo opportunities!
To follow, see the canyon from 3 different viewpoints. This takes approximately 70 minutes. Spend some time admiring the views from "above." It is brilliant to gain a different perspective of the canyon, on this the best Sumidero Canyon Tour ever. When you are in the Canyon, it's difficult to appreciate the sheer magnitude and height, gaining a bird's eye view was fantastic!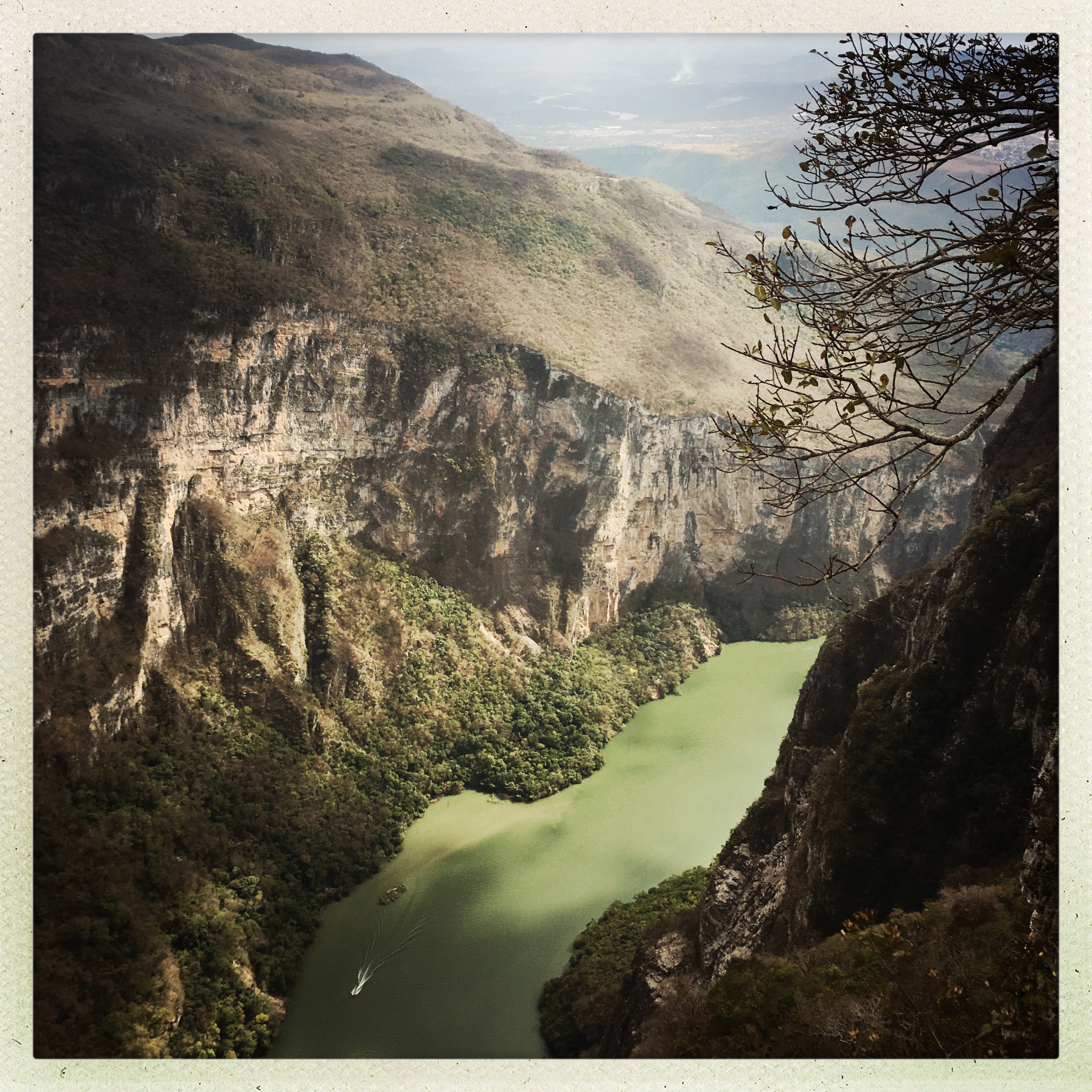 On we go
Before heading back to San Cristobal, enjoy a contrasting experience in Chiapa de Corzo. Spend an hour amidst the markets, stroll through the arcades around the plaza and grab a bite to eat. A carnival feel presides, this is a lively, quirky, charming city adorned with colourful bunting. At the time of writing the Church was unfortunately closed and some key buildings are under renovation. This is the first opportunity to buy something "proper" to eat so plan according to your requirements.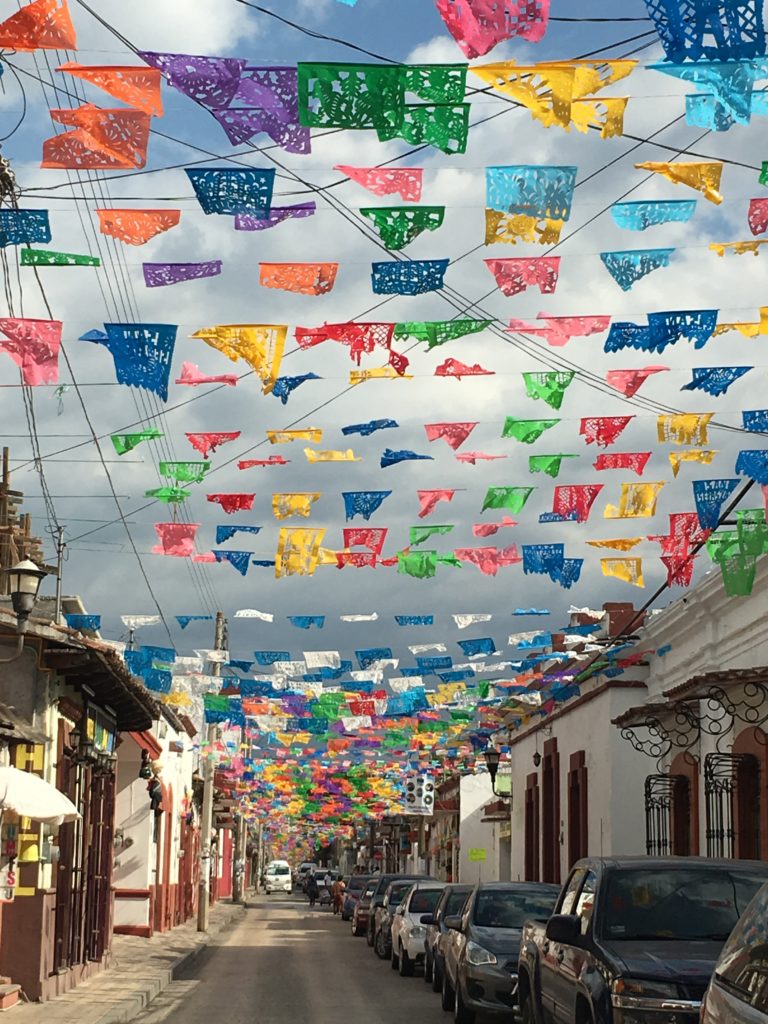 Heading home
After a wonderful day, which we thoroughly enjoyed, we headed back to San Cristobal and were dropped off at the main plaza. (4.30pm)
To conclude
This is a great day, suitable for all ages. If you love nature, you will definitely enjoy this, the best Sumidero Canyon tour. All in all, it was a wonderful experience and a chance to get out of the city to see phenomenal views, nature galore and breathe clean, fresh air! Be aware that the boat tour is conducted in Spanish. As none Spanish speaking travellers, we read up about the Canyon, before the trip. We found it fairly easy to "spot" the wildlife and luckily, a fellow passenger helped out with a few translations!
We would like to thank Jalapeno Tours for hosting us. As always this is an unbiased review.
PIN IT!
Check out Jalapeno Tours website for further details.
Thanks for reading, if you are interested in the different types of posts we write, TAKE A LOOK AROUND our site.
If you are heading to San Cristobal check out our guide to getting to San Juan Chamula, a fascinating town around 25 minutes away from San Cristobal.
We used the Lonely Planet Mexico (Travel Guide)
 to help plan our trip.