Walking in the Viñales Valley National Park
Are you interested in discovering a wealth of information about the flora and fauna of Viñales's National Park? Do you want to learn about the tobacco plantations and try an organic, honey-dipped Cuban cigar? How does tasting Pinar del Reya sound, fresh juices, coffee and herb-infused cocktails? If spending time in nature, surrounded by beautiful scenery appeals then you must go walking in the Viñales Valley National Park.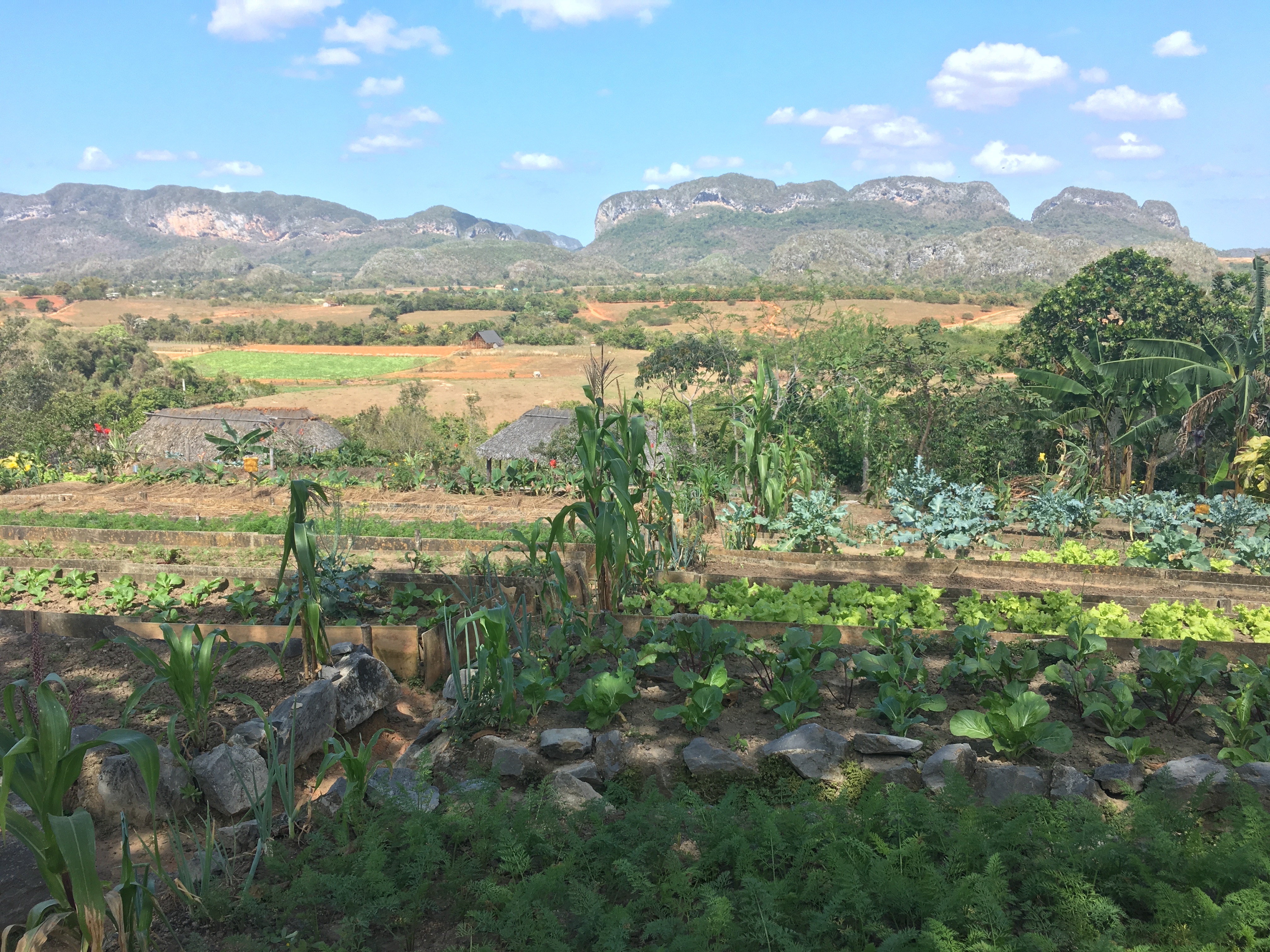 Take a guide
With plenty to discover and no OS map available to us, we thought it was well worth paying for a guided walk through the National Park Viñales. Our guide, Pedro was excellent. His vast general knowledge and enthusiasm to share the healing properties of Cuban plants made for an interesting walk. That and his passion for English & American pop groups, resulting in spontaneous bursts of song! We discovered how to make teas from various leaves which could help with a variety of ailments from intestinal to fatigue. Apparently, hibiscus can help with weight loss and the leaves from the avocado plant, known as the "bad girl" tree have "abortive" properties…
The park itself is really beautiful, it was lovely to enjoy the fresh air whilst learning lots and visiting local establishments. Yes, the walk is punctuated with various "stops" and of course, you are encouraged to buy the products but nevertheless the prices are reasonable and you do get to "try" before you consider "buying." We particularly enjoyed learning about the cigar making process, although organic or not, still tasted foul to me! Panoramic views across the valley were a real highlight and enjoying the peace and tranquillity of this beautiful UNESCO protected area.
The guided walk through the National Park, Vinales, takes approximately 4 hours. It is also possible to travel by horseback or horse and cart.  So, if you don't fancy walking this could be an alternative option. We chose to walk so we could learn about Vinales and understand something about nature and wildlife. Oh, and Kerry hates riding, following an episode in India, with a bad-tempered tongue lashing camel…
Top Tips
The paths are dusty so wear closed shoes. In addition, bring some water and cash for any purchases.
Finally, The tour ends at a lovely restaurant with a fabulous herb garden. If you take the afternoon tour  you will arrive in time to watch the sunset. What's more, the restaurant gets great reviews! We took the morning guided tour, so just had a herbal juice, which was delicious!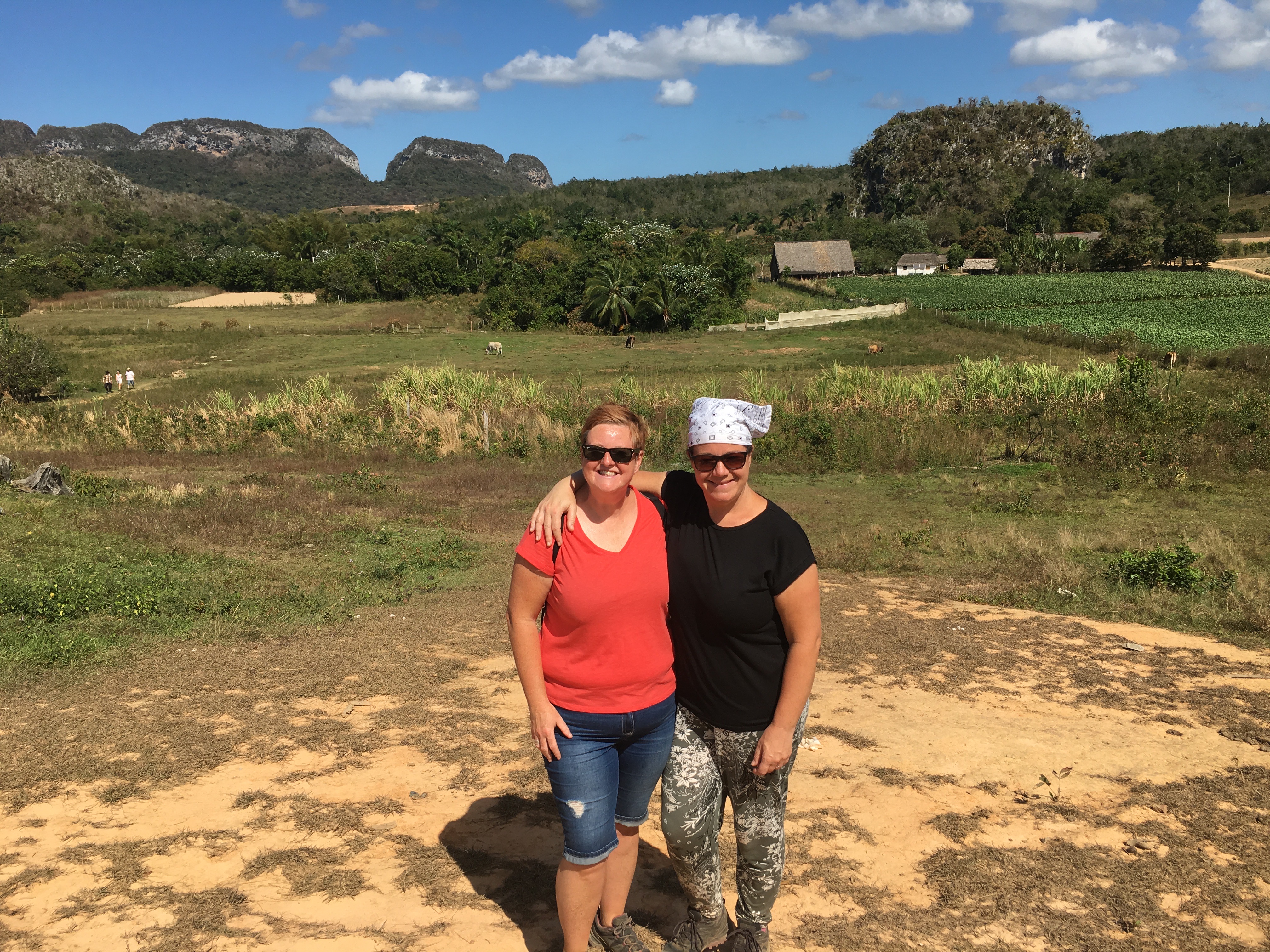 To conclude, we really enjoyed our guided walk through the National Park, Vinales and felt it was a productive use of our time. On the whole a relatively flat terrain, just a "hill" near the end! You can book in Vinales town centre in the government-run tourist office, or alternatively choose from various independent agencies. If staying in a Casa particular, your host may also offer to arrange this tour for you.
Thanks for reading, if you are interested in the different types of posts we write, TAKE A LOOK AROUND our site.
PIN IT!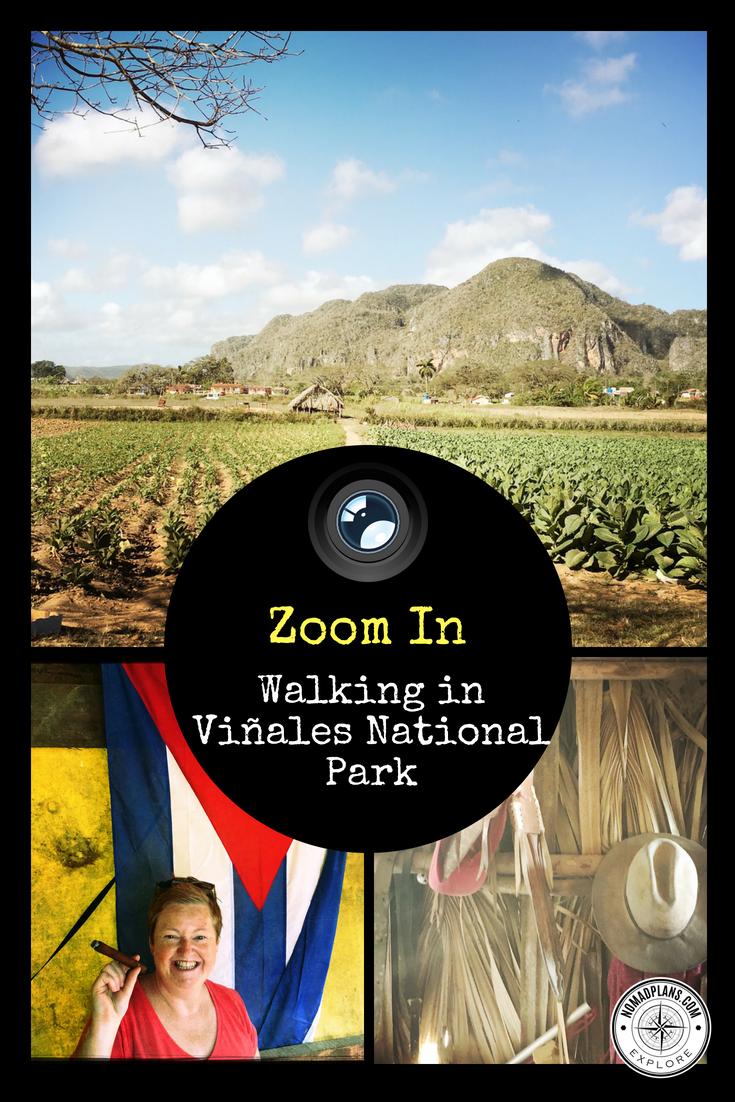 SaveSave
SaveSave
SaveSave
SaveSave
SaveSave
SaveSave
SaveSave
SaveSave