If you are looking to take a Gozo and Comino tour look no further than Luzzu Cruises. This is a great company which offers a variety of options. When you arrive in Malta, you will notice there are several different companies offering similar tours. We chose to take the Gozo and Comino Tour with Luzzu because they are…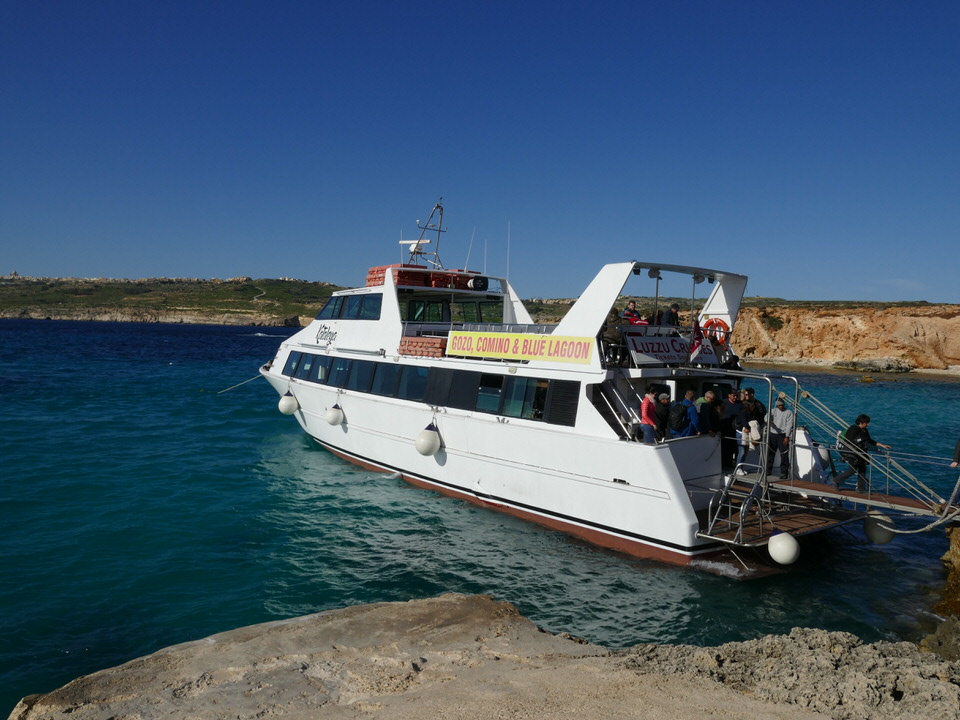 A reputable company
This family run business prides itself on giving their customers the best experience. We found the whole crew to be friendly, helpful and keen for us to enjoy our day.
Great boats
Luzzu's boats are a great size, they hold up to 200 passengers comfortably and there is plenty of space. You can enjoy the sunshine above deck or sit downstairs, relax and take in the spectacular views out of the breeze or sun. There is a complimentary bar for beer, wine and soft drinks and you can purchase snacks. All the facilities were clean.
Live English commentary
We really enjoyed the commentary from our captain John-Paul. He is highly knowledgable about Malta and shared lots of information along the way. It was great to see all the different bays, if you take a Gozo and Comino tour at the start of your holiday, you could travel back to some of the bays by bus. There is also a recorded commentary in other languages.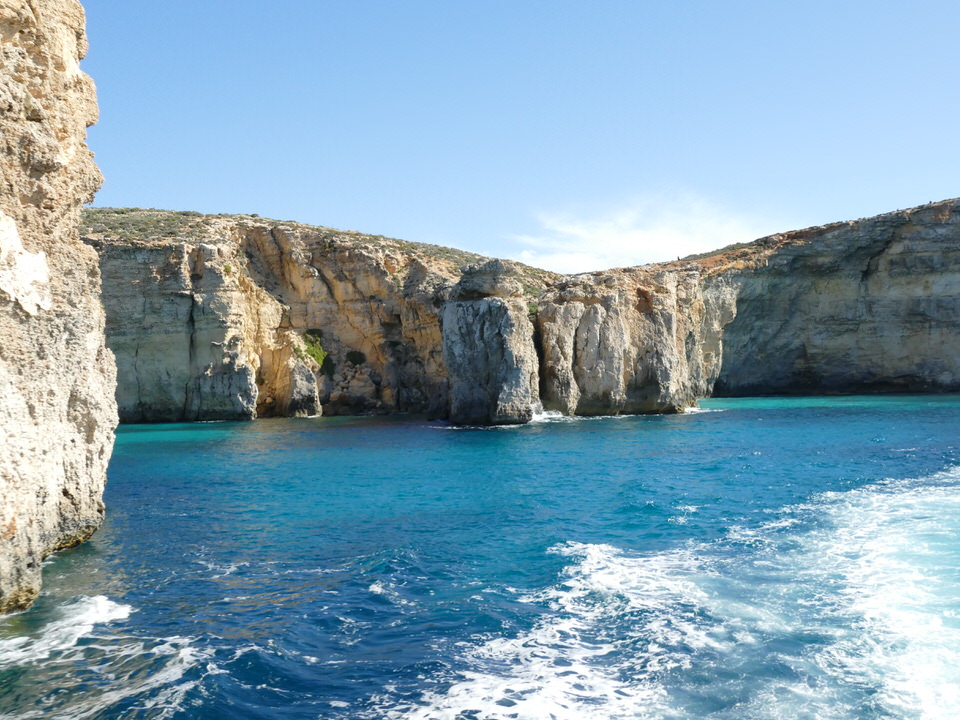 Organised and Punctual
We liked that as we set sail, the captain told us about the itinerary for our Gozo and Comino tour. This gave us a good overview of the day, approximate timings and what to expect. All went according to plan and we had a enough time to see and do all we had anticipated.
A great itinerary
Depart Sliema harbour at 10am – enjoy the commentary and relax
Arrive in Gozo  at 11.30am – hop on board a coach/minibus and see some of the highlights of Gozo, including an hour in Victoria where you can explore the Citadel or grab some lunch. Edward our guide gave us lots of information about the island as we travelled round. He really looked after everyone, was very personable and funny! Oh and of course his loveable dog Cookie accompanied us too!
Depart Gozo at 2.30pm 
Arrive in Comino at 2.45pm – take a stroll around this quiet island and enjoy panoramic views, if it is warm enough take a swim in the stunning Blue Lagoon.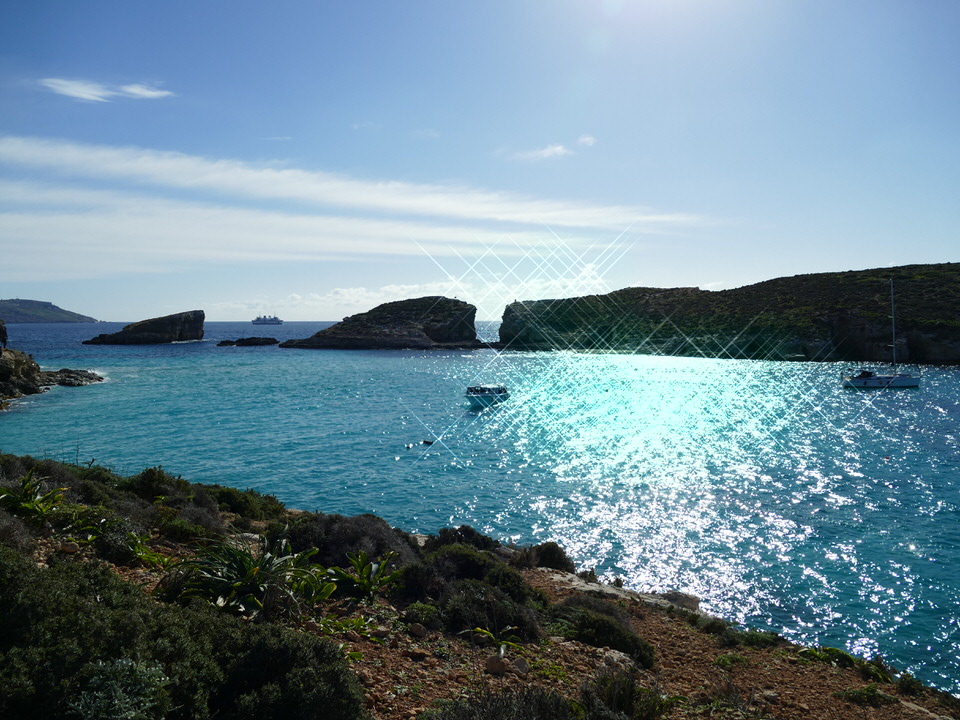 Depart Comino 3.45pm (with the chance to look at St Mary's caves en route) Relax and enjoy being back out at sea, grab a beer or 3!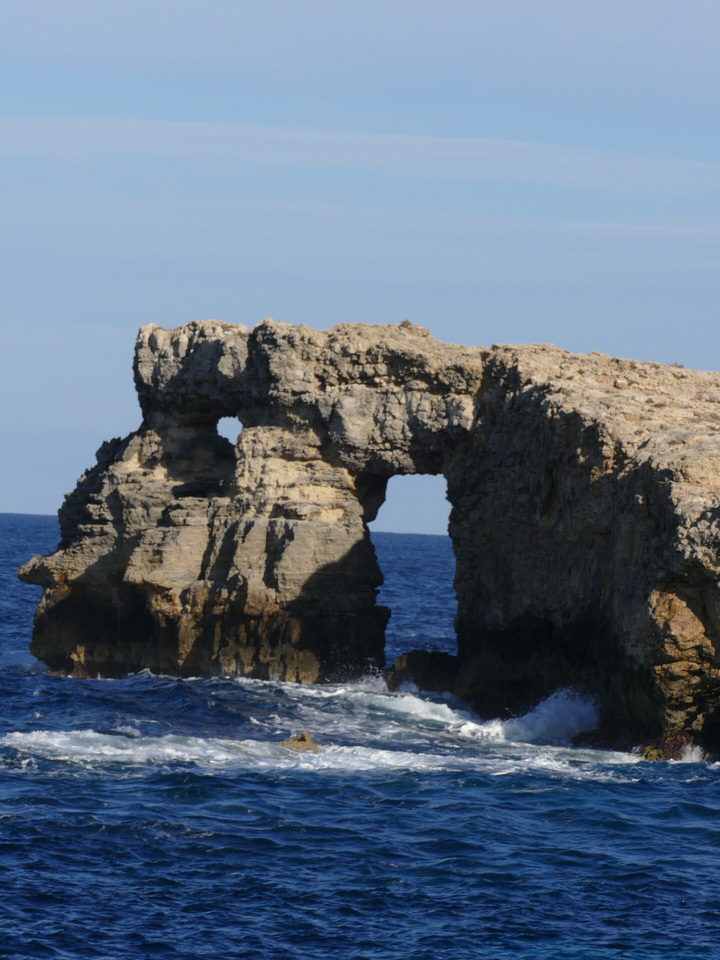 Arrive back in Sliema at 5.15pm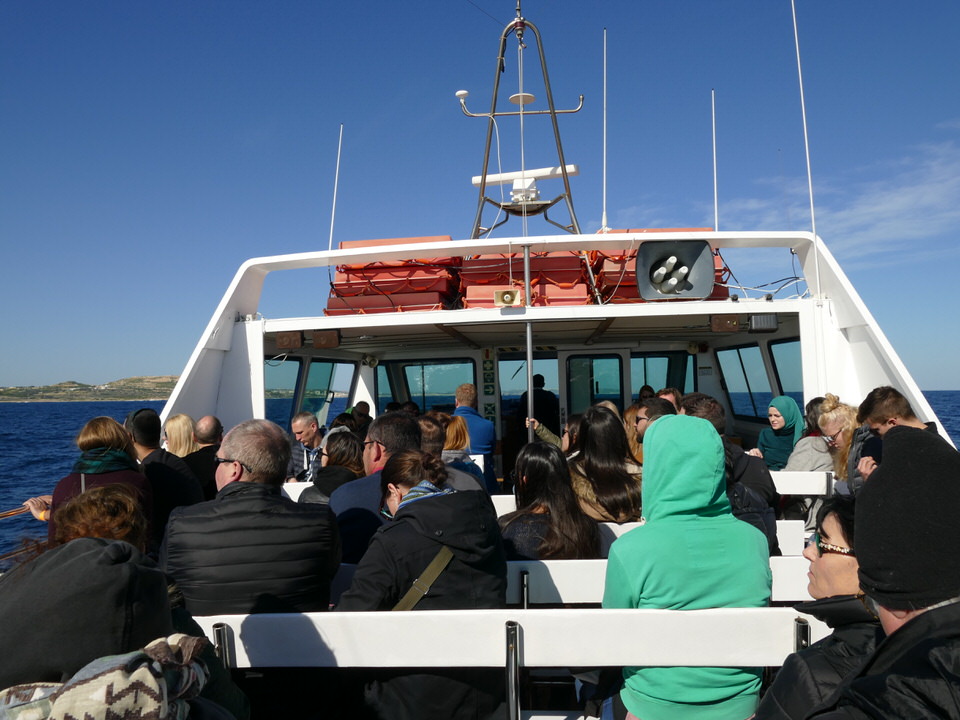 Competitively Priced
If you book online you will see Luzzu have some great offers. At the time of writing when you book your Gozo and Comino tour, you could also enjoy a complimentary harbour tour. This works out cheaper than taking a bus to the ferry port in Cirkewwa, the ferry over to Gozo then a hop on hop off bus. It is also tricky to time your bus/ferry and hop on hop off bus as most services operate hourly. Although taking the public bus is a cheaper option most run in and out of the centre (Victoria) so you will need to return there to make each new journey. They are also hourly. Additionally, the do it yourself option will not incorporate Comino, the blue lagoon or St Mary's caves. We really enjoyed the sailing itself from Sliema to Gozo, in our opinion much better than the bus… You can also book your Gozo and Comino tour from one of the many stands at Sliema harbour.
Kerry and I really enjoyed our taste of Gozo. Although 3 hours isn't a great deal of time, we did get the chance to see many of the highlights of this tiny island. We had decided that if we felt we had missed out, we would plan to go back on the ferry but actually, didn't need to. If you are looking for a quieter place to stay in Malta, Gozo might suit. We were in Malta in January and although fairly busy, still considered out of season. 
So for a taste of Gozo and Comino, we would definitely recommend Luzzu Cruises. We had a brilliant day and really enjoyed our tour. 

Thanks to Luzzu Cruises for hosting us during our recent trip to Malta, as always all opinions are our own.