Top 5 Lake District Villages
The Lake District, UK has always been an "all year round" top tourist destination and rightly so! Breathtaking scenery in which lie countless opportunities to hike, bike, kayak or stroll. Meander through quaint unspoilt villages, enjoy coffee and cake or a famous Lake District ice cream. Bask in the knowledge that you are walking in the footsteps of both the famous poet "William Wordsworth" and beloved children's author/illustrator Beatrix Potter. Discover castles, stately homes, stone circles and gingerbread! Beer lovers are in for a treat too. With the highest concentration of small breweries in Britain, who doesn't deserve a pint or two after a 10-mile hike?
UNESCO World Heritage Status
The Lake District was awarded UNESCO world heritage status in 2017, so The National Park is more popular than ever.
Check out our favourite TOP 5 Lake District Villages. All, in their own way, are special and unique. We're lucky enough to spend much of our time living on the doorstep of the Lake District, there is always something to see and do whatever the weather and season!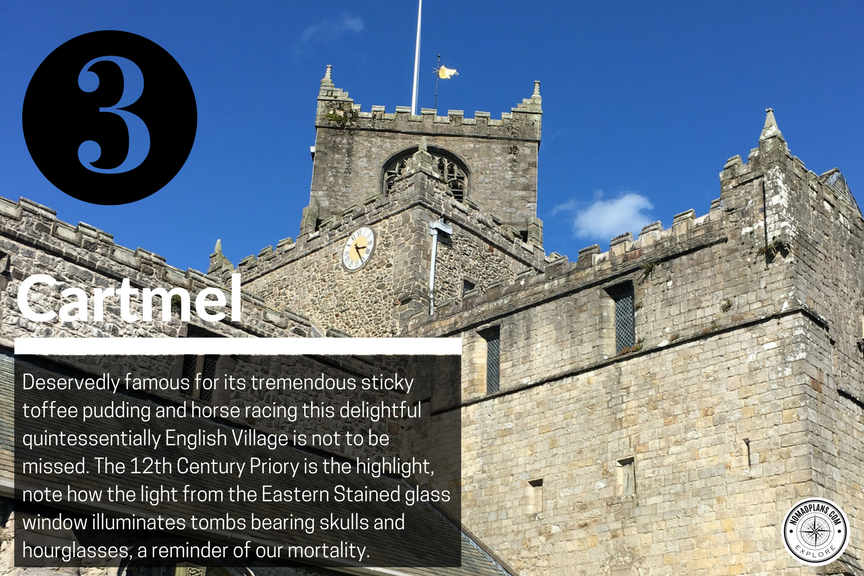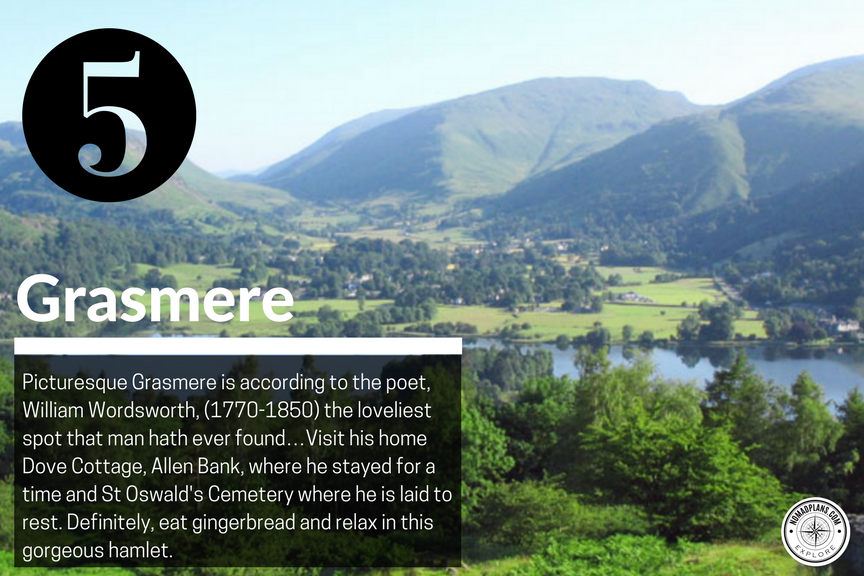 Where are all the Lakes?
The "Lake District" it seems, is not so aptly named as one might first think, or presume…
Yes, water does feature highly and most splendidly throughout this most scenic part of the British Isles, but is in fact, home to only one lake. Bassenthwaite Lake, located North of Keswick. The rest are "waters" such as Wastwater, Derwent Water or Coniston Water, "tarns" ie Stickle Tarn, Blea Tarn or Sprinkling Tarn, or "meres" like Windermere, Thirlmere and Buttermere.
Regardless of its somewhat misleading name, the Lake District is a wonderful area to visit.
Something for everyone
There is something for everyone to enjoy in this stunningly beautiful, for many inspirational, part of Britain. Keen walkers can relish the prospect of traversing Helvellyn, Scafell Pike and the Old Man of Conniston. "Lake Lovers" can tootle around Buttermere, take a stroll to Friars Crag along Ullswater from Keswick or meander along the shores of Elterwater from Skelwith Bridge. Be sure to indulge in a delicious cream tea at "Chesters"
Lovers of Potter, Wordsworth and the Lakes Poets will be spoilt for choice, you can also discover a pencil museum, a Gondola Ride, steam trains and sweet treats galore! Oh, and in addition, there are a few walking shops too…
Pin it!

If you are interested in the different types of posts we write TAKE A LOOK AROUND our site.
SaveSaveSaveSave