The Yorkshire Sculpture Park
The Yorkshire Sculpture Park, Wakefield UK, is home to over 100 sculptures dotted about within the beautiful rolling countryside. It is an idyllic setting to discover works by Wakefield-born, Henry Moore, Dame Barbara Hepworth and more. An impressive permanent collection is complemented by seasonal exhibitions. This is a fantastic opportunity to see the work of world-renowned guest artists. Many pieces are displayed outdoors, as well as seasonal works which are featured in the Underground & Garden Gallery, Longside Gallery, Bothy Gallery and Chapel.
We visit the park several times a year, relishing the prospect of discovering new pieces as well as those we have become familiar with. For art enthusiasts, the Yorkshire Sculpture Park is a wonderful place to visit. Seeing the sculptures during different times of the year, the light, your mood, and the weather offer new perspectives. We have our favourite works of art, those we always make time to see. Would they make your top 5?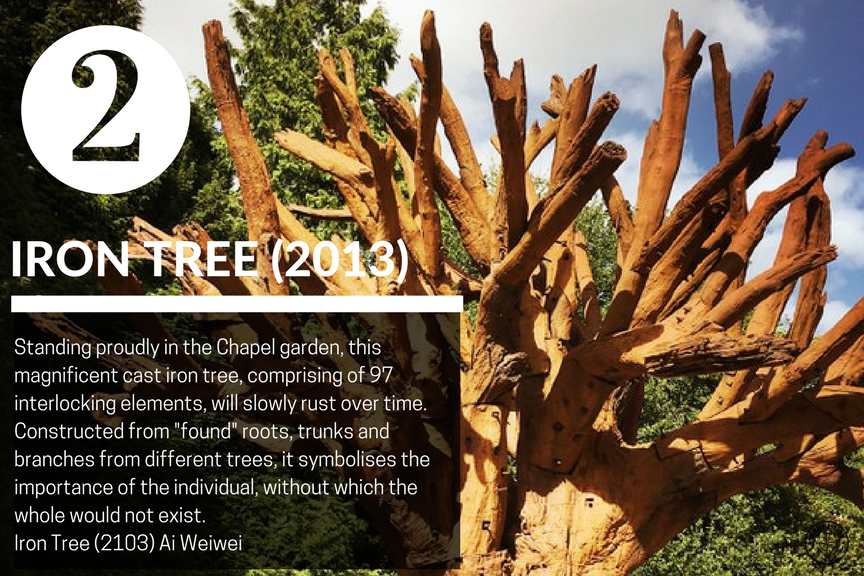 Peace, tranquillity and World Class art!
The Yorkshire Sculpture Park is a peaceful, tranquil place. Somewhere you can escape from the humdrum of normal life and take time out to enjoy nature and art. There are several walking trails to explore, some of which are wheelchair accessible and dog-friendly. The lakeside trails are particularly lovely.
This year the park celebrates its 40th Anniversary. We visited June 2017 and were particularly impressed by the new seasonal exhibition by Tony Cragg, "A Rare collection of Objects." This huge collection of works showcases the talents of this critically acclaimed artist. My favourites were a collection of "hedges." Cragg explains that the seemingly innocuous "hedge" to him symbolises the diversity of life. It is a habitat for all those who reside within its safety, it is alive and "buzzing."  Kerry loved the complexity of his wooden sculpture, "Springs "and "Secretions" a sprawling piece covered in dice.
Also, we admired Ai Weiwei's  "Circle of Animals" or "Zodiac Heads," the dragon and tiger are fantastic. In addition, the social documentary photographs displayed in the Bothy Gallery, as part of the "Tread Lightly" exhibition was fascinating.
An opportunity to explore and discover
The YSP website details changing exhibitions and information about special events, artist talks and workshops. There is also an excellent cafe, which overlooks the park and a lovely shop which often features designs by the current artists. A visit does involve a fair amount of walking, so dress accordingly! Mobility scooters are available to hire.
So, are you looking for the chance to discover something new? Do you want to widen your horizons and see things from a different perspective? Is the great outdoors your thing, taking a stroll in beautiful surroundings? If yes, then put the Yorkshire Sculpture Park on your list. What will your top 5 works be?
Pin it!
We hope you enjoyed our TOP5 Yorkshire Sculpture Park post. In addition, if you are an art lover, check out our TOP5 Art Galleries in Paris post.
In addition, if you are interested in the different types of posts we write, TAKE A LOOK AROUND our site!

SaveSave
SaveSave
SaveSave
SaveSave
SaveSave
SaveSave