Top 5 Beatles Songs!
The Beatles, one of the best British bands ever, have been named, collectively as among the 20th Century's most influential people. The fab four put their own unique stamp on the music industry, thrilling audiences around the world with their catchy songs and charming ways. Not to mention their "boy next door" appeal! Check out our Top 5 Beatles songs. Will you learn something new about the fab four?
This year commemorates 50 years since the release of their iconic Sgt. Pepper's Lonely Hearts Club Band. The album cover features around 70 people, some of which are a little bit famous! Spot Alister Crowley, Mae West, Carl Jung, Edgar Allen Poe, Bob Dylan, Stuart Sutcliffe, Aldous Huxley, Marilyn Monroe, Laurel and Hardy, Karl Marx, Oscar Wilde, Lewis Carroll, Albert Einstein, Marlene Dietrich and Diana Dors. Additionally, it was the first British album cover feature the lyrics for every song printed on the back!
Three songs from this album were banned by The BBC. 'Lucy in the Sky with Diamonds', Fixing a Hole' and 'A Day in the Life' Ultimately, these top tunes, it was decided, referred to drugs. But listen carefully to Hey Jude. Did you hear Paul McCartney swearing? Apparently  "Oh, f***ing hell!" is audible at 2.58mins! Presumably, the BBC didn't pick up on that!
Check out our Top 5 Beatles songs, does your favourite make our list?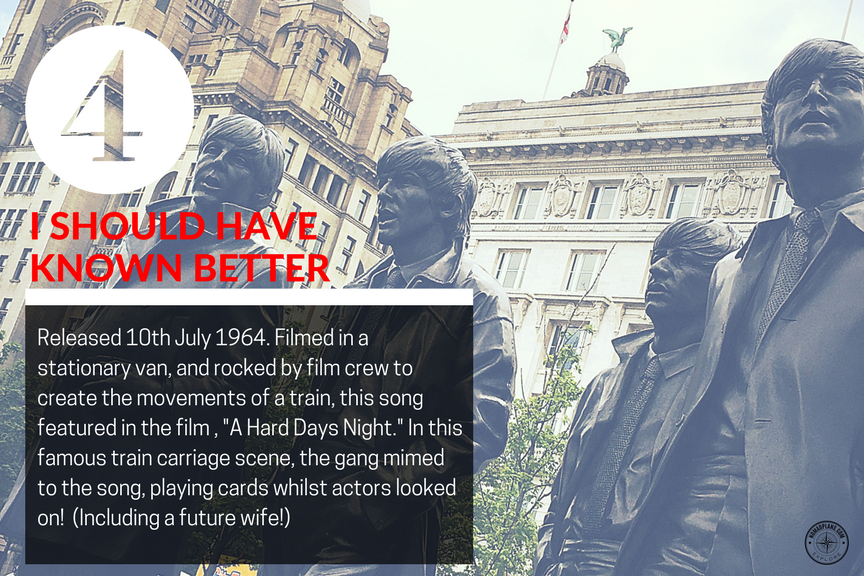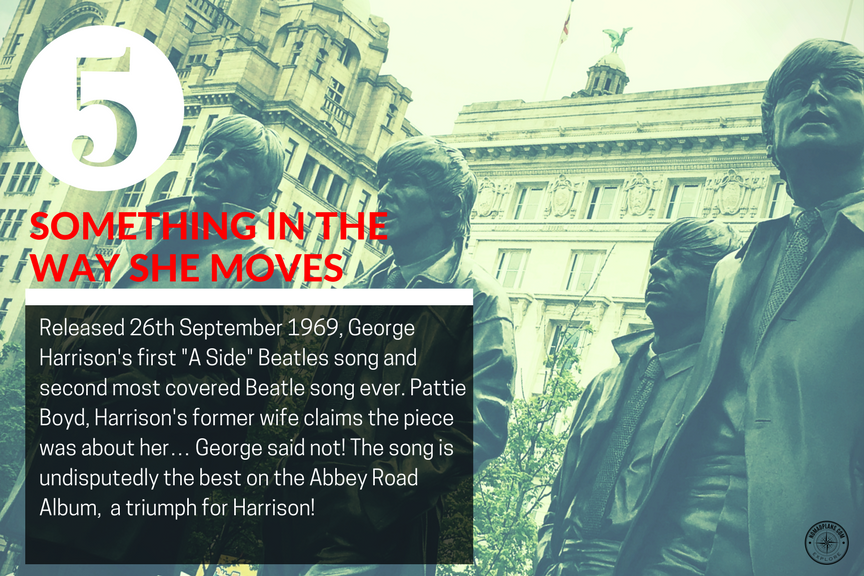 The Beatles, as I'm sure you know, were born in Liverpool. Liverpool is a fantastic city in the North of England and, as a matter of fact, is our hometown! If you are interested in finding out about things to do in this vibrant city, check out our Top things to do in Liverpool. 
All in all, if you are a Beatles fan, Liverpool is definitely THE place to visit. You could plan to see the Beatles Museum, at the Albert Dock. Additionally, go to the Cavern Club, where it all began. Are you the ultimate fan? If so, a Beatles Walking tour may be for you. Do you want to have your photograph taken with the fab four… and see The Yellow Submarine? Ultimately, you can do it all in Liverpool and much more besides!
In conclusion, The Beatles are a huge part of Liverpool's history and culture. Especially relevant, is that they are still idolised today. Did you know that the Beatles still generate over 80 million pounds a year in tourism for Liverpool? All in all, their Liverpool connections will always be applauded and celebrated. The Beatles put Liverpool on the music scene map… in the past and the present.
Pin it!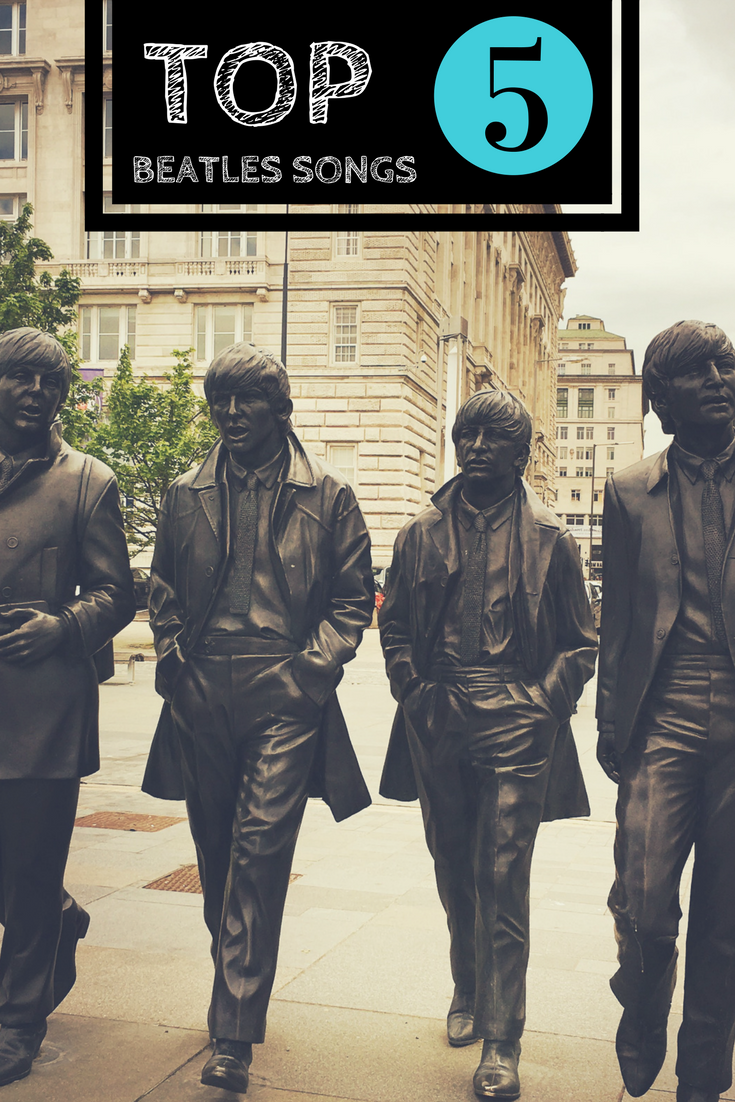 Thank you for taking the time to look at our TOP 5 Beatles Songs. If you are interested in the different types of posts we write TAKE A LOOK AROUND our site.

SaveSave
SaveSave
SaveSave
SaveSave
SaveSave
SaveSave