Rio de Janeiro, bed and no breakfast
Standing in our Rio de Janeiro bed and breakfast, we stopped and stared in horror… transfixed! Neon pink liquid crept across the freshly laundered, whiter than white linen. This was courtesy of a naughty can of fluorescent grape flavoured tango. The can had sat perfectly upright in the side of my rucksack. It was now horizontal, in the bag I had left strewn across the bed. What should we do?
We had just been allocated the "daughters room", due to a mix-up.  We had sat, for an hour in the tiny living room. Us, two overly friendly dogs, a none communicative maid and copious amounts of luggage. Seemingly, the luggage belonged to some previous guests. Apparently, they had forgotten to check out and had had their bags packed for them. Clearly, this had been an impossible task and the "packer" had given up. Consequently, the leftover items were abandoned, balanced precariously and unashamedly on their cases.
It was the poor maid who had just changed "our" bed. This was as a result of frantic chatter with the "owner." She was conveniently "out" and oblivious to the shenanigans in her guest house.
We need not have been concerned. This was an extremely laid back establishment, which we realised the following morning.
Razors and pumice stones
The "shared bathroom," was in fact for us, another couple and the owners. The owners had thoughtfully left their razors, pumice stone and other useful accoutrements hanging in the shower cubicle. It was a small cubicle, I noted, as I bashed my elbows on the glass whilst washing my hair. I tried not to look at the razors… or damp sponges.
Silk and y-fronts
At 10 am, we were greeted, enthusiastically, by a gent. He was carrying his wash bag and sported a pair of navy blue y-fronts with contrasting trim. Later, our French host bid us good morning. She donned a small, silk dressing gown which left nothing to the imagination. She decadently kissed us on both cheeks and offered us a glass of prosecco. Dare we inquire about the whereabouts of our breakfast? Maybe not… We might have got more than we bargained for!
In future, we shall pay more attention to reviews. If guests claim they felt like "part of the family" maybe it's not for us. If an establishment is described as a "home from home" perhaps we will avoid it. I like "friendly dogs" but not on my knees or those with a penchant for "investigating" our stuff.
We are British!
British, we are, after all, and uphold a certain degree of modesty! We like to arrive at a place and our room to be ready. Not that we could object to the "daughter" arriving, whilst we were in bed, to collect some essentials… Furthermore, I prefer to meet bed and breakfast proprietors, fully clothed. Additionally, useful as a shared razor might be, we always bring our own. Oh and incidentally, a glass of prosecco is perfect! Although we prefer it as an addition to our breakfast, with a splash of orange juice!
So, would we stay in a Rio de Janeiro bed and breakfast again? Probably…
Pin it!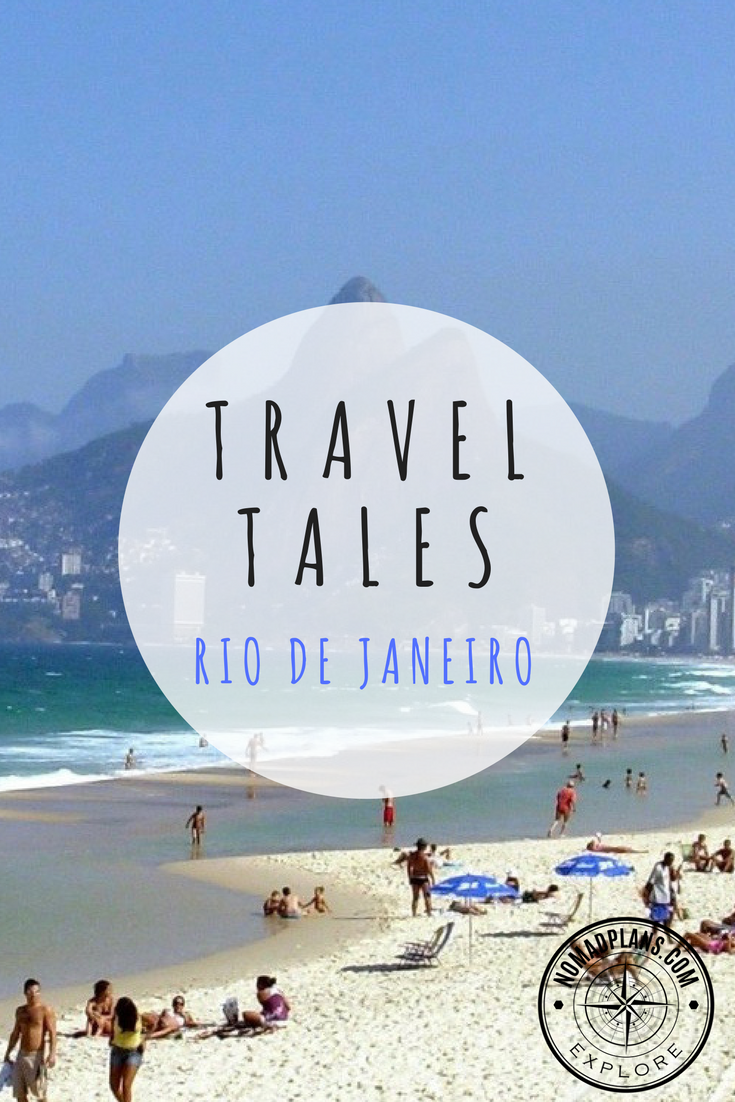 If you are heading to Rio check out our Things to do in Rio guide.  We used the Lonely Planet Brazil (Travel Guide)
 to help plan our trip.
In addition, if you are interested in the different types of posts we write, TAKE A LOOK AROUND our site.

SaveSave
SaveSave
SaveSave
SaveSave