Getting to Stonehenge from Bath
Stonehenge, a UNESCO World Heritage Site, majestic, magnificent and shrouded in mystery. Why and how were these ancient stones dragged to their resting place on Salisbury Plain? What was their purpose? What is their story? If only stones could talk! Visitors can only speculate the answers to these long since asked questions. Will you discover the secrets of this spectacular site?
If you are staying in Bath, why not take the opportunity to upgrade your trip to include a visit to this English Heritage World Class Site. See the stones, listen to an excellent audio commentary, relax and enjoy the opportunity to ponder, wonder and explore. When it comes to getting to Stonehenge from Bath, there are a couple of options. After much research, around buses/trains cost and timings, we chose Scarper Tours a small company who tick all our boxes.
We found Scarper Tours to be…
Cost-effective
Getting to Stonehenge from Bath, via public transport is expensive. Firstly you have to get yourself to Salisbury via bus or train. Then from Salisbury, you can take a hop on hop off bus or a taxi (prices vary) Scarper Tours charge £50 for transport and Entrance fee.  Just be aware if you are an English Heritage or National Trust member, you can access Stonehenge free of charge as part of your membership. However, if you don't have membership, getting to Stonehenge from Bath using Scarper tours, is definitely cheaper and less hassle than public transport!
Time Efficient
Maximise your time at Stonehenge by minimising travel time. With a speedy journey time of 1 hour, Scarper Tours make getting to Stonehenge from Bath quick and easy. With a full 2 hours to explore the site, we found our 4-hour round trip the perfect way to upgrade our time in Bath. Compare this to up to 3 hours on a public bus (just to get to Salisbury) and it's clear why Scarper Tours score highly on time efficiency!
Punctual
Scarper Tours 4-hour tour from Bath to Stonehenge departs daily (except 1st Jan, 24/25th Dec and 21st June) from The Abbey Hotel, central Bath. Check out Scarper Tours for times. We liked the central departure point and that time was not spent picking up guests from different hotels!
Great Booking Process
Straightforward booking process, fast response time and great communication!
Convenient
One mode of non stop transport means getting to Stonehenge from Bath with Scarper Tours couldn't be easier. We liked that our friendly driver, Chris, organised our tickets and audio guide. He explained how to use the guide and gave clear instructions for the afternoon. It was good that he offered alternative suggestions for the group members, people always appreciate different options!
Informative
From thatched cottages to pigs, chalk horses and ancient burial grounds! Getting to Stonehenge from Bath with Scarper Tours was an opportunity to learn more about this beautiful part of England. We found it was just the right amount of information combined with time to appreciate the rolling hills. A picture based information folder was also available to look at.
Safe and Comfortable
Scarper Tours use a modern minibus to ensure getting from Bath to Stonehenge is safe (seatbelts must be worn) and comfortable. A spotlessly clean bus, with big windows, heating (we definitely needed it in January) and air-conditioning. Some of the other guests had indulged in a spot of shopping before embarking on the tour. I thought it was great they were able to leave all of their purchases, safely on the bus, rather than having to cart them around Stonehenge! I felt safe on our tour, Chris was a competent driver and was keen to ensure we had a positive experience.
So, if you are staying in Bath and contemplating a visit to Stonehenge, we highly recommend Scarper Tours. Scarper Tours provide a cost-effective, time-efficient, safe and friendly service enabling you to fully maximise your time at Stonehenge, an awe-inspiring site of mystery and wonder.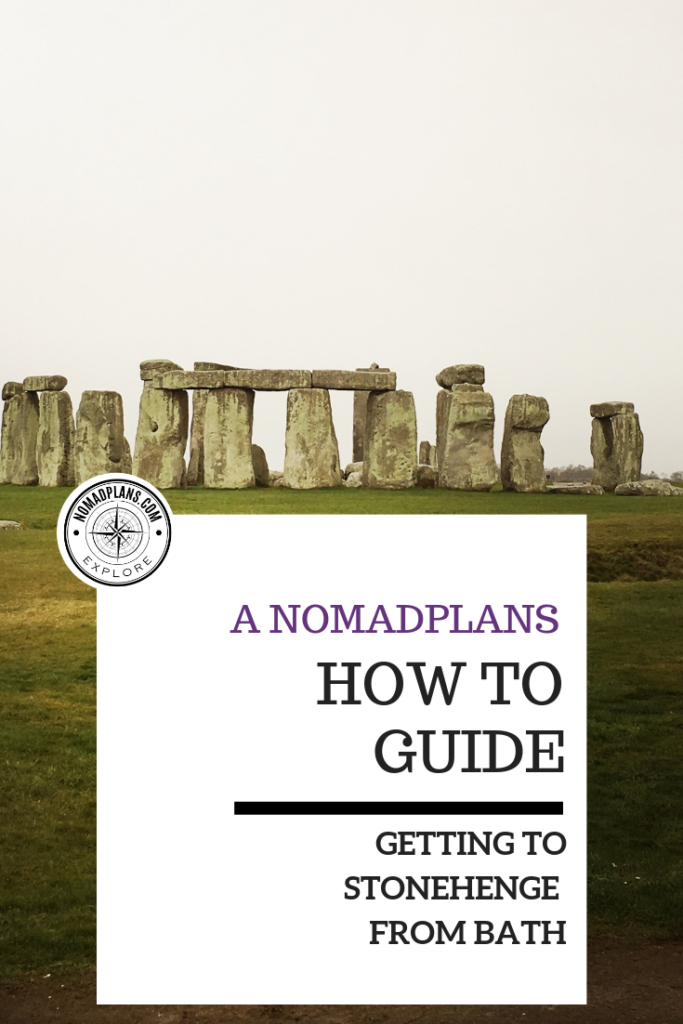 We were guests of Scarper Tours, but as always the opinions are our own.