Kerry and I love food tours so we always make a point of booking a tour to start our holiday. Food tours offer a fantastic opportunity to sample the local delights in places you may not stumble across by yourself. In addition, they serve as a good introduction to the area and an opportunity to orientate yourself. Well Kerry that is as I'm lacking in any sense of direction.. and as a bonus, you get to discover where to find all the best places to eat! So for us, a Paphos food tour was a must.
Cyprus Taste Tours offer an excellent food tour in Paphos which definitely ticks all the boxes. Tours run throughout the year, starting just outside the Municipal Market in Paphos old town, a 2-minute walk from the main bus stop. It lasted 2 hr 30 mins and was priced fairly, we thought, for the experience.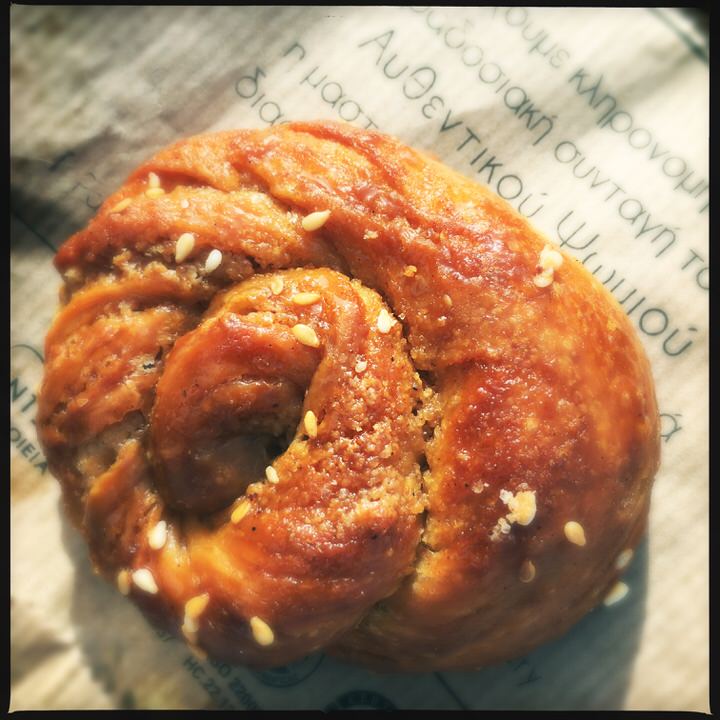 From Tahini pie to legumes and fasolakia, sheftalia, carob and cake… all was freshly cooked and delicious and most importantly, being eaten by the locals, so you know you're getting the best!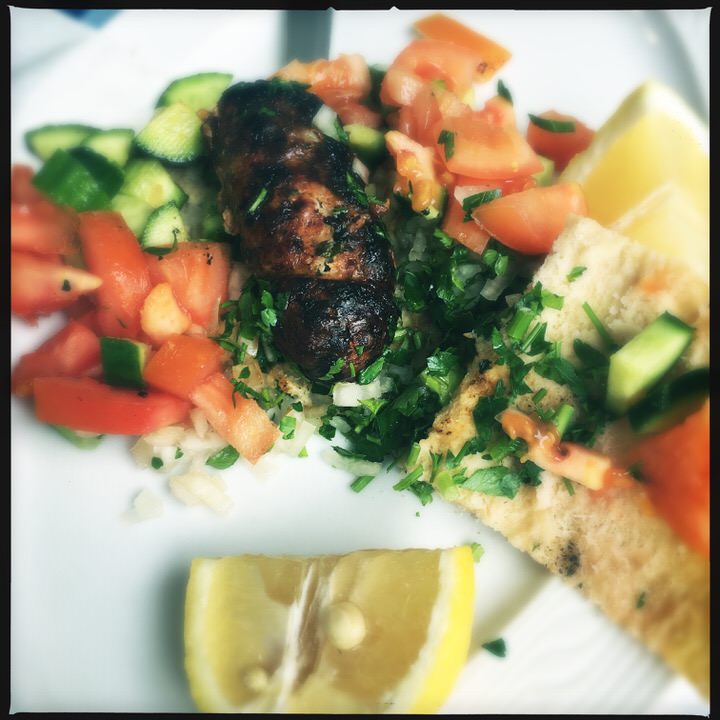 What to expect
A well-led, professional tour from an experienced local guide with much knowledge about Cypriot history.
The opportunity to sample a selection of local dishes at a variety of eateries specialising in different cuisines.
A chance to learn about Cypriot food culture with a group of like-minded travellers.
Good to know
You will WALK, comfortable shoes are essential. EAT (a lot… so maybe skip breakfast) and LEARN, no need to remember everything as an excellent food glossary is provided alongside a list of places visited on the tour, further suggestions for lunch/dinner.
Why choose Cyprus Taste Tours?
Are you looking for…
A fast-paced, immersive tour that offers the perfect blend of culinary delights and local insight?
The opportunity to learn about the benefits of carob, the black gold of Cyprus?
The chance to experience eateries "off the beaten track" and to eat like a local?
If so then Cyprus Taste Tours is a great option.
We really enjoyed our Paphos food tour, the time flew by and we finished feeling full, knowledgable and with a hunger to sample more Cypriot foods (at a later date…) We particularly liked that our guide was keen to capture memories of the tour and personalise our experience with things we are interested in. She explained how Paphos had benefited from gaining Capital of Culture in 2017, (we were impressed by the street art) and pointed out many places of significance and importance. Our guide was proud of her town and was keen to give us the opportunity to sample the best bits – including an orange cake to die for…
Thanks to Cyprus Taste Tours for hosting us during our recent visit to Paphos, as always all opinions are our own.
PIN IT!