Best Taco Tour in Mexico City
Mexico City, an exciting and intoxicating mishmash of cultures, traditions and influences. A culinary melting pot, within which a proud heritage is preserved, served and celebrated. As you wander through the historic area, prepare for sensory overload! Stunning architecture, beating drums, hypnotic dance, colour, heat, vibrancy and delicious aromas battle for your attention. Mexico City has a unique pulse, it screams embrace life and grabs it with both hands! What better way to tantalise your taste buds than with a taco? Tacos, a Mexican staple is eaten every day by everyone. We were keen to sample tacos galore and wanted to try the creme de la creme. The options are endless, so to ensure we had an authentic experience we joined the best taco tour in Mexico City, with a Tasty Bites Food Tour.
Mexico City is the best place in Mexico to eat tacos, it is here you can sample tacos from all over the country. Without a doubt, Tasty Bites offers the best taco tour in Mexico City. A unique opportunity to savour the delights of this humble cuisine. From hole in the wall establishments to sit down venues, a fabulous tour on which you visit the best places, frequented by the locals! Our guide, Rob was brilliant. Professional, friendly and highly knowledgeable, not only about all things taco but about Mexico's history, cultures and traditions.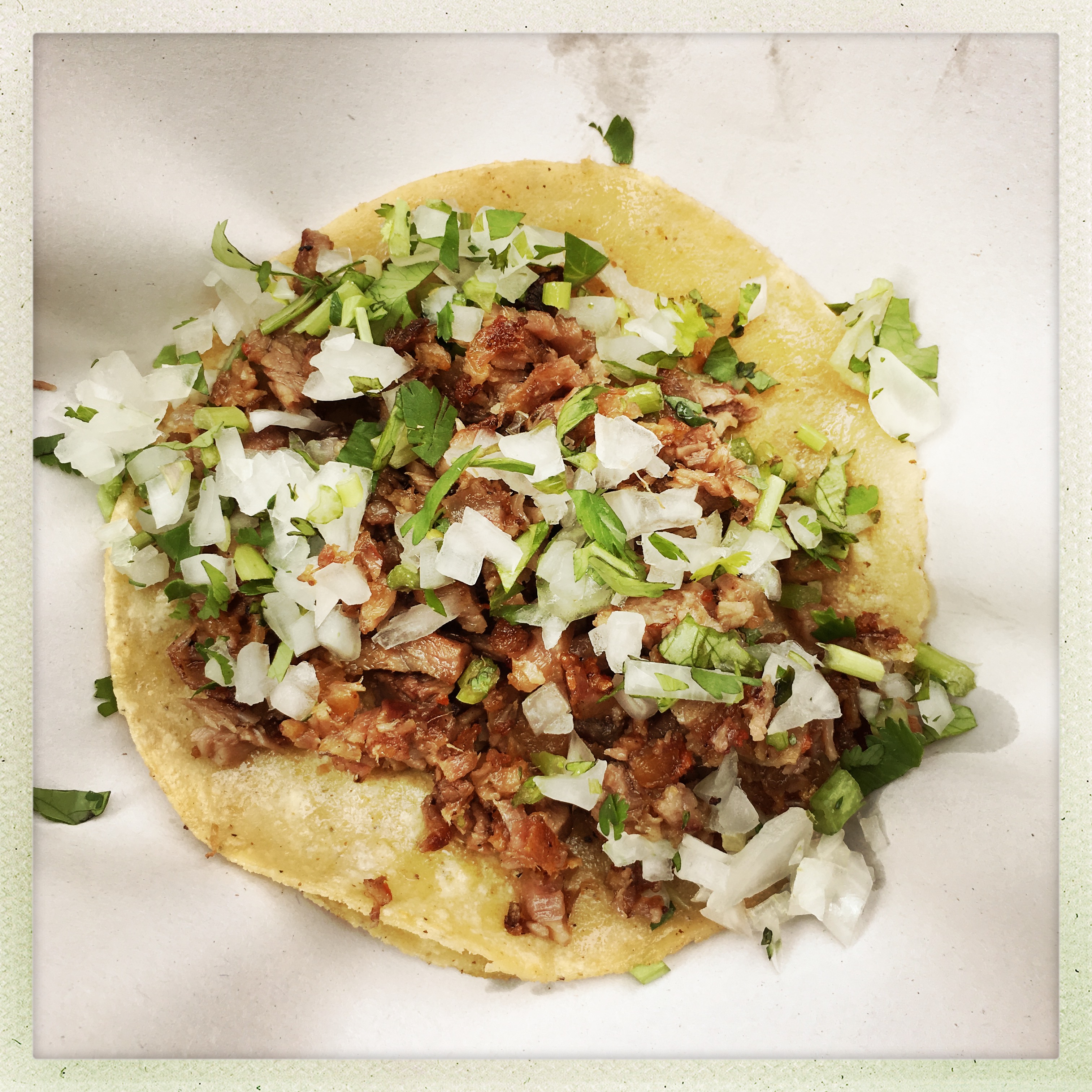 Centro Histórico
We felt really safe strolling through "Centro Historico" with Rob. He was keen to provide us with an authentic taco tasting experience at a leisurely pace. All the tacos we tried were delicious, I particularly enjoyed the taco de carnitas, featuring beyond succulent pork.
Kerry loved the Taco El Pastor, a Lebanese inspired delight. Traditionally made from lamb, but more commonly now using pork in a house marinade.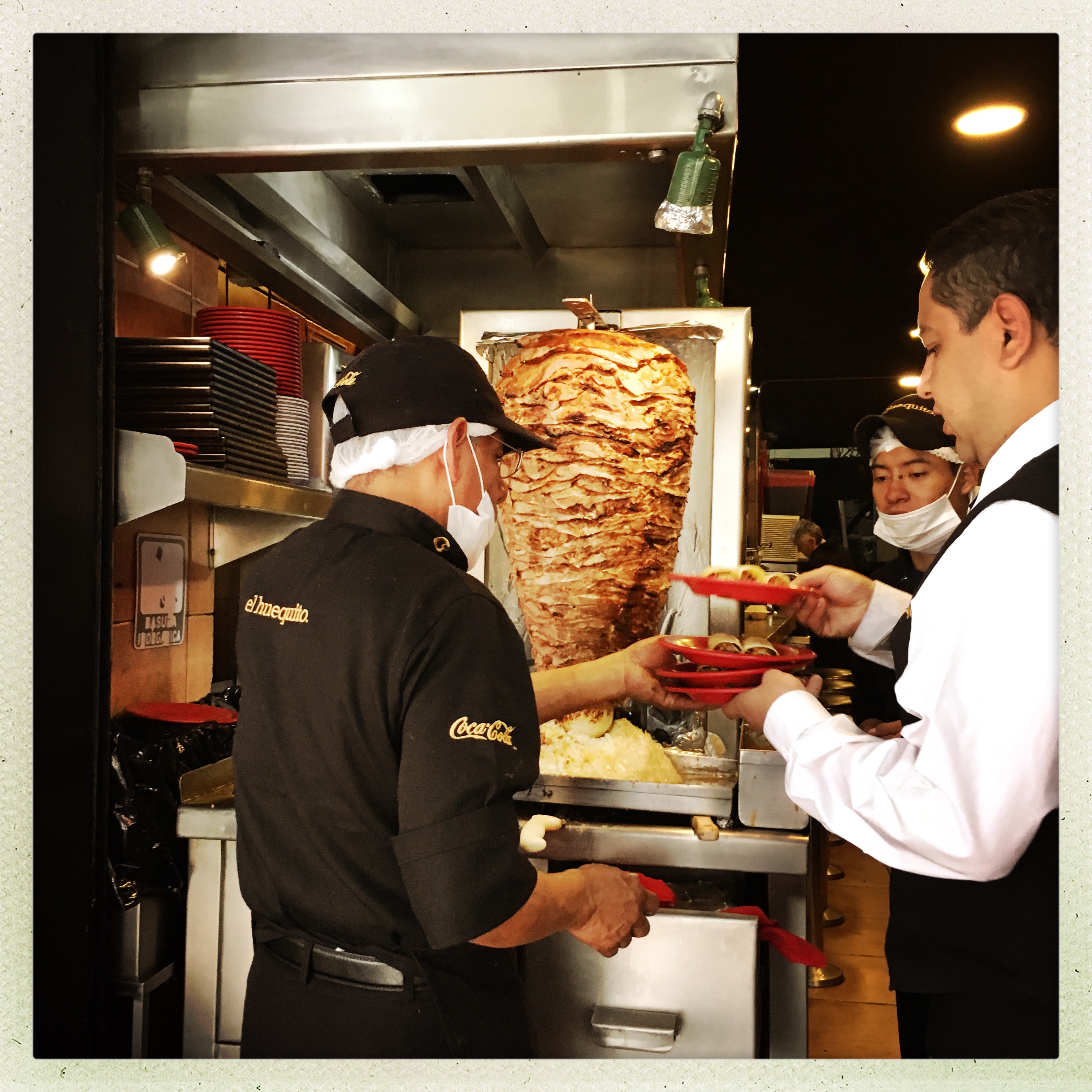 The personal touch
I really enjoyed our tailor-made, personal experience. The options were varied and kept open, the adventurous can choose brain, ear and nose of the pig, whilst I stuck to more traditional cuts. Feel like a beer, soda or traditional horchata? Take your pick, all are included in the tour. This is what makes Tasty Bites the best taco tour in Mexico City, I felt confident in Robs ability to guide me through the different options and loved his recommendations.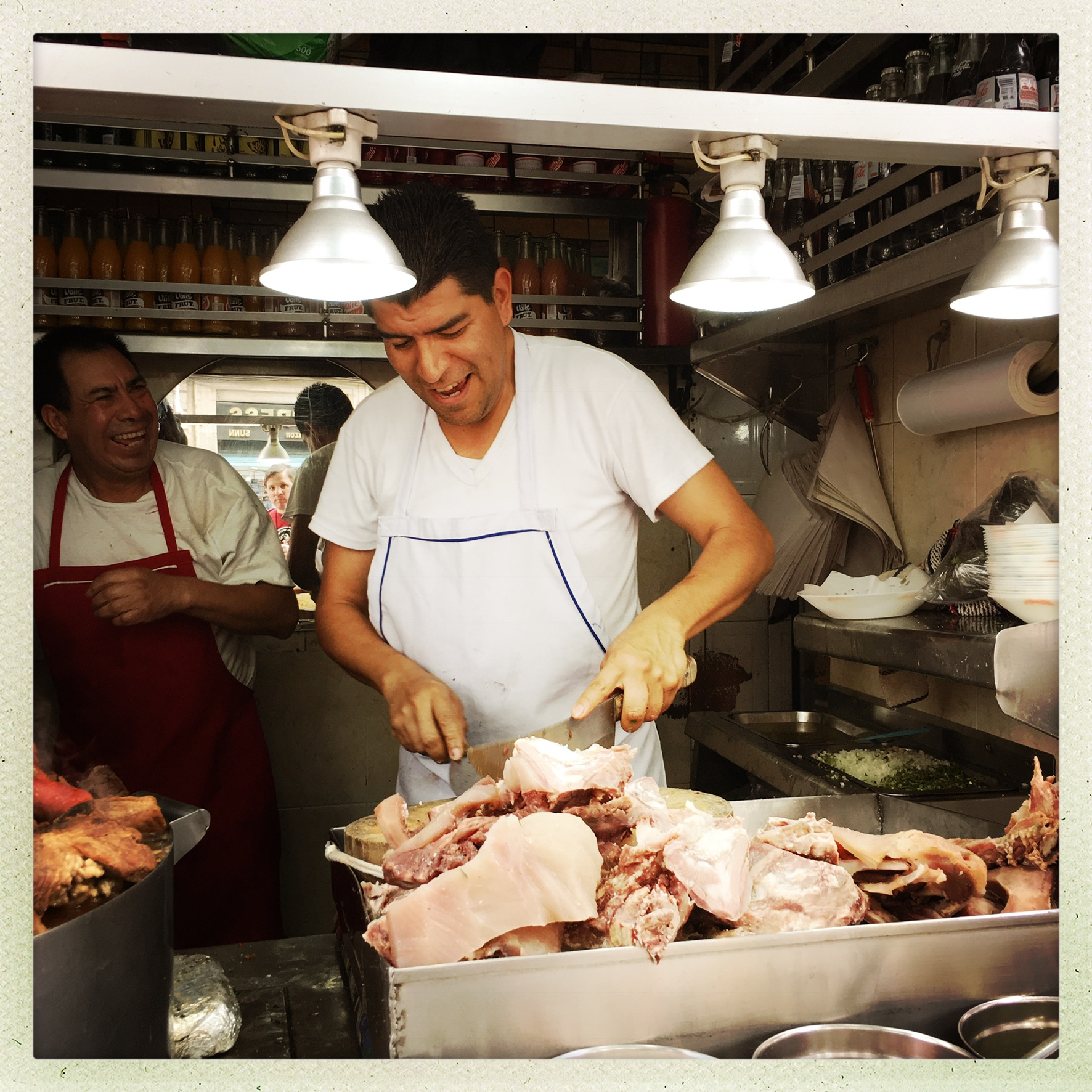 This tour is definitely, but not exclusively about the tacos! It was great walking around town with someone so passionate and knowledgeable about the city. As newbies to town, it was fantastic to hear so much about the history and be shown some great sights which were off our radar! The Post Office is phenomenal and a place we would not have stumbled across ourselves.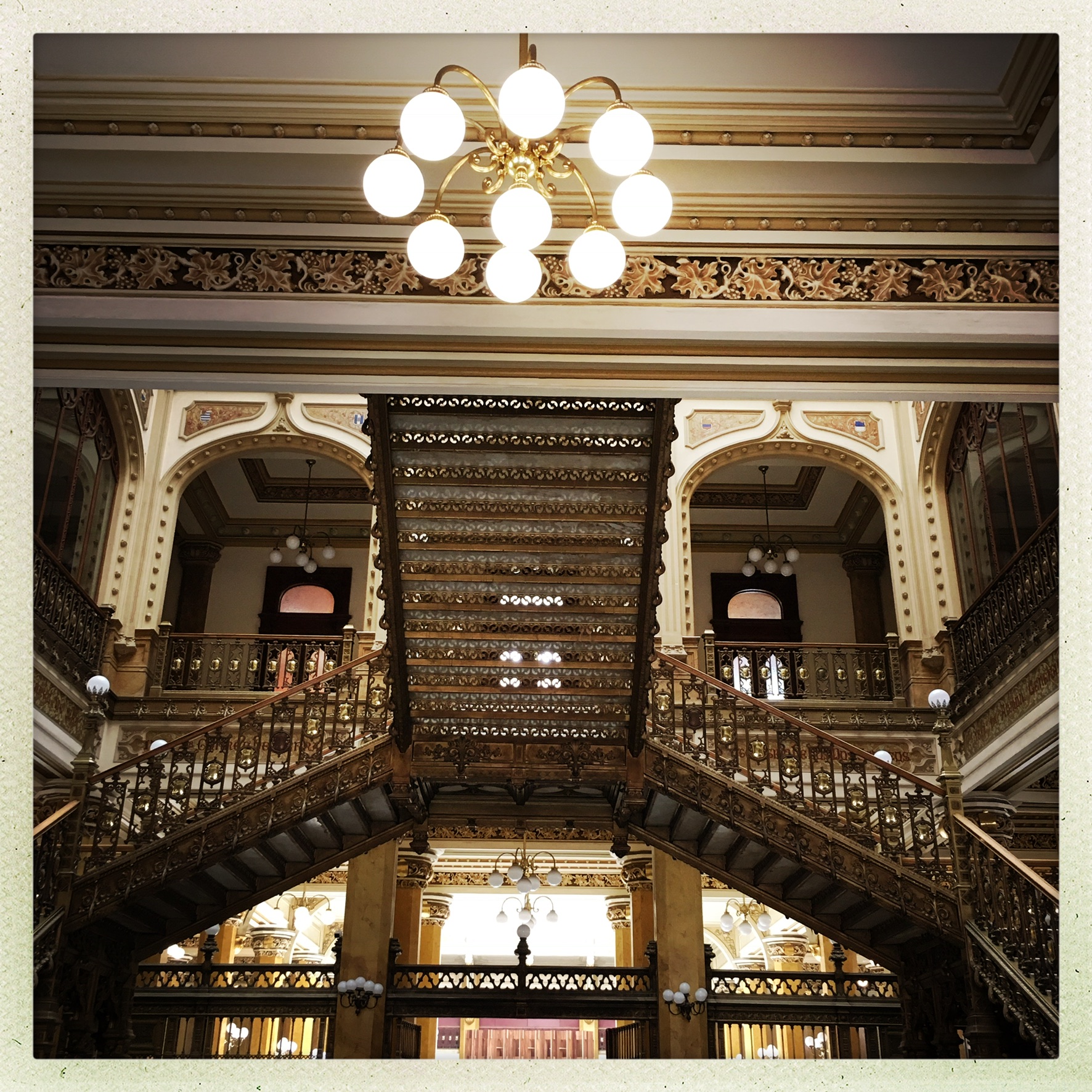 Tequila and Tacos
The tour, which was a definite highlight of our trip to Mexico City, finished in La Opera, the most historic cantina in the city. This was a real treat, a glimpse into bygone times, a place positively oozing with charm and a chance to drink tequila – the good stuff!
At the end of our tour, Rob took time to make some suggestions as to how we could spend our time in the city. He even emailed a list of places that specialise in craft beer, for which Kerry has an obsession with! Rob is a wonderful guide and passionate about sharing his impressive knowledge and experience with visitors to this great city. If you are looking for a genuine, authentic taco eating experience and more, we highly recommend Tasty Bites in our opinion the best taco tour in Mexico City!
Kerry and I have taken many food tours around the world. Tasty Bites taco tour is unique in that you have a wealth of choice regarding what to try within the tour. This is great for people like me, who worry about something being too spicy or hot! For those of you who like to turn up the heat, go for it. There is something for everyone and all tastes are catered for. This is not a tour that will appeal to vegans or vegetarians. Although I know Rob has a great tour of the Condesa neighbourhood that would suit! To conclude if you want to try tacos, lots of them but more than that, want to hear the stories, traditions and origins that accompany them, this tour is for you. We had a wonderful time with Rob on this the best taco tour in Mexico City!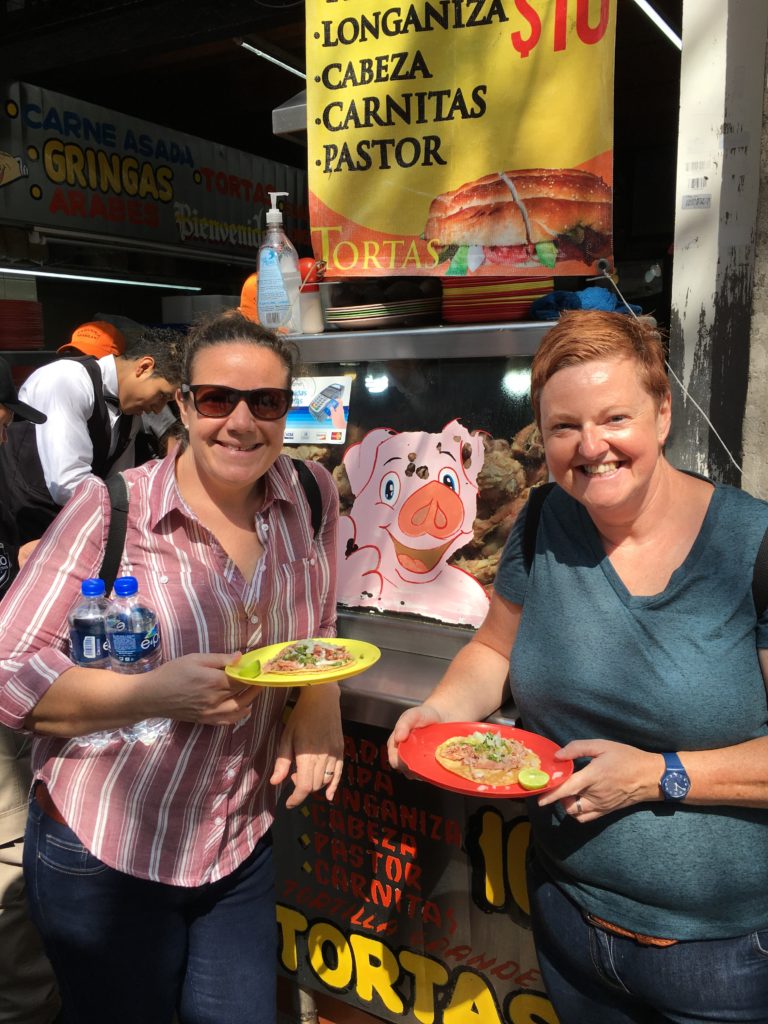 We would like to thank Tasty Bites for hosting us. It was a fantastic experience and a wonderful opportunity to yes, eat tacos but to see, do and learn in a fascinating city with an outstanding guide.
PIN IT!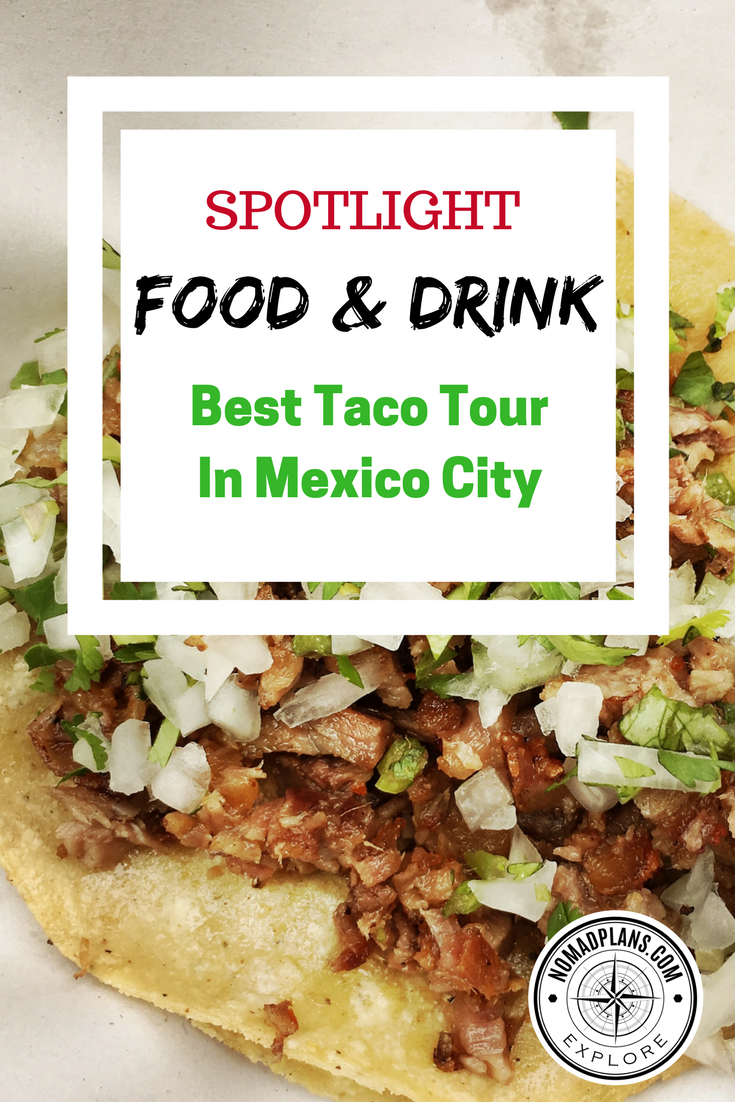 Thanks for reading, if you are interested in the different types of posts we write, TAKE A LOOK AROUND our site.
If you are heading to San Cristobal, check out our guide to getting to San Juan Chamula.