Don't miss "Educating Rita," a story about one woman's journey to "know everything…"
Rita feels there is more to life than cutting hair and living up to everyone else's expectations. She wants to change, is getting herself an education the answer? 
Directed by Sarah Punshon, Willy Russell's "Educating Rita" starring Lauryn Redding and Andrew Pollard is currently playing at The Dukes Theatre, Lancaster until the 14th April.
Enter "The Round" where it's easy to imagine you're back at college. Take a seat amongst a muddle of books and papers in a brilliant "study" inspired set. Relax and enjoy an innovative 1980's soundscape. Meet Rita, brilliantly played by Lauryn Redding. She is a woman on a mission to "know everything" and feels enrolling in an open university course is the answer. Then there is Frank, played by the fabulous Andrew Pollard. He's Rita's tutor and has become somewhat disillusioned by life. His passion for writing poetry is long since abandoned and he frequently turns to drink. 
What follows is a captivating dialogue between Rita and Frank as we witness their weekly study sessions. The pair brilliantly portrays the developing relationship between student and tutor, a wonderful performance incorporating a pendulum of emotions. Rita's passion, enthusiasm and love of life is infectious as is her desire to learn, see and understand. Her perceptive quirky take on life takes Frank by surprise and he too realises he has much to learn.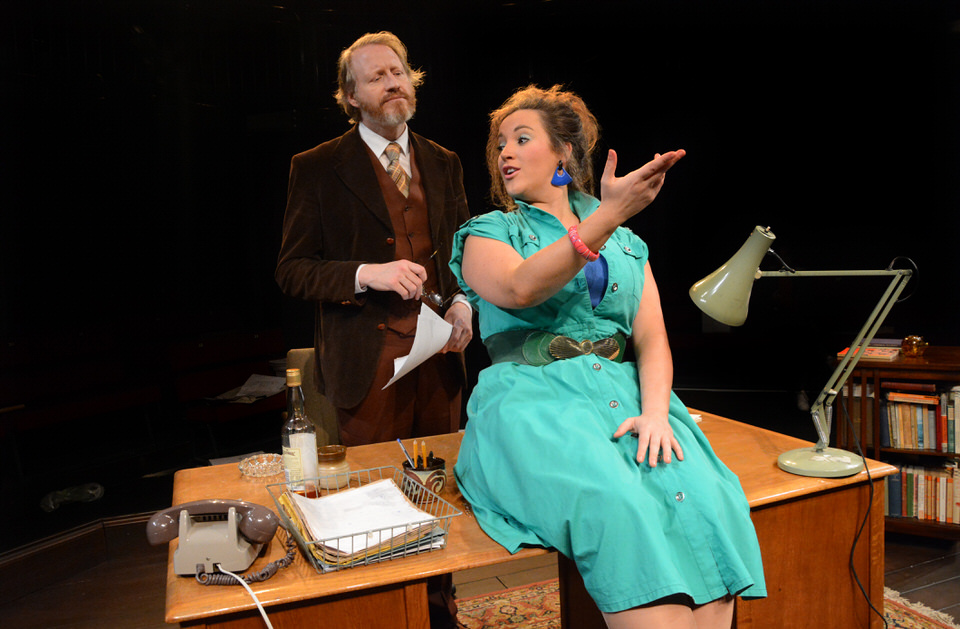 A fantastic production of Willy Russell's classic Liverpool based play.
Entertaining, humorous, poignant and inspirational. This is a story which has stood the test of time, it's as relevant today as it was when first performed in 1980.  Go and see this highly entertaining performance which challenges stereotypes, class, culture and what you think you might know about a thing or two! Don't miss it, book now!
Sensitively directed by Sarah Punshon, who "loves Rita." She shares an affinity with the character, her own mum returning to education, age 46. 
Will you feel inspired to make a change?
We too have taken a new direction, which is risky in your 40's. Like Rita, we wanted to create more opportunities to choose our own path and we are discovering lots along the way! So, do you feel that it is time to step out of your comfort zone and learn something new? Book now to join Rita and Frank on their humorous, heartfelt journey of learning and self-discovery. Will you feel inspired to make a change?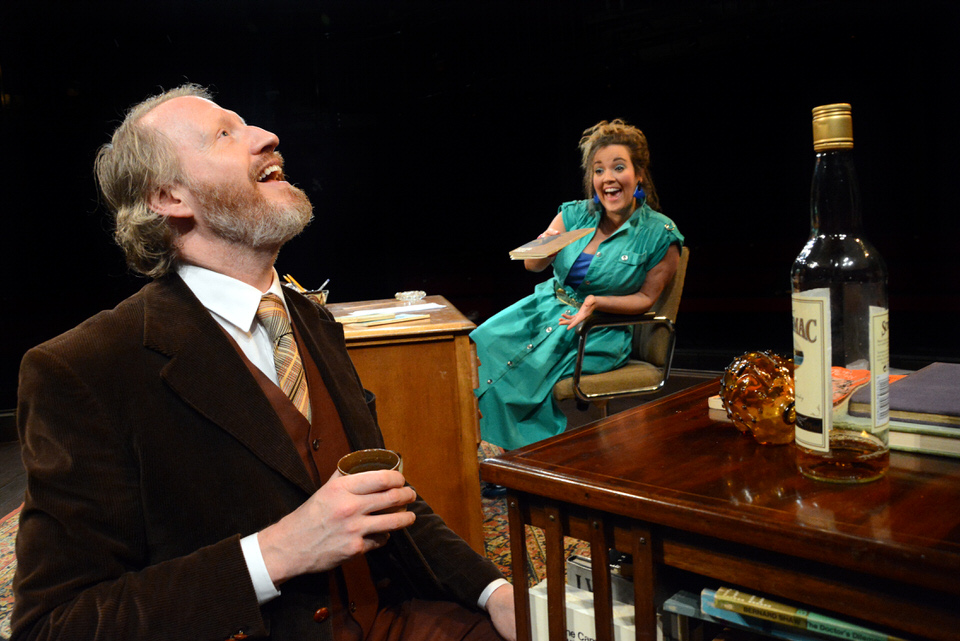 Thanks for reading, if you are interested in the different types of posts we write, TAKE A LOOK AROUND our site.