UnTour Night Eats Tour – Best food tour in Shanghai
Supercharged Shanghai, a vibrant ultra-modern city where skyscrapers soar, neon lights shine and experiencing the "authentic" can be tricky. As the traditional makes way for the new, pagodas brush with office blocks. See lines of colourful washing flap alongside seductive silks. Watch flash cars crawl alongside oven glove clad scooters… Shanghai is an eclectic mishmash of futuristic and bygone times.
Dilemmas, Dilemmas…
Delicious aromas waft on the breeze, street food vendors, cafes & restaurants are plentiful. Dilemmas, dilemmas, what to choose? Where can you eat with the locals, taste the "real deal" and learn something about Chinese cuisine? A tricky task, unless you speak the lingo. We found the answer on an UnTour Shanghai Night Eats food tasting & Walking tour. In our opinion, the best food tour in Shanghai.
This fantastic culinary tour was everything we hoped for and much more. For starters, our local guide was amazing. Highly knowledgeable, passionate about his city, friendly and fun. He certainly knew his stuff and he took every opportunity to share Chinese history, tradition and culture. It was wonderful to waltz around "the lanes." To be whisked from one venue to the next on a delicious, delectable tour that was a treat for the taste buds.
A Veritable Feast!
We hungrily devoured a veritable feast, experiencing a diverse and varied menu. Sitting alongside local people, in places we would not have tried on our own, was a definite highlight. Our guide expertly selected our dishes and we watched as the food was freshly prepared. Best of all, we learnt of its origins, about traditional cooking methods, the spices, flavours and the right way to eat it. Our guide was delighted to answer a multitude of questions, nothing was too much trouble.
I surprised myself by trying all of the dishes and won't spill the beans on one particular delicacy… In our guides capable hands we felt safe and trusted our stomachs would survive the experience.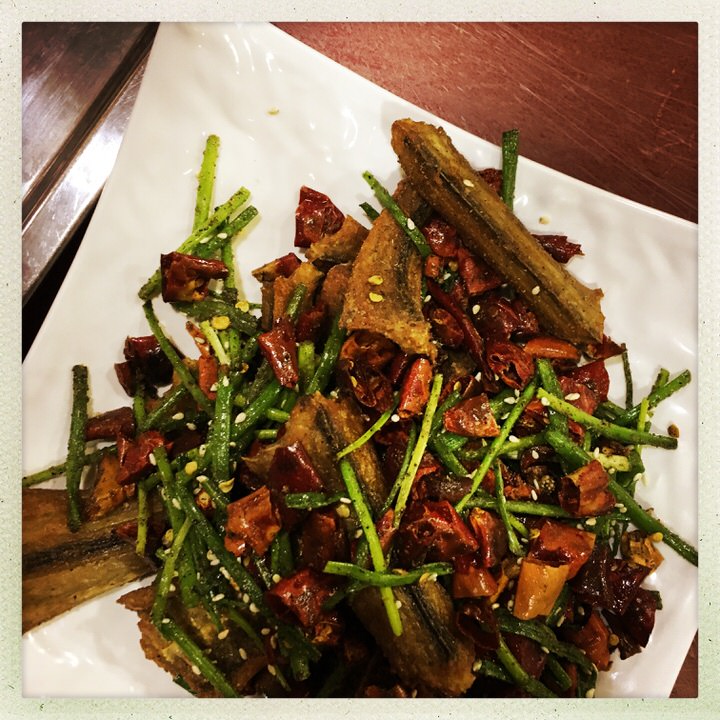 Taste all of China in Shanghai!
From scallion oil noodles to lamb kebabs and roasted garlic eggplant to taro pudding. Short, brisk walks between courses were informative, interesting and ensured we were ready for the next dish. Manhandling a crayfish and downing a black beer was all part of the fun. I particularly enjoyed a scrumptious mango with fruit and cream dessert and a locus root skewer! Whilst Kerry was in her elements in Jackie's Beer Nest. A star attraction for beer drinkers, Jackie has plenty of pumps in his "pub!" He, himself a charming bloke is more than happy to wax lyrical about brews, hops and all things craft. He even threw in a free beer mat!
Explore the "lanes"
Exploring "the lanes" was a real privilege and experience not to be missed. Shanghai is changing & developing at a rate of knots. Who knows what will have to make way for something new. UnTour's Night Eats tour is an authentic, very real opportunity to experience first hand, local life and local food. You won't find fine dining on this tour. What you will discover is the delight of a diverse range of cultures. From North to South and East to West, allow your taste buds to travel across China, all from Shanghai.
Arrive hungry, very hungry…
To conclude, don't miss UnTour Night Eats food tour, the best food tour in Shanghai! You will be in safe hands and your stomach will thank you for it. Oh and this is definitely not a "tasting" tour, fabulous food and plenty of it! Arrive with a rumbling tum!
In addition, we were extremely impressed with UnTour's booking arrangements. The start location is easy to find, a map and public transport details were provided. Also, at the end of the tour, our guide waited with us and flagged down a taxi. He spoke to the cab driver and explained where our hotel was located.  Before leaving, he ensured all his group were happily on their way.
Just do it!
All in all, a fabulous experience and one of the best things we did in Shanghai. We would highly recommend UnTour Night Eats Food tasting & Walking tour. For us the best food tour in Shanghai! If you enjoy trying something new, are open to embracing local Chinese life, food and culture then UnTour is for you! Not a night owl? No worries, UnTour also offers a Street Eats Breakfast tour, (Wed, Sat & Sun.)  Check out UnTours comprehensive website for all the details.
PIN IT!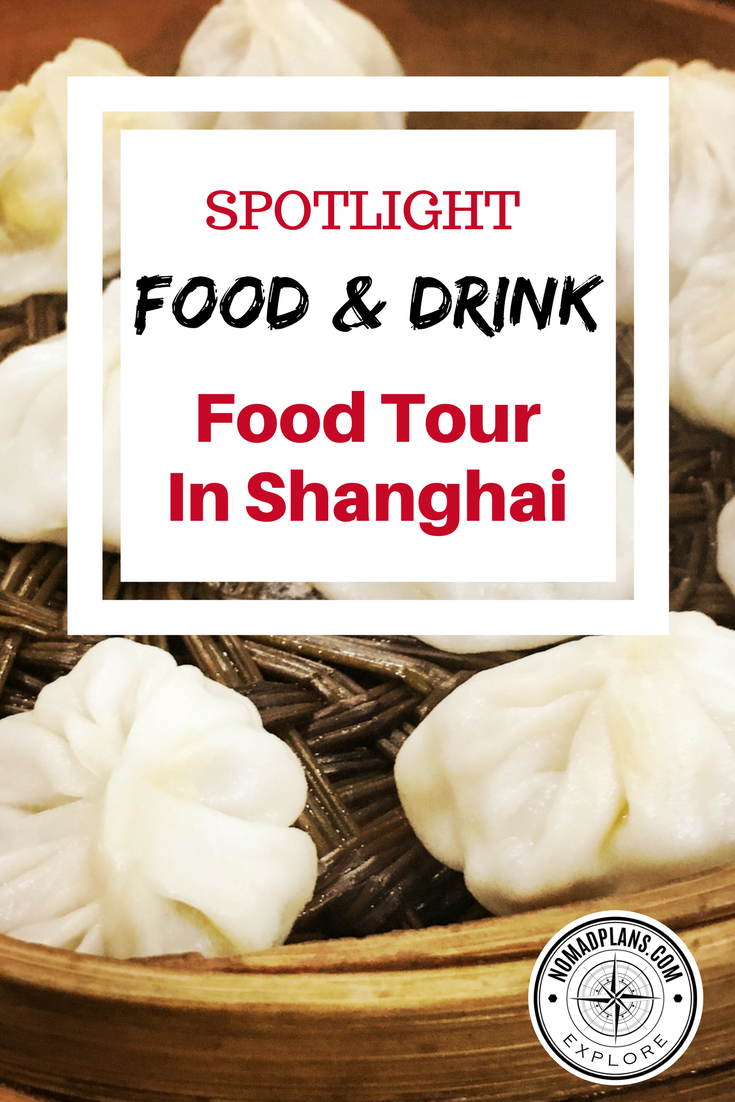 We hope you have enjoyed reading about our evening, on UnTour Night Eats Tour,  the best food tour in Shanghai. If you are interested in the different types of posts we write TAKEALOOKAROUND our site.
Creating memories…
We would like to thank UnTour for hosting us. A fantastic experience and a lovely memory of a special evening in Shanghai.
We used Lonely Planet Shanghai (Travel Guide)
 to help plan our trip.

SaveSave
SaveSave
SaveSave
SaveSave