Food glorious food!
Kerry and I just love food tours! So, when we travel we always prioritise making time to investigate the different types of food tours available. During our travels we've taken a beer stocked tuk-tuk tour around Beijing, a taco tour in Mexico City and sampled snake in Shanghai.
Whilst visiting Malta and Gozo, in our search for a food tour in Malta with a difference, we came across Merill Eco Tours. We were immediately attracted to their rural food tour and company philosophy which aims to empower farmers and artisans. 
This is the first time I have experienced a food tour during which we had the opportunity to meet directly with the local farmers at their olive groves/farms. It was an absolute privilege and a pleasure to sit, chat and eat with Maltese families who have, for generations farmed the land and continue to do things in a traditional way. This food tour is special, unique and one which I'm sure the whole group will fondly remember.
What to expect
During this full day tour we travelled around the stunning Maltese countryside to various locations, many of which can not be visited independently. We were picked up and dropped off at our hotel and travelled throughout the day in a modern, comfortable mini-van. There were 8 people on the tour.
Our 5 scheduled stops varied in length ranging from 15 minutes to just over an hour. We moved about at a relaxed pace and it was good to be able to take our time. The tour is predominantly based around the West of the island. It was lovely to escape from the city and take in the stunning views of sea and countryside, especially around Dingli Cliffs, 250m above sea level.
The food…completely delicious, beyond fresh, local, natural and plenty of it!
Gbejniet
I have never been particularly keen on trying different cheeses, particularly were sheep or goats are concerned. But, I have to say, the "Gbejniet" (sheep's milk cheese) was absolutely gorgeous, freshly made and accompanied with a homemade pomegranate jam preserve. Grace, the lady who had produced the sheep cheese told us she had been making it since she was 8 years old… it was lovely to see how delighted she looked as she was complimented profusely by the entire group, some of which had looked as sceptical as me before they had given it a try!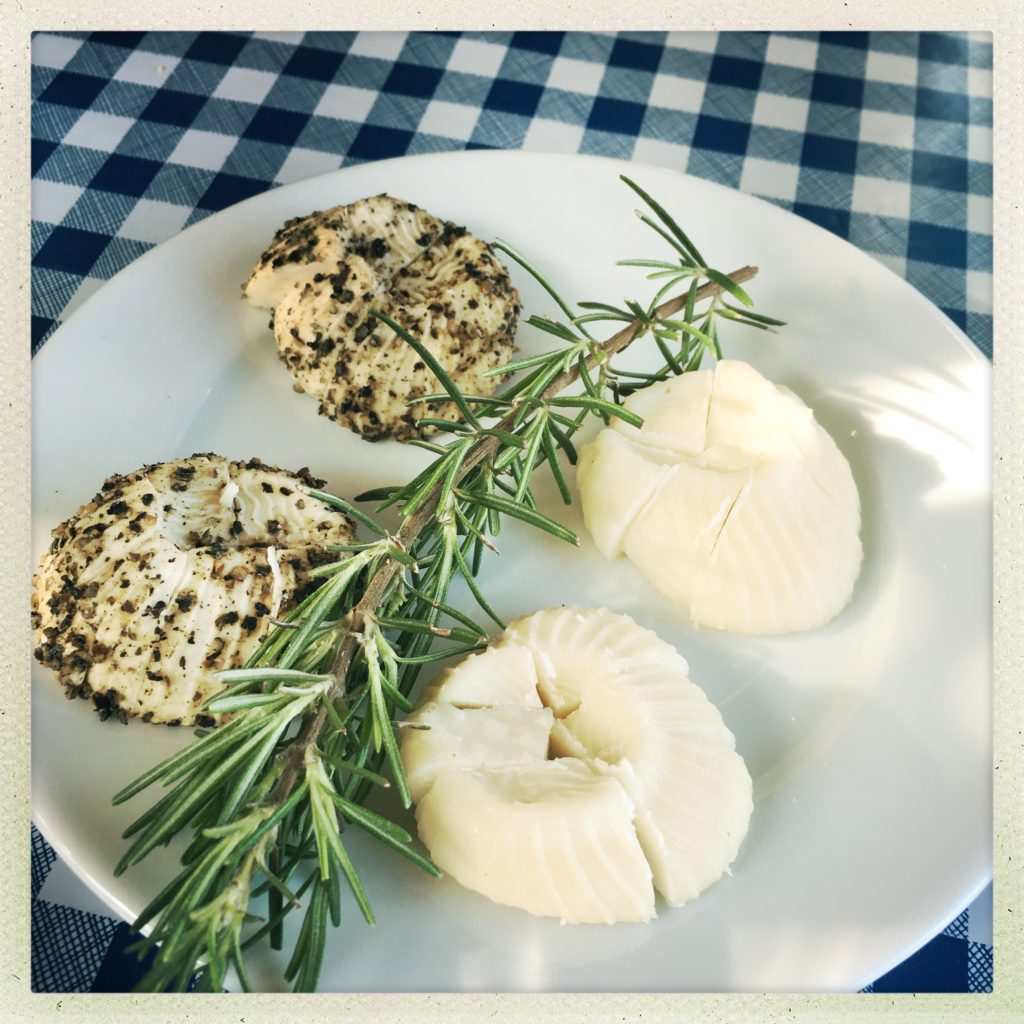 Meet the makers!
The farmers… complete characters! Take Mark, our vineyard owner and producer of organic, gluten-free wines. From his crops to his cellar to his table, where we shared several glasses of wine and delicious nibbles, he was happy to share his time, his story, his journey and hospitality.
Then there was  Mario, Grace's other half. A quiet, charming gent whose genuine love of his animals, particularly his favourite goat, shone from his eyes. He welcomed us into his stables with open arms, where we learnt about the milking process and met with his sheep and goats.
On to Bella and Charlie, producers of olive oil who were lovely hosts and seated us on their wonderful terrace with breathtaking panoramic views. It was my first time at an olive oil tasting session – I definitely preferred it accompanied with freshly baked sourdough bread. We picked up our bread from a baker in Rabat, who bakes bread in the traditional way using a massive one-hundred-year-old oven. Bella's rainbow coloured platters were delicious… Kerry said the loveliest olives she had ever tasted and everyone swooned over her kunserva! (A Maltese tomato paste)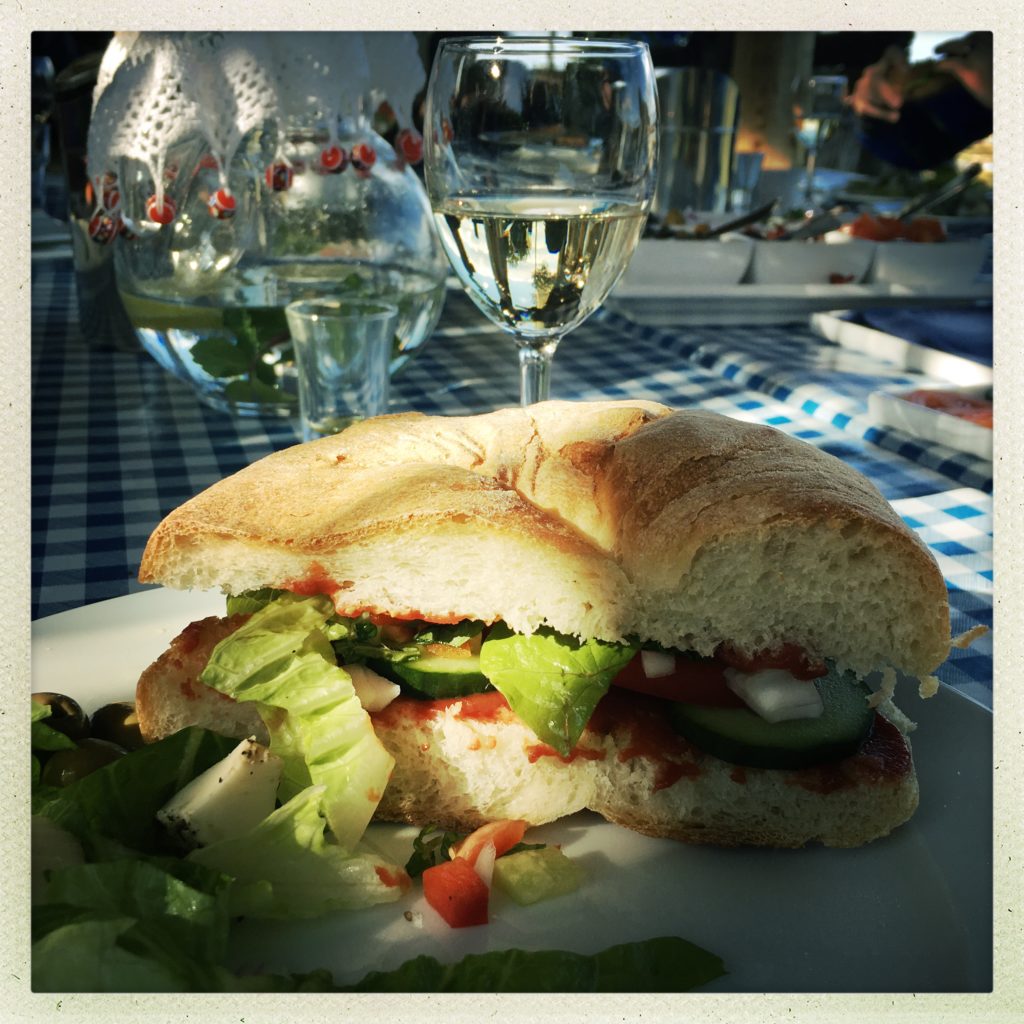 Our tour guide Christian…
Christian is a great guide, passionate, enthusiastic and was keen to ensure all his guests experienced an authentic, local food tour in Malta, with a difference. What struck Kerry and I was the special relationship Christian has built with all of the farmers collaborating with Merill Eco Tours. They are comfortable with each other, you can see there is a trust between them, they greet each other with genuine smiles and banter and he knows the names of their pets. Christian, not only shared lots of information at our farming stops but pointed out places of interest en route. He has extensive knowledge of his country, was particularly inclusive and took the time to learn everyone's names. This brought the group closer together and made for a positive, relaxed and friendly experience.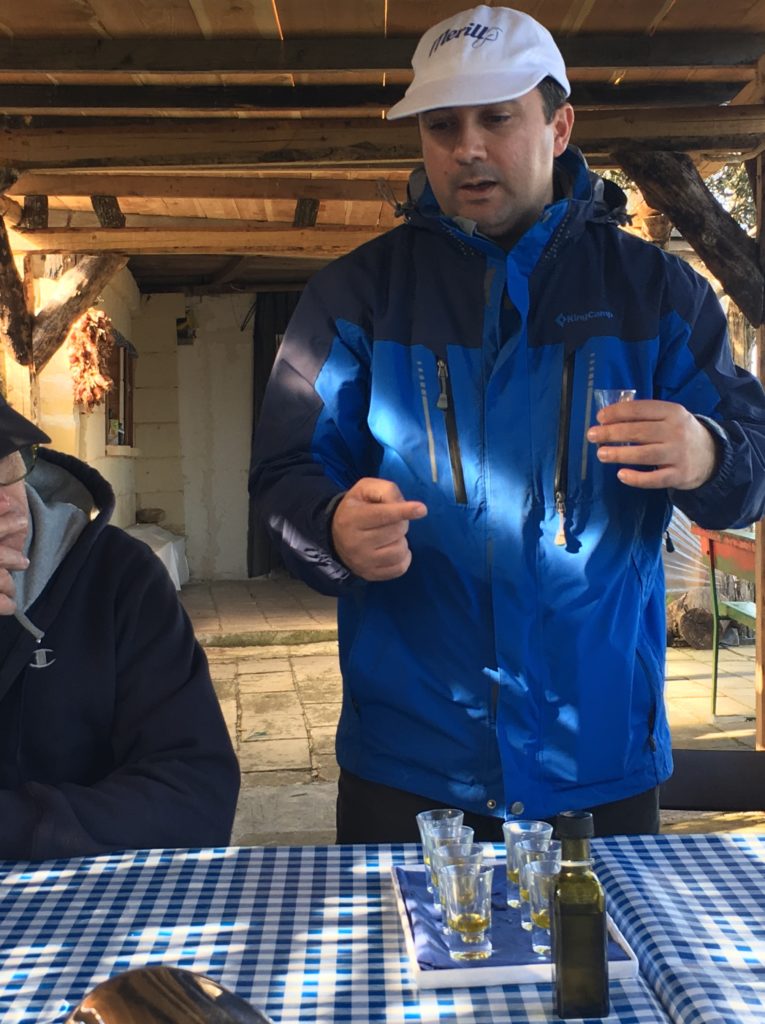 What did we learn?
Aside from learning about the growing/making processes of local foods and drinks we gained a valuable insight into the importance of promoting and supporting sustainable agriculture. We recognise the positive benefits of empowering local farmers and producers, especially those in remote locations. Through celebrating and appreciating the essential work of farmers and growers, their skills, knowledge and dedication, traditional Maltese farming will continue to flourish. Merill Eco Tours, are committed to supporting, collaborating with and empowering local farmers, breeders and artisans. You can support their venture by participating in Merill Eco Tour.
Kerry and I thoroughly enjoyed our food tour in Malta. It was totally unlike any other food tour we have experienced. Whilst it is about the food, which was delicious, it was more about the opportunity to see the land and meet the "makers" on their soil. This is a food tour in Malta that we would highly recommend to anyone interested in wanting to get off the beaten track and sample fresh Maltese food and wine in beautiful rural settings. A unique and special experience not to be missed!
For more information about Merill Eco Tours check out their website here.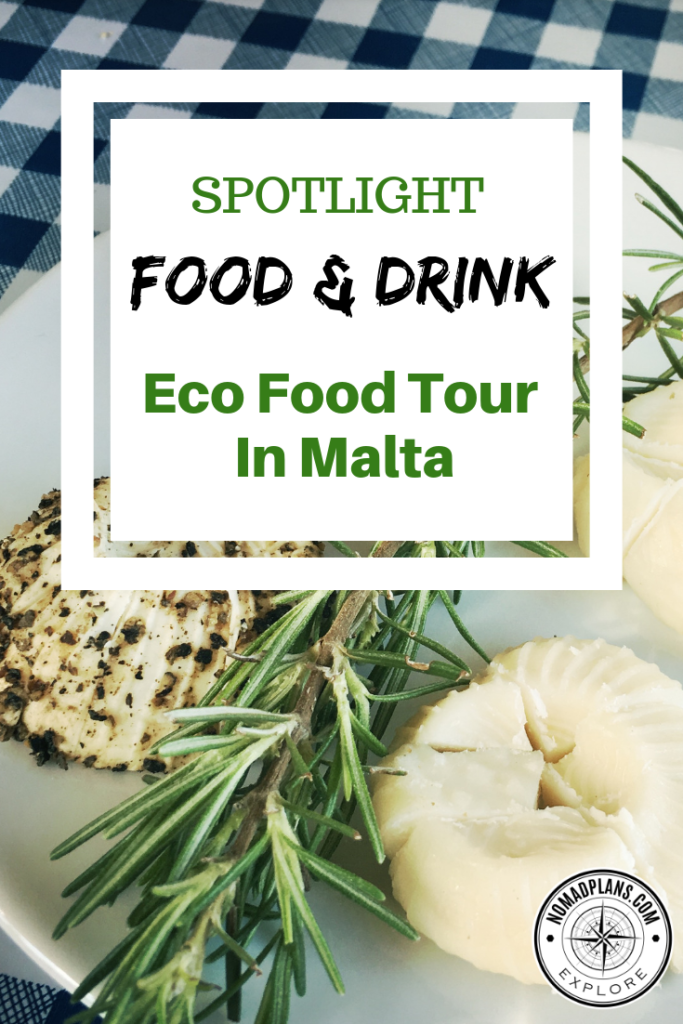 Thanks to Merrill Eco Food Tours for hosting us during our recent visit to Malta, as always all opinions are our own.