A Vietnamese Travel Tale from Nomadplans
Vietnam – a leg waxing experience…
Poor me…
As I lay spread-eagled on the table, I wondered what on earth I was letting myself in for. I queried, not for the first time in my life, whether things had been simpler before I had imposed a ban on the dreaded razor!
Cautiously, four women approached the table, seemingly to examine my exposed lower torso. Little shrieks of excitement escaped from their lips, hardly able to contain themselves as they stood, spellbound. Ultimately, did I have the whitest, hairiest and fattest pair of legs they had ever had the shock of encountering? Judging from the excitement in the air, I'd say yes…all in all it appeared so.
I, mortified, considered the best cause of action. Would listening to some music distract me from the pain and humiliation? I decided to silence my entourage of beauticians.  Flicking through my phone and putting in my headphones, I allowed Madonna to calm my nerves.
Then the task began… which I would later describe as mammoth. Furthermore, I'm sure I will go down in history as enduring the longest session of waxing ever known. Three albums in, I sat up to assess progress. Lying down again, I shut my eyes. My legs resembled those of the incredible hulk, I couldn't see any hairs or skin. Additionally, my beauticians looked worried. Their smiles didn't fool me.
As I hobbled back to the hotel, I considered the events of the afternoon.
What I learnt that day…
Banana leaves are not the best source of material for melting down and applying to hirsute skin.
Banana Leaves, being green and sticky are impossible to remove, some 3 hours later. Despite wifely assistance and soothing platitudes, that yucky stuff sticks like superglue.
Vietnamese beauticians are not discrete in their vocalisation of the enormity of a task in hand. They are unable to hide their sheer disbelief that anyone can be so damn hairy. Or that "Yes..it even grows there!"
In Vietnam, if something isn't working, alternative methods will be employed. If this means four tiny, hairless women, resorting to the use of what appeared to be, hippo-sized tweezers, to tackle the problem at hand… so be it!
All in all, this was an experience I will not forget. Furthermore, it was an experience I decided would never be repeated. So what did this result in? You've guessed it… laser hair removal!
I had already had my armpit hair and moustache sorted, permanently. So, I knew, this was definitely the solution.  My laser specialist, Tara, is fabulous. She is speedy, discrete, friendly and lovely to chat to! And best of all, there is no need to drown her out with Madonna…
Pin it!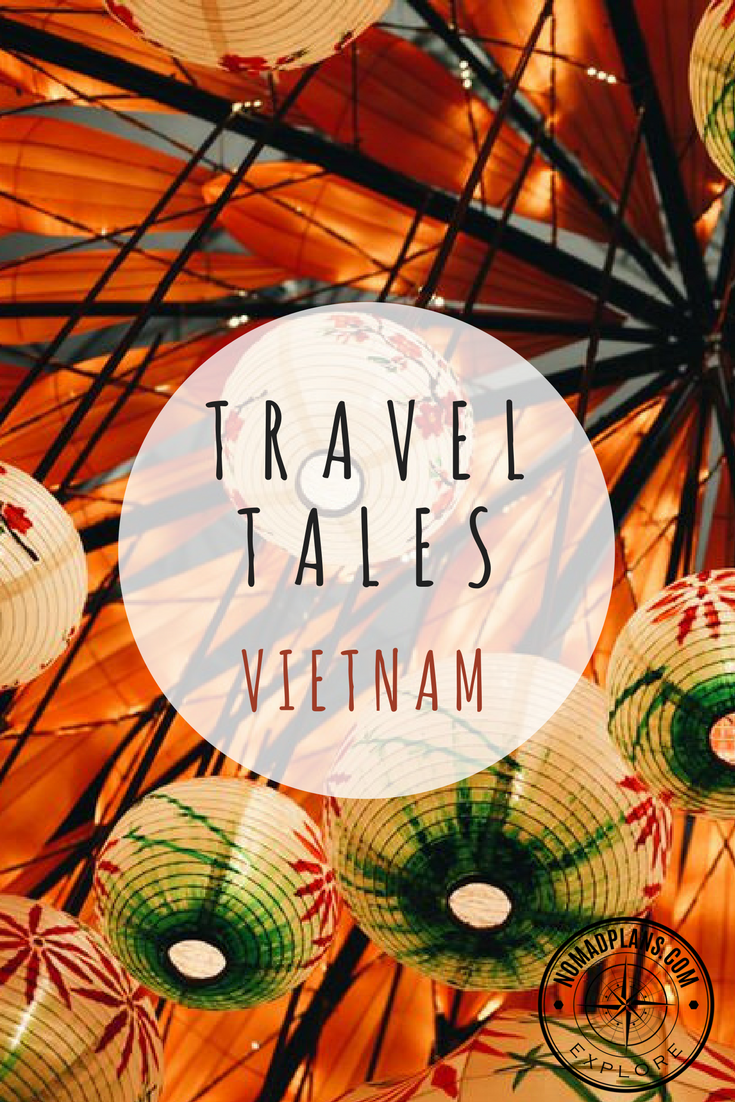 I hope you enjoyed reading this TRAVEL TALE from Vietnam. In addition, check out what happened to Kerry on an Indian Sleeper train.
Finally, If you are interested in finding out about the different types of posts we write, TAKE A LOOK AROUND our site.

SaveSave
SaveSave
SaveSave