Top Tips China
Following our recent trip to China, we thought it would be useful to compile a list of top tips for China.
China is a fascinating country. It's richness in both history and culture, diversity and uniqueness have afforded it a place on our "to go" list for some time. We had a fantastic time and are glad of our multi-entry visa! We will definitely be returning to China, this huge country merits months of travel time or several extended trips.
Our main concerns, when planning our visit to China, were around language, getting about, safety, visas and of course, internet access. We often rely heavily on Google and other known "blocked" sites, to access information, plan routes and read reviews. Knowing something about Chinese etiquette was a priority as well as maximising our time. So, in no particular order – here are our top tips China!
Plan, Plan, Plan!
Go old school. Do your research and take an actual paper guidebook. Know what you want to do, how you are going to get there and which tours you want to partake in. Book everything ahead, print off all your confirmations and although your trip may lack spontaneity, your time will be well utilised and you can avoid the frustration of not having all the answers at your fingertips…
Visas
Check out the comprehensive website at http://www.chinese-embassy.org.uk/eng/visa/
Forms need to be completed online, then printed off and sent (or taken in person) to either Manchester, London or Edinburgh. Your passport, proof of flights, an invitation from a resident/tour company or hotel, and a passport photo is also required. This sounds far more arduous than it actually is.
If you do not know anyone in China and are travelling independently, the general consensus is proof of a return or onward flight and hotel booking may suffice.
Internet
Many Western websites are blocked in China, including Google and all social media. It is possible to buy a VPN (Virtual private network) before you travel. Try ExpressVPN or VYPRvpn. These appear to be about the best at the time of writing, but this changes constantly. We decided not to bother, as reviews are mixed as to whether they actually work or not. We found Hotmail worked, as did WhatsApp (albeit intermittently) but for text only, no pictures. Service is generally slow. Do your planning and be rewarded with Google free time…
Language
The official language in China is Mandarin. It is not the easiest language to learn, read or decipher. Most Chinese people do not speak any English, although younger people are your best bet. We suggest downloading the Pleco App before you go. This was, for us, invaluable. Waygo is also useful, as you are able to scan/translate the text. This proved particularly helpful in restaurants. The free version gives 10 free translations per day, or pay to upgrade. It does of course, help to learn a few pleasantries, be aware that this a tonal language. Rising and falling tones change the meaning/context of the language. Also, take a hotel card to help you get back!
Getting about
The subway system in both Beijing and Shanghai are fantastic. Easy to navigate, cheap and reliable. Download the apps before you leave, a great tool to plan a route. They also work offline!  The signs are in English, as are train announcements. Be aware that most lines finish by 10.30/11pm
Taxis are also cheap, we paid about £6 for a 30 minute journey to a hotel which was outside town. If possible, avoid travelling during rush hour. The sheer number of people trying to get from A to B is staggering. Although the process is highly organised, ordered and surprisingly calm!
Chinese Etiquette & Practicalities
Avoid "hugging" a handshake or a nod will suffice. Public displays of physical affection are frowned upon.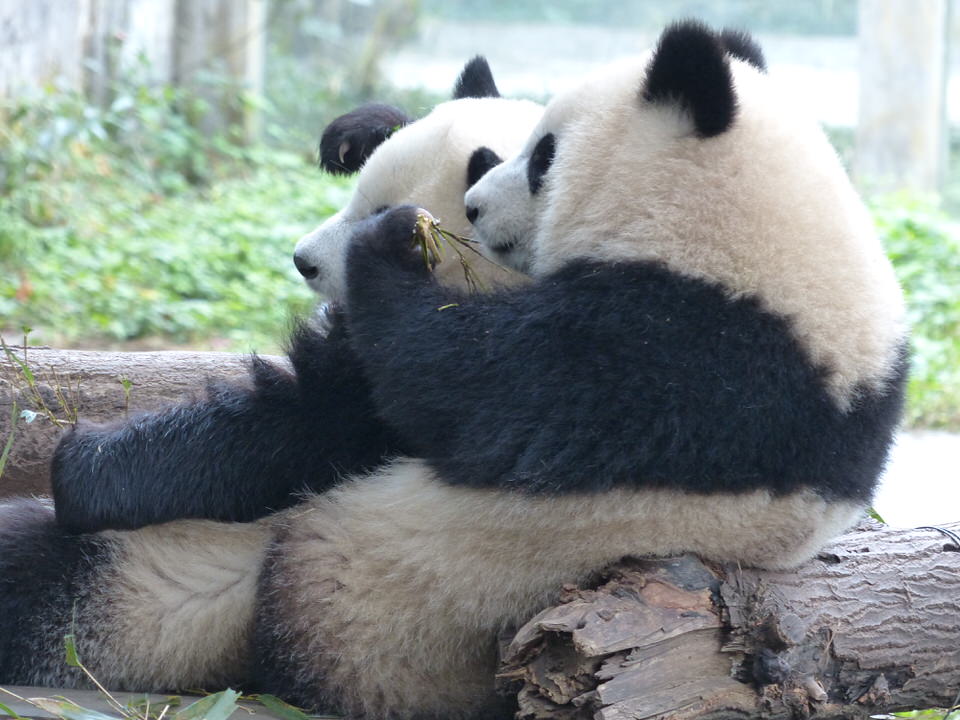 Don't stand chopsticks up in your bowl, or "stab" food with them! When you are not using your chopsticks, place them flat on the table or across your bowl. When you've finished eating, place them flat across the top of your bowl.
China does not have a "tipping" culture, apart from in high-end restaurants. Although not expected, guides are paid very little and are appreciative of an acknowledgement of their knowledge/efforts.
You may find yourself feeling like a celebrity. Chinese people often want to be photographed with visitors. Apparently, having a Western "friend" provides a bit of status. We obliged and have not found ourselves on China's most wanted list, as yet!
Be sensitive to political and environmental issues. The Chinese are proud of their country, these topics will not be up for discussion and may cause offence if raised.
Toilet paper does not feature in Chinese toilets (most of which are squat toilets) take your own!
Safety
We felt extremely safe in China. People, although warm and friendly are reserved and respect personal space. Apart from wanting a photo, or selling their goods people generally go about their business quietly and privately.  In major cities, crime rates are low. Be aware, you will be under constant surveillance. Cameras are highly prevalent and are visible, everywhere. This, of course, contributes to the low incidence of crime. Being a law-abiding citizen is acknowledged as the "norm" in China, we didn't witness any inappropriate or even "rowdy" behaviour!
China makes for an amazing trip. Will you visit this year?
Thank you for checking out our top tips China, anything to add? Please comment below. If you are visiting Shanghai, or Beijing, check out our don't miss city guides. In addition, if food tours are your thing, we recommend Lost Plate in Beijing and Untour Food Tours in Shanghai.
To find out more about the different types of posts we write, takealookaround our site.
Pin it!

SaveSave
SaveSave
SaveSave
SaveSave