New York, New York!
Fabulous New York, probably one of the most famous cities in the world. When it comes to things to do in New York, you will be spoiled for choice. Do you love to shop until you drop? Are you a Sex in the City Fan?  Is amazing architecture your thing or is hitting Broadway to see a show more up your street? We've come up with the top things to do in New York, that we feel should be on your list. If it is your first time in the Big Apple, you will definitely want to see The Empire State Building and Statue of Liberty…
The Hop on Hop off bus, is a great way to get about whilst in New York. If you don't mind the traffic, the four routes incorporate all the major attractions of Downtown, Uptown, Brooklyn and The Bronx. Additionally, a night tour is included. The tour guides are great. If you want an enthusiastic, informative and highly entertaining commentary, then look no further.
If you are in the market for a walking tour, Free tours by foot offer over thirty different options. These range from history tours, to foodie experiences, street art and even New York by bike! We have taken several of these tours, worldwide and they have, without exception, been fantastic.
Fascinating facts…
Did you know one in every thirty-eight Americans lives in New York City? Furthermore, they drink more than seven times the amount of coffee than the rest of America! Additionally, New York City is not just home to over eight million people, it also has the worlds highest concentration of peregrine falcons. Oh, and New York is home to inventions such as; toilet paper, chewing gum, marshmallows and gold teeth.
Whatever you choose to do whilst in this iconic city, you're sure to have a wonderful time. You can even become a Ghostbuster! Fans might enjoy the Ghostbuster Experience at Madame Tussauds. It is a virtual reality, interactive, immersive experience. Extremely silly, decidedly hilarious, especially when in competition with friends and family.
Click on the images for our favourite things to do in New York.
* High line photo by David Berkowitz, is licensed under CC by 4.0
The city that never sleeps…
We love New York. In the city that never sleeps, there is never a dull moment. Most of all, it's a city that is very much alive and kicking. You are sure to discover your very own favourite things to do and will probably want to return time and time again to do everything else!
Pin it!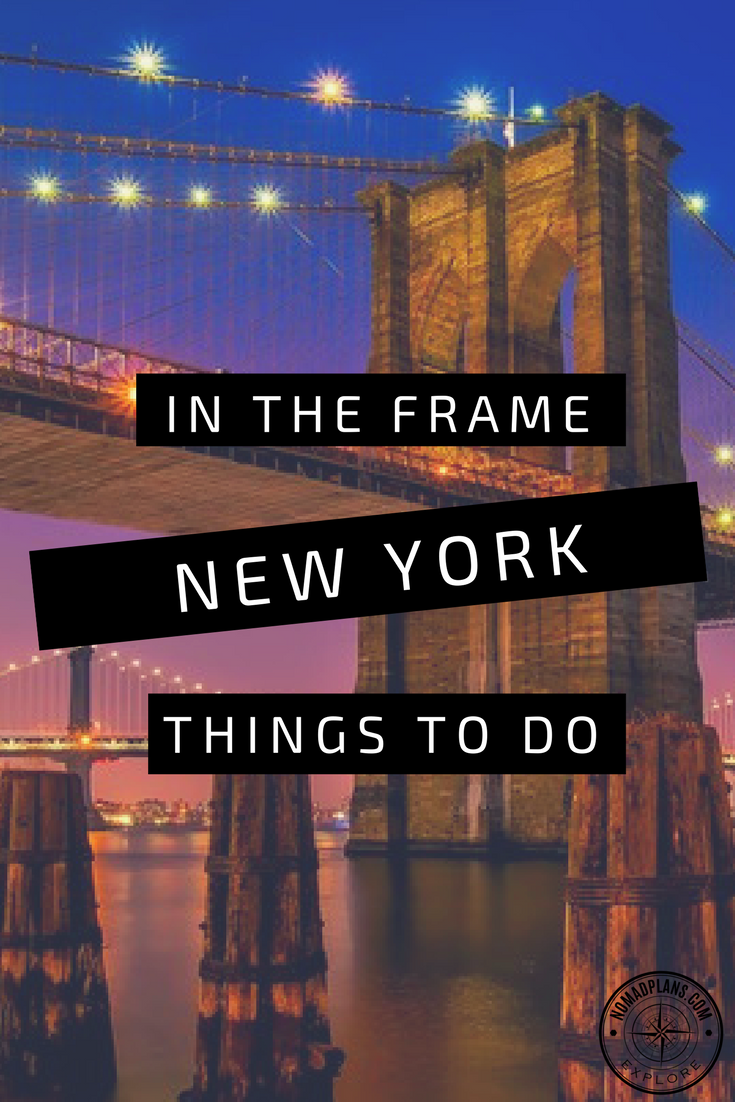 Thank you for taking the time to look at our IN THE FRAME, things to do in New York. If you are interested in the different types of posts we write, TAKE A LOOK AROUND our site!

SaveSave
SaveSave
SaveSave
SaveSave
SaveSave
SaveSave